The holidays are a time when travel generally increases as loved ones gather together across the country. Whether you are flying, driving a car, or taking some other form of transportation, there are plenty of budget-friendly travel ideas to save money on expenses. Combined, these savings can really add up, and can make travel much more affordable.
Here are some Budget-Friendly Travel Ideas
Consider skipping the rental car.
Rental car prices have skyrocketed this past year, with supply remaining low and demand getting higher. One way you can save a huge chunk of money is to skip the rental car all together.
This post may contain affiliate links. As an Amazon Associate I earn from qualifying purchases. For more information, see our disclosure.
If you don't plan to be moving around your destination a whole bunch, consider using a ride share company like Uber or Lyft. The apps are very easy to use, and the rates are very reasonable. Also, sometimes Uber and Lyft offer a certain number of free rides when you first download and sign up through the app.
You are able to choose the size of car you need to transport your crew, which is nice for families.
Another option is to explore the use of public transportation. Oftentimes, hotels will provide a free or cheap shuttle to and from the airport. Larger cities often have a subway or light rail system. Besides saving money, your kids will probably see this is a new adventure!
If you are going to a major attraction (think Disneyland or somewhere like that), hotels will often provide free or reasonably priced transportation back and forth. And if you stay close enough, you can always walk!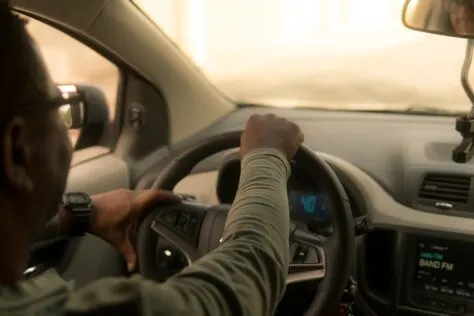 Use credit card rewards.
Explore airline rewards.
Some credit cards are geared specifically for airline travel, like a Southwest Rewards card or Alaska Airlines card. If you are able to figure out your travel plans well in advance, applying for one of these cards might be worth it. They usually offer a large number of bonus miles if you spend a certain amount within the first couple months of opening your card.
You can often pay for a full plane ticket, or even multiple plane tickets with the number of bonus miles you receive. Sometimes they offer a cheap companion fare as well.
Another advantage of having an airline credit card is that some airlines will offer free checked bags if you use their credit card to book tickets with their airlines. When you are traveling with your family, those checked bag fees can quickly add up!
Explore cash back and gift card rewards.
Even if you don't have a credit card that is specifically geared toward a certain airline, most credit card rewards programs can be redeemed for cash back or gift cards that can be spent at various places.
You can redeem your points for restaurant gift cards to spend while you are traveling. Or consider starting a travel fund. Every month, deposit any "cash back" you earn from your card right into that fund. You can use that money as needed to help pay for travel costs. Or save it all and use it for "fun money" on your trip.
Just remember, you have to pay off your credit card balance fully each month for any of these reward programs to really be worth it, or you will be canceling out your rewards with all the interest you are paying!
If you aren't locked in to one airline, see if you can fly on an airline that offers free checked bags to all customers. If the rates are about the same, you can save a decent amount of money this way.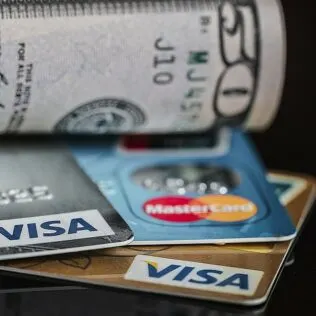 Search for budget-friendly hotel deals.
If you travel fairly often, it might be worth using a web-site like hotels.com or expedia.com to book your hotel room. With hotels.com you can earn a free night stay after you stay for 10 nights. With expedia, you can earn points on a variety of things like air travel, hotels, and rental cars. Then you can redeem those points for discounts in the future.
Most hotel chains also offer their own travel rewards systems. It is free to sign up and can help you save money in the long run through discounts on future stays.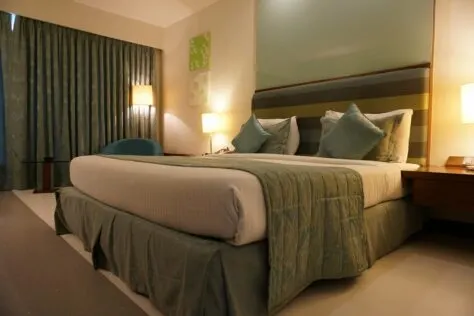 Consider staying in a vacation rental rather than a hotel.
If you aren't staying with family, or maybe you are doing a vacation during the holidays rather than visiting family, you will probably have to figure out your accommodations well ahead of time, since hotels fill up fast.
One thing you might want to consider is staying at a vacation rental. While staying at a rental can cost more per night than a hotel, you get the added benefit of having a kitchen, which allows you to save money on eating out. This can be especially nice if you have young children who aren't always the best behaved inside restaurants anyhow!
Two of the most popular rental sites are VRBO.com and airbnb.com. These are both reputable companies, but they also tend to have a lot of added fees. You might try searching for local rental companies in the area you are going to. Oftentimes, they will give you a lower rate, and more personalized service.
Of course, it is a good idea to always check the reviews for any rental company you work with as well as the reviews for the actual rental property. Read the fine details closely. Some places will allow cancellations and some won't.
It's always nice to find a place that will allow a cancellation up to a few weeks prior to your trip in case anything were to happen.
Pack your own food on long road trips.
If you are headed out on a long road trip with your family, the cost of snacks, drinks, and meals out can quickly add up. Throw a cooler into your car with cold drinks, and pack plenty of snacks for the kids (and yourself!).
If you are able to pack sack lunches, that can help you save money as well. The price of gas is pretty spendy these days, so it is always nice to avoid extra costs at the gas station.
I hope these budget-friendly travel ideas will help you get the most bang for your buck this travel season!