How can you get in the Christmas spirit this year? One way is to have a look at this gorgeous collection of Christmas aesthetic wallpaper for mobile backgrounds or Instagram.
These 60 plus stunning free holiday wallpapers should hopefully help you get in a cheerful or nostalgic mood.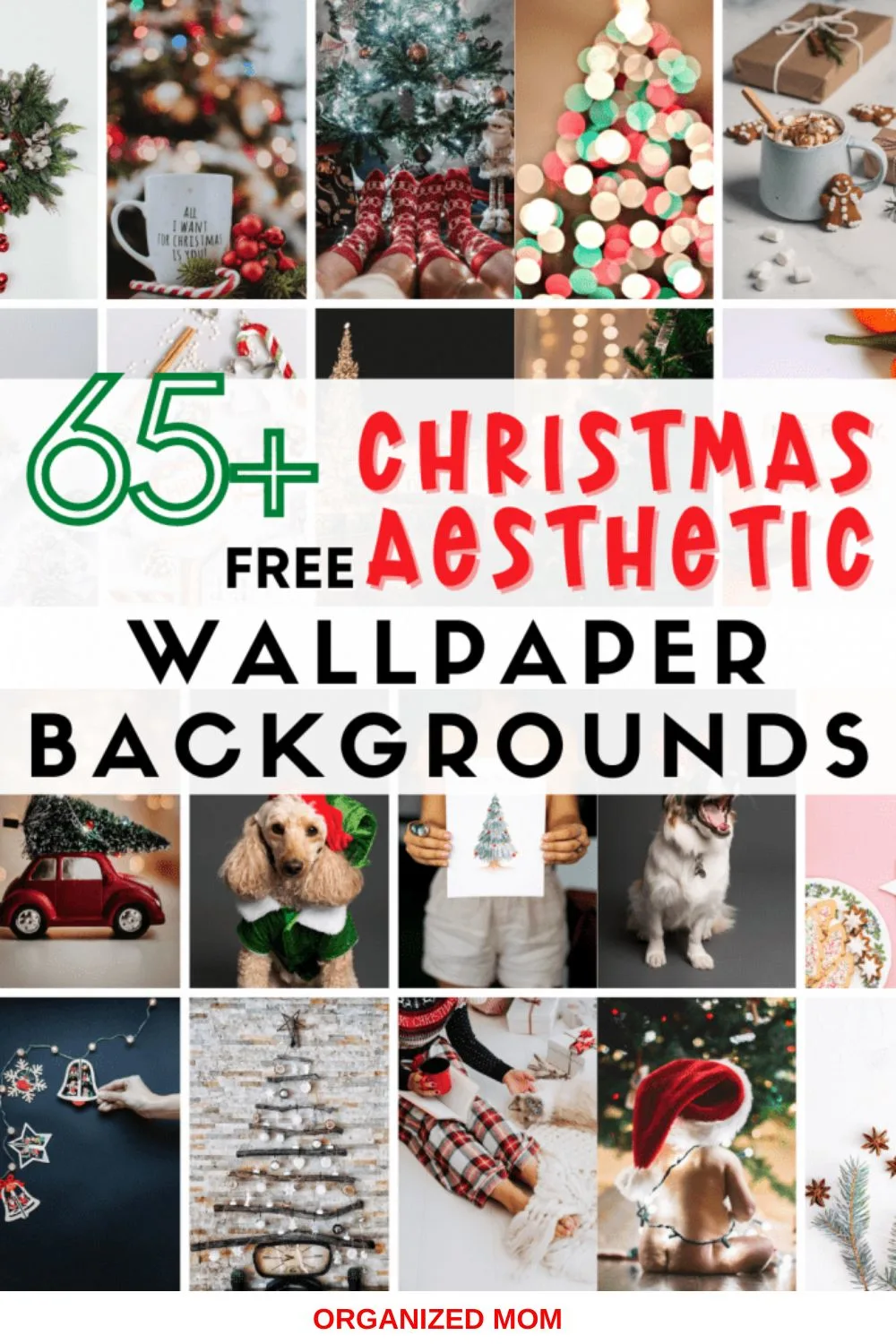 This post may contain affiliate links. As an Amazon Associate I earn from qualifying purchases. For more information, see our disclosure.
You'll be able to decorate your device with festive images of trees, snow, lights, candy canes, gingerbread houses and more. With so many options to choose from, it will be hard to pick just one background or wallpaper design.
How to Use Christmas Wallpaper for Backgrounds
Why change your phone's background? Well here are a few reasons we do it:
Unique, creative and festive backgrounds to match the season
Great for family Christmas parties when your phone is out
Enable you to personalize your device in a fun way
There are tons of great and free stock photos out there to decorate around Christmas time.
If you just really LOVE Christmas and want to be in the spirt all the time!
Pro Tip: Love changing your phone's background to match the holiday or season year round? Here's a hint! Save your favorite images to a Wallpaper Board on Pinterest so you can quickly find your favorites whenever you need it!
Use these wallpapers and screensavers for helping you get into the holiday season.
Which one will you select?
How to add Wallpapers for Christmas on the iPhone
First, scroll the images below and save your favorites to your phone or download and send it to yourself/save it to the cloud if on desktop.
The instructions to install a Christmas wallpaper on your phone is as follows:
– Open up the Settings menu and tap "Wallpaper."
– Select "Choose a NewWallpaper" and then select from either "Live Wallpapers", "Dynamic", or "Stills" or choose from the photo folder it is stored in on your phone.
– Choose your desired photo. To ensure that it is applied as a wallpaper, you can try pressing the box with the three dots in the top right corner of the image.
How to use wallpaper as backgrounds for Instagram stories
One way to use Christmas wallpaper backgrounds for Instagram Stories is by following these simple steps:
First, select your favorite wallpapers from the images below.
Next, save it onto your phone or device and open up your Instagram app on iPhone or Android. Then, start a new story of yours by clicking "Your Story" at the top left of your screen.
At the bottom of the story, tap on "Backgrounds" and select a Christmas wallpaper from your gallery or download it directly to Instagram by pressing down with two fingers. Then press "Next Background," choose one of your saved images again, and you're all set!
Now that you know how to add holiday wallpapers to your phone and Instagram stories, it's time to get in the holiday mood! You can use these free Christmas wallpapers or screensavers with just a few clicks.
The images below are perfect for all types of phones and any social media platform you're using this season – don't hesitate to download them today!
The Best Aesthetic Christmas Wallpaper Backgrounds
Whether you like dark and moody or bright and cheery, you'll find the perfect aesthetic out of this massive group of images.
Christmas Tree Wallpapers
Here are some amazing wallpapers featuring Christmas trees.
Who doesn't love Christmas trees to get into the holiday spirit.
There are so many ways to decorate a Christmas tree.
From traditional ways like lights and ornaments.
To fake snow and garland.
Some people love to leave the tree undecorated, and bask in its natural beauty.
Aesthetic Christmas Images/Hygge
Are you looking for the perfect Christmas aesthetic?
These images are the perfect Christmas aesthetic background.
They are also great Hygge images – invoking feelings of cozy comfort for the holiday season.
There are so many Christmas aesthetics out there.
Some use more natural materials like wood, evergreens, and mistletoe.
While others use Christmas classic comforts like cookies and cocoas to make feelings bright.
Candy canes, presents, and wreaths are all also classic Christmas aesthetics.
Don't forget the trees and the stockings!
And the bright twinkling lights.
Cute Christmas Wallpapers (Animals, Scenery & Decor Backgrounds)
Here are some really cute Christmas wallpapers.
These wallpapers just scream Christmas.
There's so many different amazing Christmas scenes to put you in the mood.
Is there anything more magical than the holiday season?
And beautiful holiday light displays?
So many things scream Christmas to us.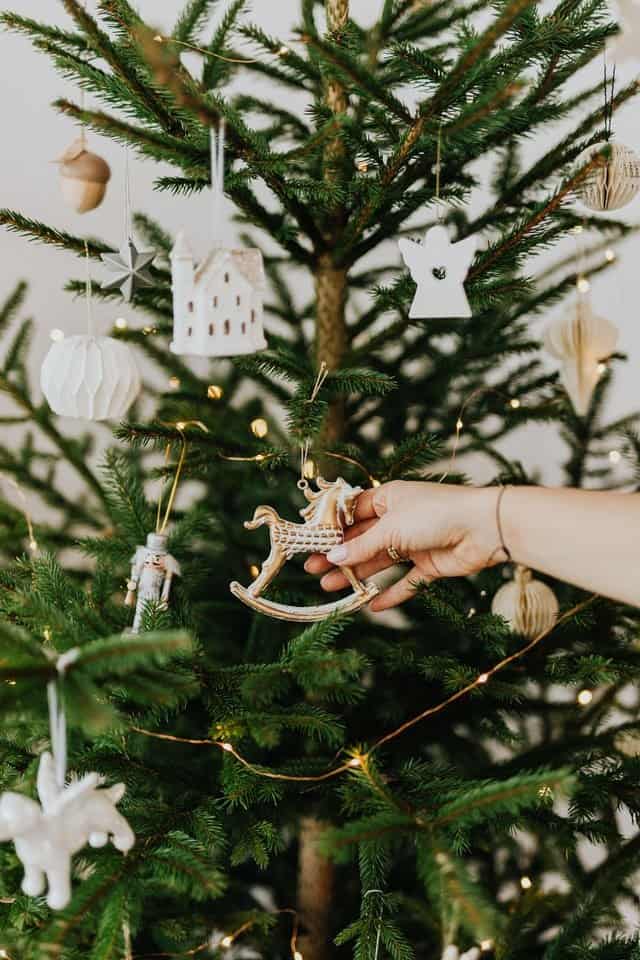 Check out these adorable Christmas dogs!
And cute Christmas cats.
Looking for some more great Christmas content?