While the holidays can bring a lot of joy, they can also bring a lot of stress. Between all the kids' activities, holiday gatherings, and extra shopping, the stress of trying to get everything done can easily overpower your holiday spirit. So how do you find more joy this holiday season and ditch some of the stress?
Here are 10 ways to find more joy this holiday season.
Keep it simple.
There are seasons of life when you simply can't do it all. When you can't hang up every single Christmas decoration or commit to attending every holiday party. If the thought of trying to coordinate a family photo for your Christmas card has you breaking out in hives, then skip it this year! Need to skip sending out cards entirely? Don't feel guilty about that.
This post may contain affiliate links. As an Amazon Associate I earn from qualifying purchases. For more information, see our disclosure.
If you want to skip trekking out into the woods with your family to cut down a Christmas tree, get a fake one. Your kids won't remember whether you sent out Christmas cards every year. They won't miss those parties they didn't attend. What they will remember is the quality time they got to spend with you, and the gift of a less-stressed mom is priceless!
Set boundaries.
This can be really challenging, especially depending on your personality. But trying to please everyone will inevitably lead to stress and resentment. Maybe your kids are getting older, and you want to have Christmas at home this year instead of traveling to another family member's house.
Maybe you don't want to host 20 people at your house for Christmas Ever dinner. It is completely ok to set boundaries and express your needs and wants. It is your holiday, too!
Find a way to help others.
If you feel like you need a little pick-me-up, find a way to help others. Maybe it is a serving a meal at your local homeless shelter. Or sponsoring a child from a local Giving Tree. Research has proven time and time again that volunteering has many benefits for both our physical and mental health. Yes, it does take time to volunteer, but I can almost guarantee it will be worth it!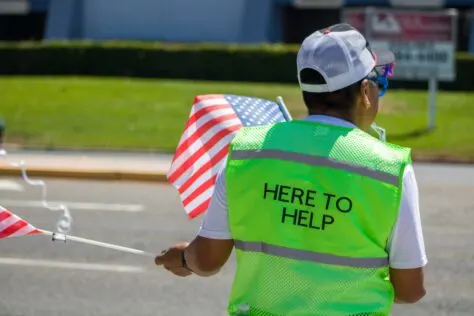 Don't play the comparison game.
It is way too easy to look at someone else's social media highlight reel and instantly start to feel badly. When you see perfectly decorated homemade cupcakes for school parties, or family photos with matching outfits and not a hair out of place, you might start to think that you are falling short.
The truth is, there was probably a burnt batch of cupcakes sitting on the other counter, and the toddler could have had an epic meltdown right before family photos. Social media doesn't tell the whole story. So don't fall into the comparison trap.
Skip the fancy holiday meal.
Does planning and serving a fancy holiday meal stress you out? It can be a source of stress for many moms who already have plenty on your plate this time of year. Let's face it–it can be a lot of work. And it can be especially fun to make a fancy meal only to have your picky kids not want to eat a single bite.
So why not mix it up a bit and skip the fancy dinner this year. A few years back we decided to start a new tradition – homemade pizza for Christmas Eve dinner. My kids love it, and it freed me up to enjoy more time with them versus spending hours upon hours in the kitchen doing meal prep. It's a win-win for everyone!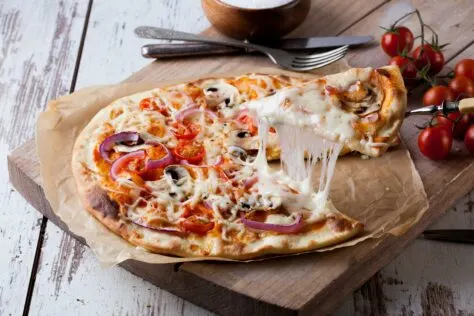 Focus on the reason for the season.
Even if you aren't religious, there are plenty of other important things to focus on that will help bring back some joy. Maybe it is quality family time with your kids. Maybe it is helping others in need. When you feel like you are just running on a hamster wheel, take the time to step off for a moment and narrow in on what truly brings you joy during the holidays.
Don't be afraid to say no.
It's so easy to become overscheduled during this time of year. Feeling stretched thin can quickly increase your stress levels. You really don't have to say yes to every request that comes along. I know it can be hard (I am guilty myself of saying yes when I really wanted to say no). But at some point, you have to also preserve your own sanity.
Use this simple response: "I really wish I could say yes to that request, but I'm not able to right now. Please feel free to ask me again." Of course, only add that last part if you truly don't mind being asked again. Otherwise, leave it out.
Do something nice for yourself.
It's easy to get caught up in the hustle and bustle of making the holidays special for everyone else. Make time to do something nice for yourself, too. Maybe that is having lunch with a friend, or shopping for a new holiday outfit. Or maybe it's just taking a solo drive through the neighborhood to enjoy the Christmas lights.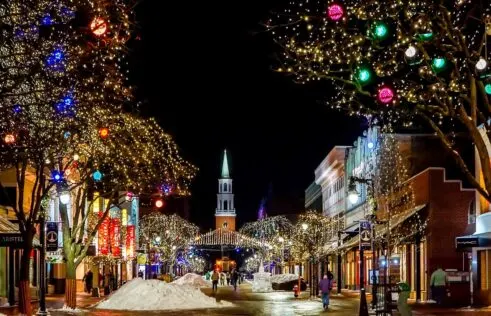 Ask for help when you need it.
As moms, we are constantly having to keep many balls in the air at the same time. But when we get overwhelmed with too much stuff on our plate, those balls tend to start dropping pretty quickly.
Don't expect your partner to be able to read your mind. If you need help, ask for it! Everyone in the family will be happier with a less stressed mom! And if you are a single mom, don't be afraid to ask for help from other family and friends.
Try to keep an attitude of gratitude.
This doesn't have to take up a lot of time. Just jot done a few things you are thankful for each day. You can do this in a notebook, or on some sticky notes. Routinely remembering the simple things in life that you have been blessed with can truly change your whole mindset.
Wishing you all a joy-filled holiday season!