It is hard to believe that the holiday season is right around the corner! With Black Friday sales already starting to pop up, before we know it, Christmas will be here! Let the shopping commence! And let's start with stocking stuffer ideas!
For many families, hanging up and filling stockings is an annual part of their Christmas traditions. But with this tradition, comes more work! Not only do you have to think of ideas for presents under the tree, but you also have to think about what goodies will find their way into your kids' stockings.
This post may contain affiliate links. As an Amazon Associate I earn from qualifying purchases. For more information, see our disclosure.
It can be a challenge to come up with new ideas each year. I am hoping this article will give you an idea or two to help you on your search for the perfect stocking stuffers.
Here are several stocking stuffer ideas.
Small puzzles
From traditional jigsaw puzzles to more complicated puzzles like Rubiks cubes, puzzles are a great go-to stocking stuffer idea. There are so many different types of puzzles that will appeal to a wide variety of ages and interests. Do a quick amazon search of puzzles and you will find an abundance to choose from.
Oftentimes, malls will set up game and calendar stores during the holiday season that will also offer a great selection. And the Dollar Store has a great selection of cheap jigsaw puzzles from a simple 24-piece puzzle for littler kiddos, all the way up to 500 pieces for older kids or puzzle lovers that want a good challenge.
Gift card or coupons to their favorite restaurant
For better or worse, most kids love fast food, and you can find gift cards to all kinds of places in the gift card section of your local store. Many restaurants will also sell them at the front counter. Then you can customize the amount. And don't feel like you have to spend a lot buying expensive gift cards.
You can get a $5 gift card to McDonalds that covers the cost of a dessert or two or a Happy Meal. Or one to Dairy Queen so your kiddo can get their choice of Blizzard. Or to a favorite ice cream or frozen yogurt shop. Lots of possibilities!
Treats
Let's be honest, what kid doesn't like a little extra candy over the holidays? It can be holiday themed like chocolate Santas or chocolate gold coins, or you can include some of their favorite candy. If you want to keep their treat a little healthier, consider including fruit leather or small bags of crackers in place of candy.
Another idea is to include packets of hot chocolate mix (you can find cute holiday ones this time of year), or spiced cider.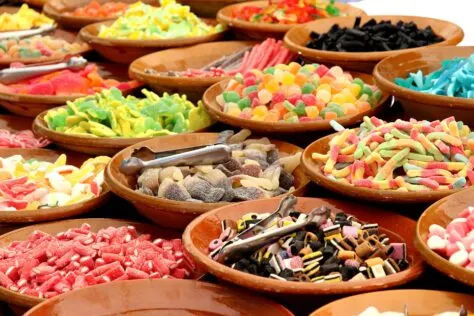 Gift card to a store
Target, anyone? You can set the dollar amount for whatever you want, and if you choose places like Target, Walmart, or the Dollar Store, it gives your kids a wide variety to choose from! I also like the idea of gift cards because when the kids have the buying power, they tend to actually pay more attention to the prices. It can be eye opening for kids to see how much things actually cost.
Kiddos are also able to save up gift cards or combine gift cards and cash to purchase a more expensive item. I'm all for teaching our kids about responsible money management from a young age!
Small Lego or building sets
Lego sets, even small ones, can be pricey. But you can find generic building block sets at the Dollar Store that are either kits themselves, or additional random Legos to add to your kids' collections.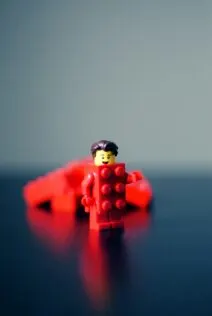 Travel-sized games
Bring your favorite game on your next road trip! From travel bingo to mini sized versions of some of the classics, these can help keep your kiddos off screens for at least part of your trip. Also, handy if you don't have a lot of storage for full size games.
An orange
Placing an orange at the bottom of the stocking is a tradition that goes back many decades and can often be traced back to the story of Saint Nicholas. Whilst your kids might not really be all that excited about receiving a piece of fruit in their stocking, it is fun to be able to share the story behind it.
Practical gifts
I know several families who like to include more practical gifts in their kids' stockings like socks, gloves, or toothbrushes, along with more "fun" items. There is nothing wrong with practicality when it comes to stocking stuffer ideas!
Fuzzy socks
Who doesn't love a pair of cozy fuzzy socks? For littler kids, if you can find character themed ones, that will delight them even more! Bigger kids also still enjoy the warmth and comfort a good pair of fuzzy socks provide. One of our favorite stocking stuffer ideas!
Themed stockings
This can be a fun idea for older kids who already know the "truth" about who fills the stockings each year. You could do a manicure/pedicure stocking that contains things like nail polish, a foot scrub, nail files, foot lotion, etc. Or if you have a young man in your life, you can put together some shaving must haves. Razors, shaving cream, after shave, cologne, etc.
You could also choose an "activity" theme. You could fill a "ski" stocking with warm gloves, hand warmers, a new hat, etc. Or a movie stocking with assorted candy, a gift card to a movie theater, and a Christmas themed DVD.
Special ornament
This can be especially meaningful if you start this tradition early on with your kiddos, but really you can start it any time. Choose a special ornament that represents something that happened that year. Maybe a sport that they played or a family vacation you went on. Or any major life changes like a move or a new pet or sibling.
As their collection grows, they can start decorating a little mini tree of their own with all their special ornaments. Or have a special section of the family tree dedicated to these ornaments.
I hope I have shared an idea or two here that you will be able to incorporate in this year's stockings. Happy holidays!