Looking for a gift that is a little more personal than a gift card? Then check out this list of personalized Christmas gifts for the kids.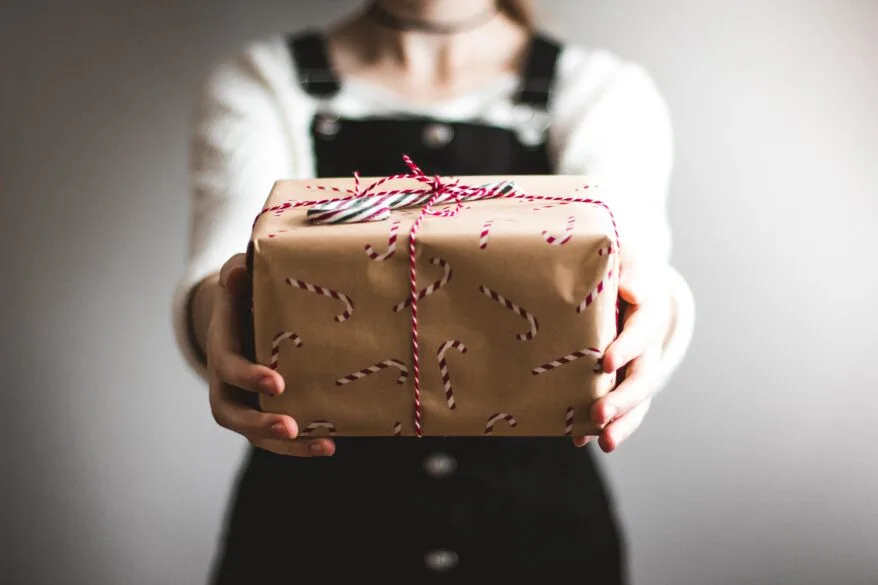 Want to give them a gift they will love? Gift the kids something personalized this year.
Personalized Calendar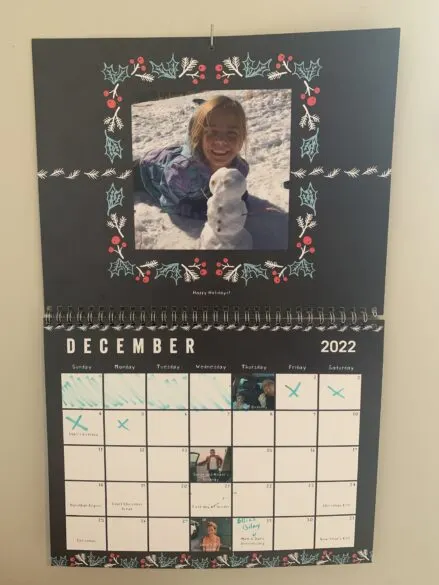 A gift that keeps on giving, for 12 months! A wall calendar is a great idea for a personalized Christmas gift for the kids. There are multiple websites that will allow you to create a personalized calendar. The one pictured above was made on shutterfly.com.
This post may contain affiliate links. As an Amazon Associate I earn from qualifying purchases. For more information, see our disclosure.
I have two favorite things about these calendars. First, is that you can personalize all the dates. You can add in your child's spring break and other holidays they get off of school. You can also add the birthdays of all your family members and extended family as well.
Second, you can add pictures to them! Each month you can add one, two, three or more pictures of your child. The kids love having new pictures of themselves to look at each month.
Not only that you can also add pictures to specific days. For example, on someone's birthday you can add a picture of them to the date box.
A calendar is an excellent personalized gift for the kids that keeps on giving!
Personalized Chair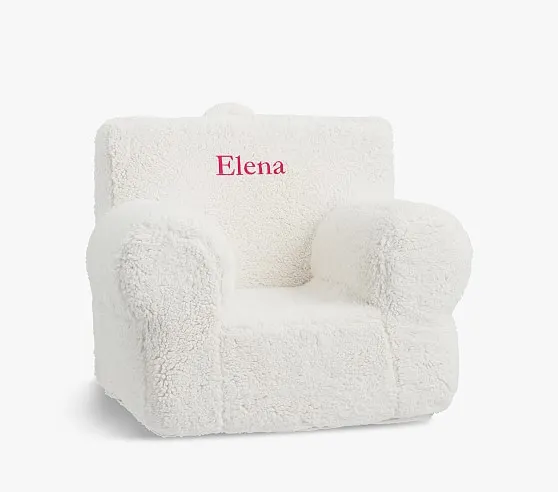 What child wouldn't love to have their own fluffy chair to sit in? And what parent wouldn't appreciate something with their child's name on it. It seems to help keep the bickering over whose is whose down to a minimum.
These chairs come in different colors and styles for the chair itself as well as the embroidered personalized name.
If you are an outdoorsy family you might be interested in gifting your children a camp chair with their individual names on them.
Does you child want their own chair for the front porch? You can get a personalized mini rocking chair as well.
You can even personalize a wooden step stool for their room or the bathroom to help with those hard to reach places.
There are also personalized bean bag chairs for their room or to make a movie night extra cozy. Add a bucket of popcorn and some theater candy and you have a personalized Christmas gift that any kid would love.
Personalized Deck of Cards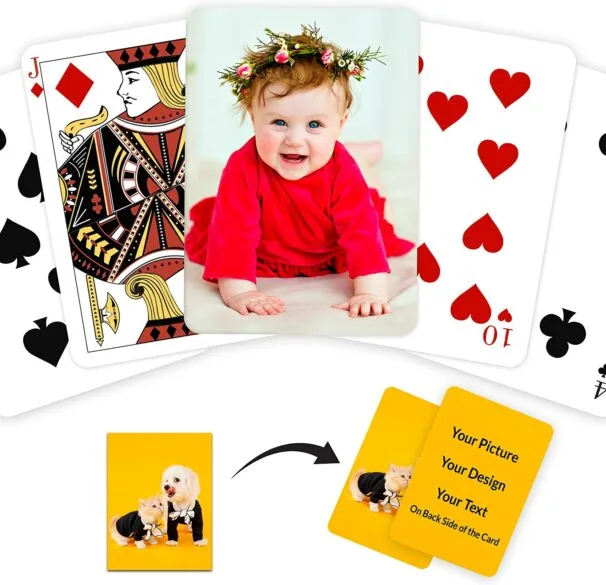 If your family likes playing card games together then I have the perfect personalized Christmas gift for you!
You can order a deck of cards and add any picture you would like to the front. You could add a picture of the child. Or a picture of the child's favorite pet.
A picture from a favorite family vacation would be fun to add to a deck of cards to make it personalized.
You even have the ability to add text to the picture side of the cards. Adding the year of the picture, the name of the pet or a funny saying of the child's would take the personalization to a whole new level.
Personalized Jewlery
The bigger kids on your Christmas list would likely love to have some personalized jewelry.
A necklace that is engraved with a name or date would be a meaningful gift. You can also personalize rings, bracelets, watches, jewelry boxes or key chains (ok not exactly jewelry but still a win).
My personal favorite is a bracelet that can be ordered off of Amazon.com. You choose the photo you would like to have put on the projection stone. You can see the picture bigger by putting it up to any light source or shining a flashlight behind it.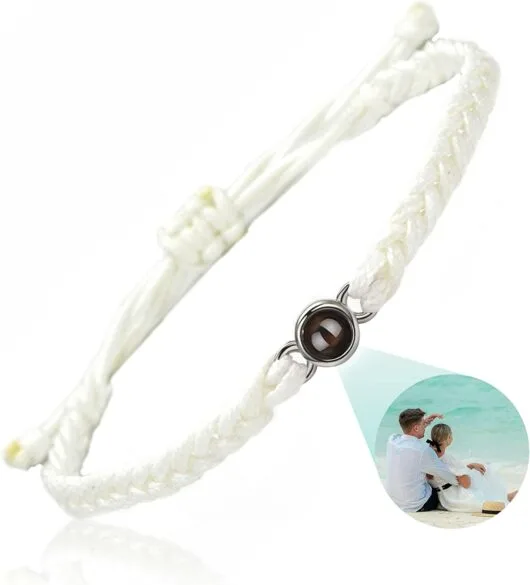 What a fun way to personalize something for Christmas!
Film Roll Keychain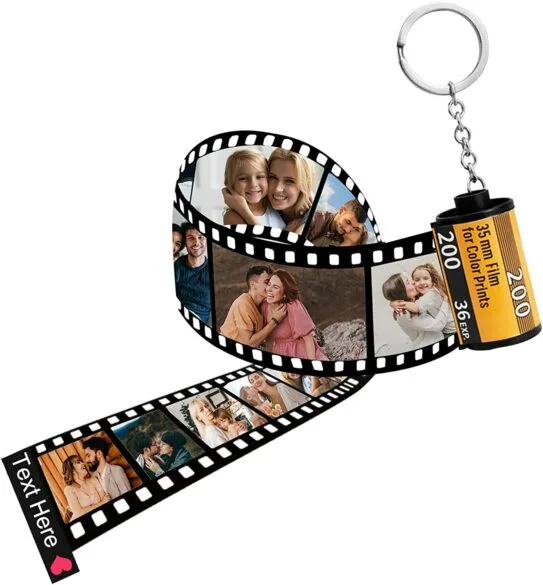 Instead of your child flipping through their photos on their phone to show everyone their favorites they could just give a little tug to their camera roll film.
You can add your own personalized text to the end of the roll of film. Then give the film a tug and it will reveal your pictures. You can choose between 10, 15 or 20 images.
Once your child is done showing off their photos they simply rotate the end of the canister to roll the film back inside.
This personalized gift would be great for the older driving children in your house (since it is a key chain). Yet, it would also be super fun for the younger ones to have hooked onto their backpack.
Personalized LED Lamp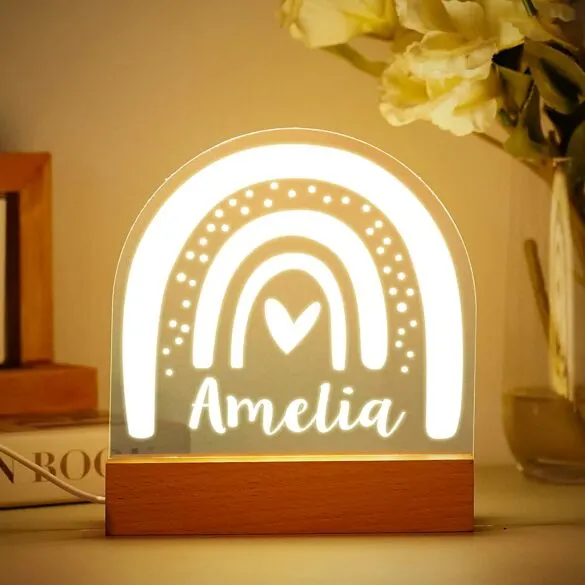 Is there a child on your gift list who loves a night light or needs a lamp? A great personalized gift would be an LED lamp with their name on it.
The LED light comes in a variety of styles and allows you to have your child's name laser engraved right onto the lamp.
No need to worry about batteries. This LED lamp is powered by a USB cable.
Personalized Book
Give the gift of a personalized book this Christmas. For the tiny tots on your list there are adorable (teething friendly) photo books. You can add pictures of your family and loved ones for the little ones to look at (and drool and chew on).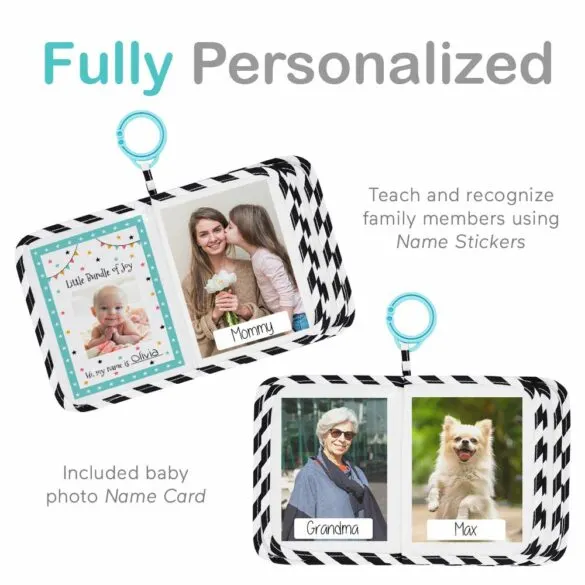 If a toddler isn't on your shopping list you can still give a personalized photo book. Check out websites like Shutterfly.com and Picaboo.com to make a photo book full of pictures of your child.
You could do a book of pictures from the last year. If they don't have a baby book now is a great time to make one and gift it to them for Christmas.
Make a book about the sports they have played throughout the years or other clubs and teams they have been on.
A book of a favorite vacation or a vacation spot that you have visited multiple times would be a super fun Christmas gift.
As you begin (or finish up) your Christmas shopping this year don't forget to add a personalized Christmas gift for the kids.