There is nothing that says goodbye 2022 for kids than making their own 2023 New Year's Hat DIY project! This year we are ramping up the options and have 8 awesome New Years hat printable templates to choose from!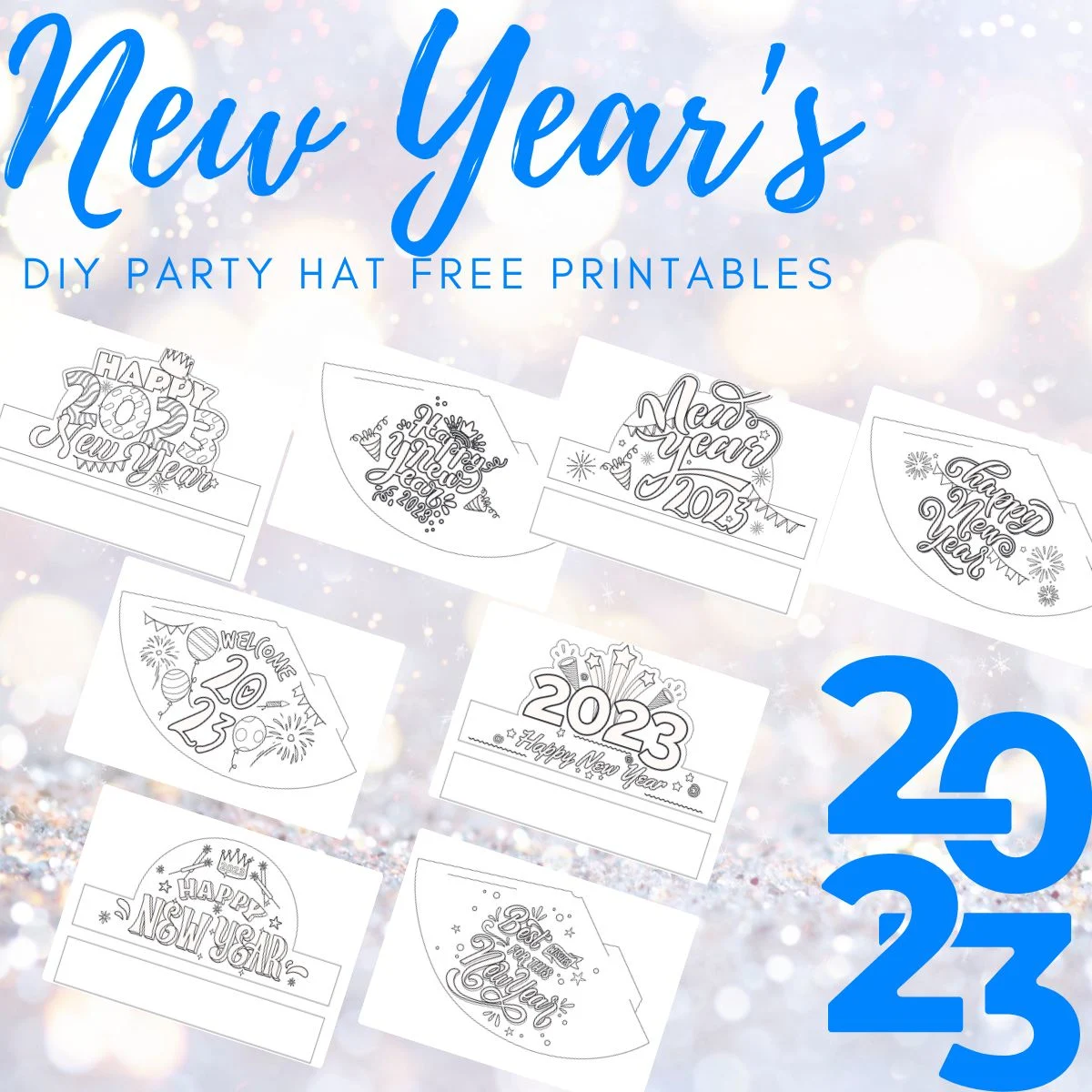 This is a fun family tradition that we started years ago, and have continued each and every year.
This post may contain affiliate links. As an Amazon Associate I earn from qualifying purchases. For more information, see our disclosure.
We think that is reason enough to celebrate and are looking forward to a great 2023 with some homemade party hats!
Remember how cute our 2021 hat template came out?
Last year we had 4 fun printable New Year designs to choose from, and this year we have more than doubled that to 10 so everyone can pick their favorite to ring in the new year!
We have included designs that have the year, and also printable hats that can be used year after year as they do not have the year on them.
For some simple decorations to go with the New Years party, use these star templates in different sizes to make a homemade garland and string up with some black and gold balloons!
Related: Star Template Printables: Large & Small Star Stencils
Simply print, color or decorate, cut, and use the extra strip to size perfectly for each family member or party guest.
Prefer step-by-step? Check out this quick tutorial to make your own diy new years hat for New Year's Eve!
How to make this easy 2023 New Years Party Hat Design come to life!
Materials needed:
Printer with printer paper or cardstock
Markers, Colored Pencils, or Crayons to color the hat template
Scissors
Tape or Stapler
Step 1:
Print out one, all or any combination of the New Years Eve hat designs from the free printable.
Step 2:
Color in the hat and band, or use stickers, paint, or glitter to really make it sparkle! For extra stars, check out these printable star templates and stencils.
Step 3:
Cut the hat and band out.
Step 4:
Using tape or a stapler, attach one end of the extra band to the hat, size for perfect fit, then attach the other two ends together to create a loop around the head (we recommend sizing and then taking off the hat to staple)—no one wants injuries on New Year's Eve!
Isn't this a cute hat that is great for kids and adults alike?
2023 New Years Hat DIY Free Printable Designs
Now don't forget to download your 2023 free printable hat designs!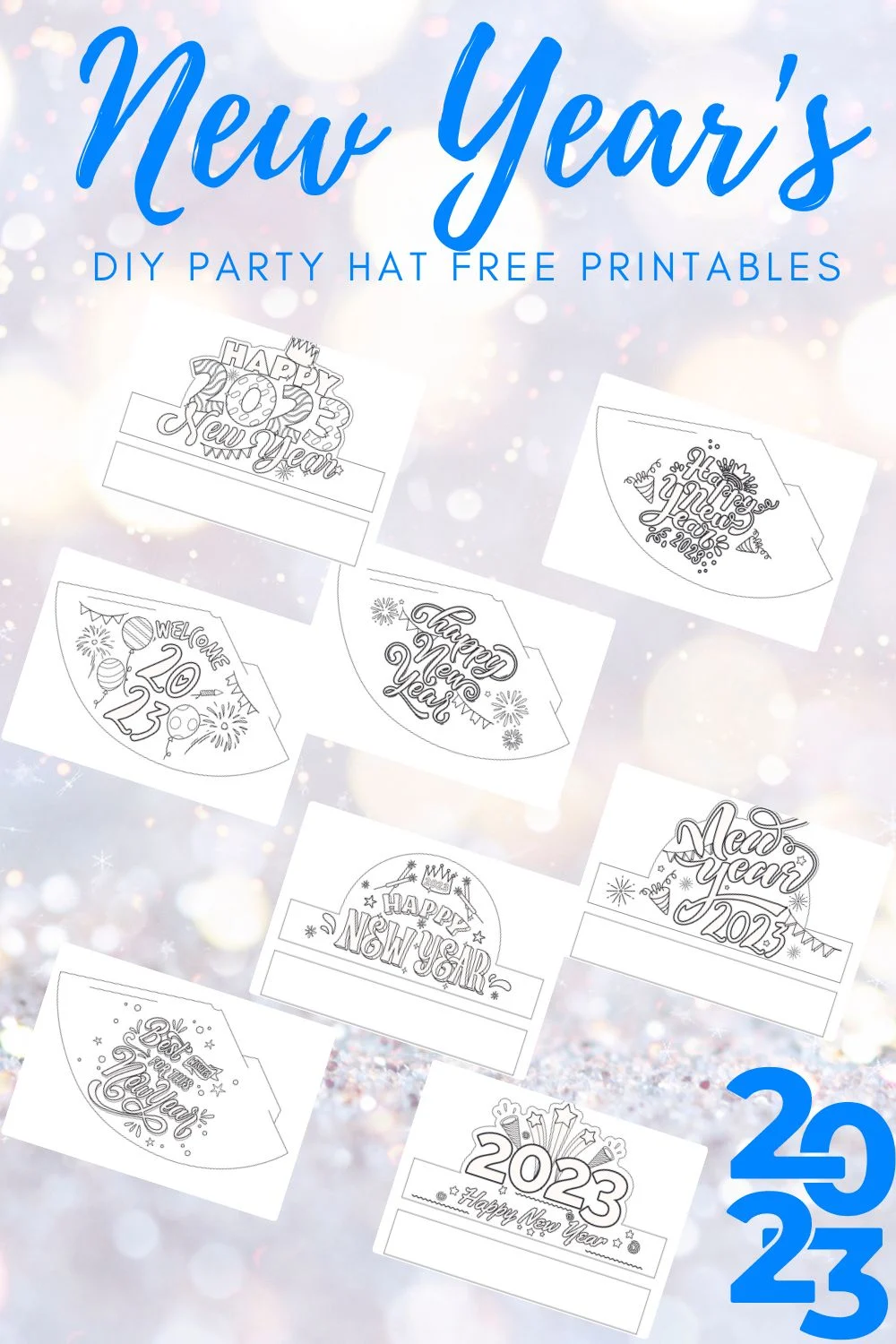 Be sure to save this to Pinterest so you can find it again the week of December 31st and Share this to your facebook page to let everyone know about it—you could even send it to family and friends so everyone can have matching hats for a virtual New Year's Party!
For more great decoration ideas, check out these orange pomander candle holders for sweet-smelling home or party decor, or these cute gnome DIY ornaments that can stay up all winter long!
Get Ready for the Next Holiday!
Gearing up for February? You'll love these awesome 10+ Valentine's Day Charcuterie Board Ideas!
Or this cute DIY Decor for Valentine's Day