If you have a family, you know that your flooring takes a beating. Your kids, your spouse, your pets, everyone that comes through your door bring in their share of floor scratching dirt and grime. And all of that needs to be cleaned off. When you have hardwood floors, this can be easier said than done.
The bucket of soapy water and wet mop you might use on your linoleum can cause irreparable damage to your hardwood floors. Although hardwood floors are tough and meant to last, they have to be cleaned with special care to maintain their beauty. Check out these tips for how to clean hardwood floors.
This post may contain affiliate links. As an Amazon Associate I earn from qualifying purchases. For more information, see our disclosure.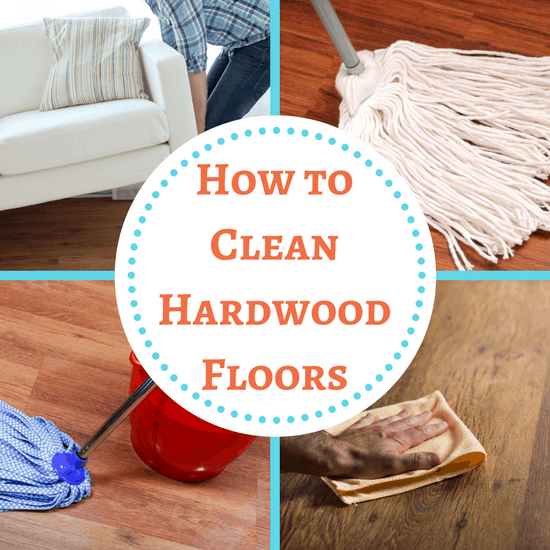 How to Clean Hardwood Floors
Here is our step by step guide on how to clean your hardwood floors. You'll have clean floors in no time at all!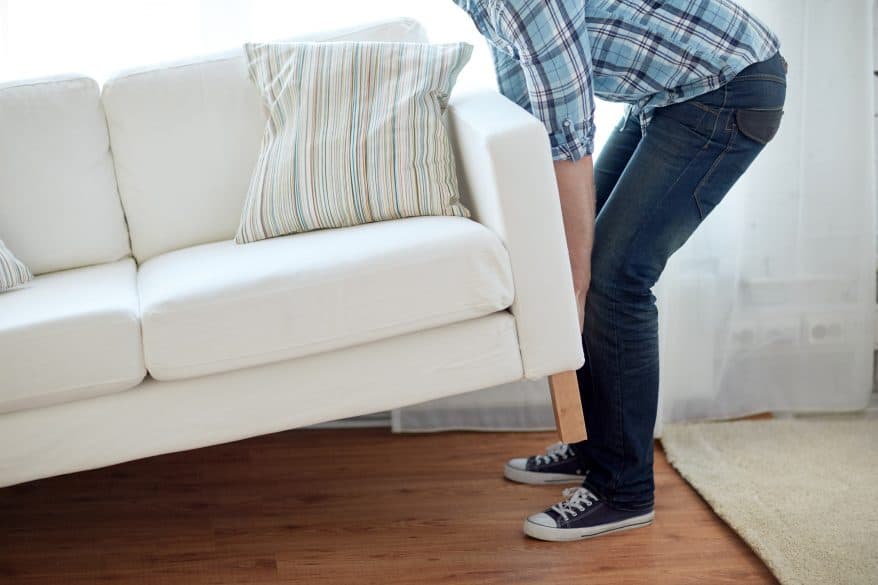 1. Clear the Floor
Before cleaning your hardwood floors, consider moving as much furniture as possible out of the way. You can protect your hardwood floors by using furniture pads on the bottom of your furniture and this will also make your furniture easier to move around.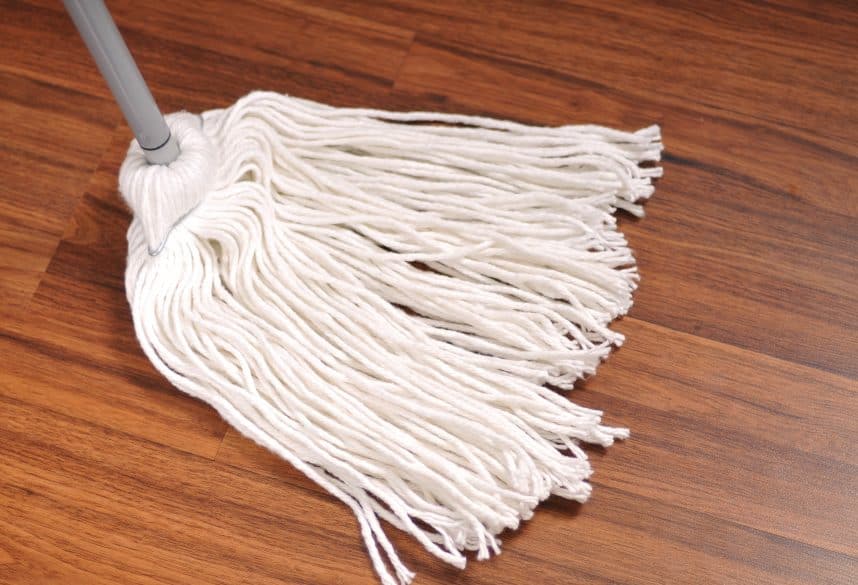 2. Removing Dust and Debris
Once you've cleared out as much of your furniture as possible, begin to dry mop or vacuum your hardwood floors. For vacuuming, do NOT use a vacuum with a beater bar attachment. It will damage your floors.
Dry mopping or vacuuming can be done weekly to keep your floors free of dust and debris that might scratch your floors.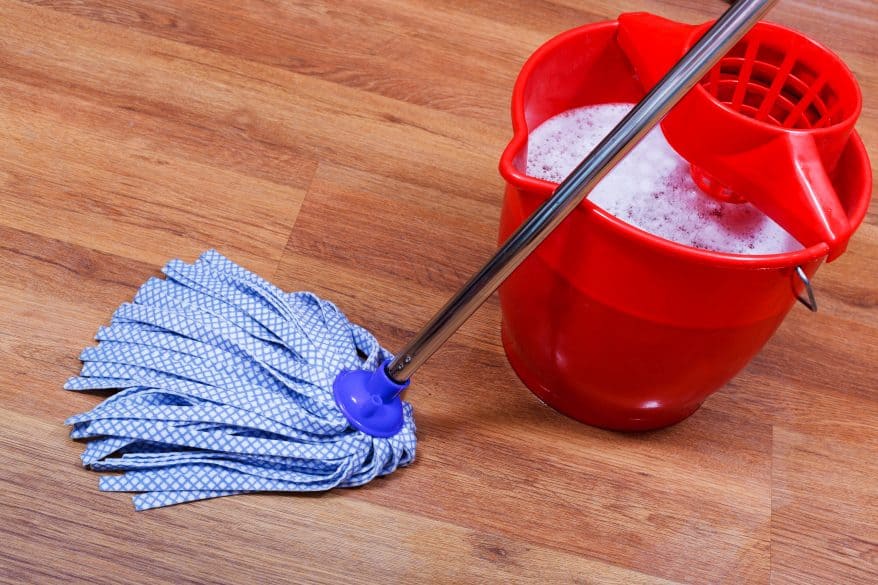 3. Damp Mop
Before using any cleaning products on your hardwoods, you will want to determine what kind of finish you have on your floors. Many newer hardwood floors are surface sealed to be stain and water resistant. These floors can be mopped with a damp, but not soaking wet, mop.
Oil treated, varnished, lacquered, or untreated floors are not water resistant and need to be sealed with liquid or paste wax.
If you are unsure what type of finish you have on your hardwood floors, check out this link for help figuring it out.
Choose a floor cleaning product that is recommended for your floor's finish. Here you can find a list of the best hardwood floor cleaners.
Please note, many cleaners meant for other types of flooring will damage your beautiful hardwood, so make sure to use a product specifically designed for your hardwood flooring.
Wring out your mop completely before it touches your floor. Too much water will cause damage to your hardwood floors. You'll want to mop in the direction of the wood grain. And when you're finished, mop the entire floor with straight clean water to rinse.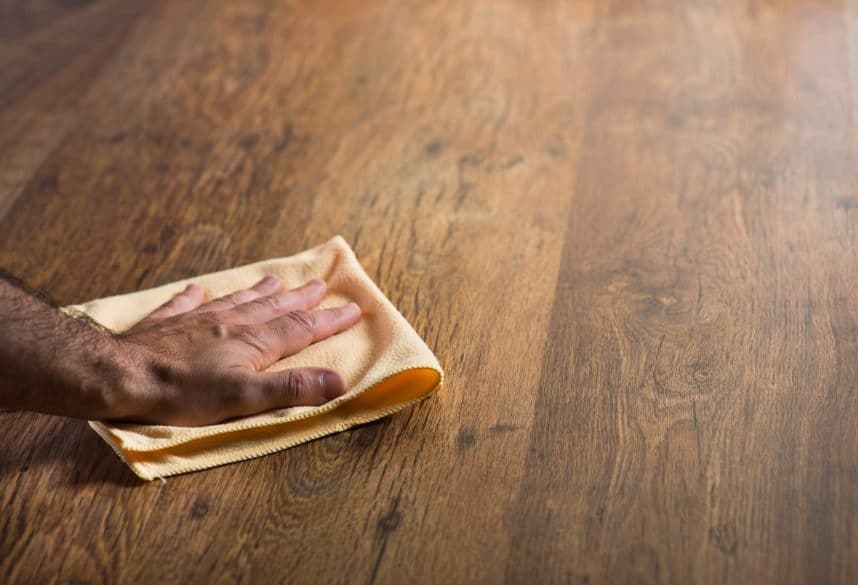 4. Dry the Floors
Because water damage is a concern when you clean hardwood floors, you'll want to take the time to wipe up any excess water with a towel after you finish mopping.
How to Deep Clean Hardwood Floors
With the proper care and cleaning, hardwood floors can add beauty to your home for decades.
Because they require special care, it's a good idea to do your research when it comes to your particular floors. You want to choose the correct cleaner for the finish on your hardwood floors. This method we just walked you through is a great way to deep clean your hardwood floors.
These tips can help you keep your hardwoods in good condition for years to come.