Winter is finally on its way out! Time to put away the heavy blankets and dark textiles; open up the windows and bring in spring! I love using this time of year to give my home a quick refresh.
Spring cleaning is part of it – but switching out your decor is another fun way to freshen up your space and enjoy the new season.
6 Simple Spring Decorating Ideas
This post may contain affiliate links. As an Amazon Associate I earn from qualifying purchases. For more information, see our disclosure.
It doesn't have to be difficult decorate your home for spring. Here are six simple spring decorating ideas, that won't break the bank. Best of all? They are all simple changes that will make a big impact!
1. Update Artwork
With so many affordable art sources these days, artwork is one of the easiest and cheapest ways to update your decor for the new season. Try a floral print or a colorful abstract painting to add some Spring cheer to your space.
2. Add Greenery
Spring is the perfect time to bring the outside in. Invest in a few new house plants, or simply clip some blossoming branches from your yard. My philosophy is that every room needs a touch of plant life.
3. Freshen Your Pillows
Seasonal pillow covers are a great way to get a new look each season without spending a lot. For Spring it's time to take off the dark and heavy fabrics. Exchange them for linens and cottons in blush pinks, florals, and bright stripes.
4. Change your Area Rug
Rugs can be a bit pricey, but if you hit the right sales you can grab a great one on a budget. Spring is a great time to roll out a light floral rug and give your space a dramatic new look.
5. Clean Your Windows
Clean your windows both inside and out to let the sunshine in! It's amazing what bright, natural light can do for your space.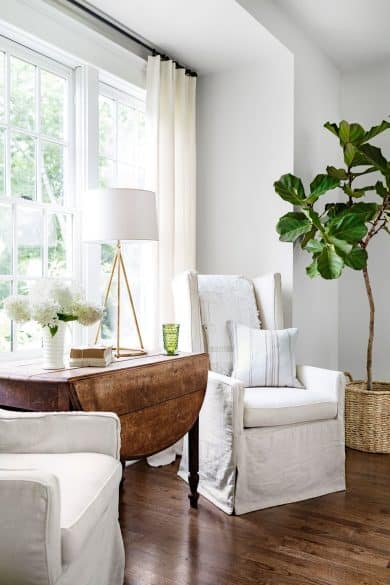 Source: Country Living
6. Add Some Citrus
I love a classic bowl of lemons in the kitchen. This easy and cheap trick adds a pop of yellow cheer. Pair it with a fresh vase of flowers and you'll really take it up a notch. Spring is here!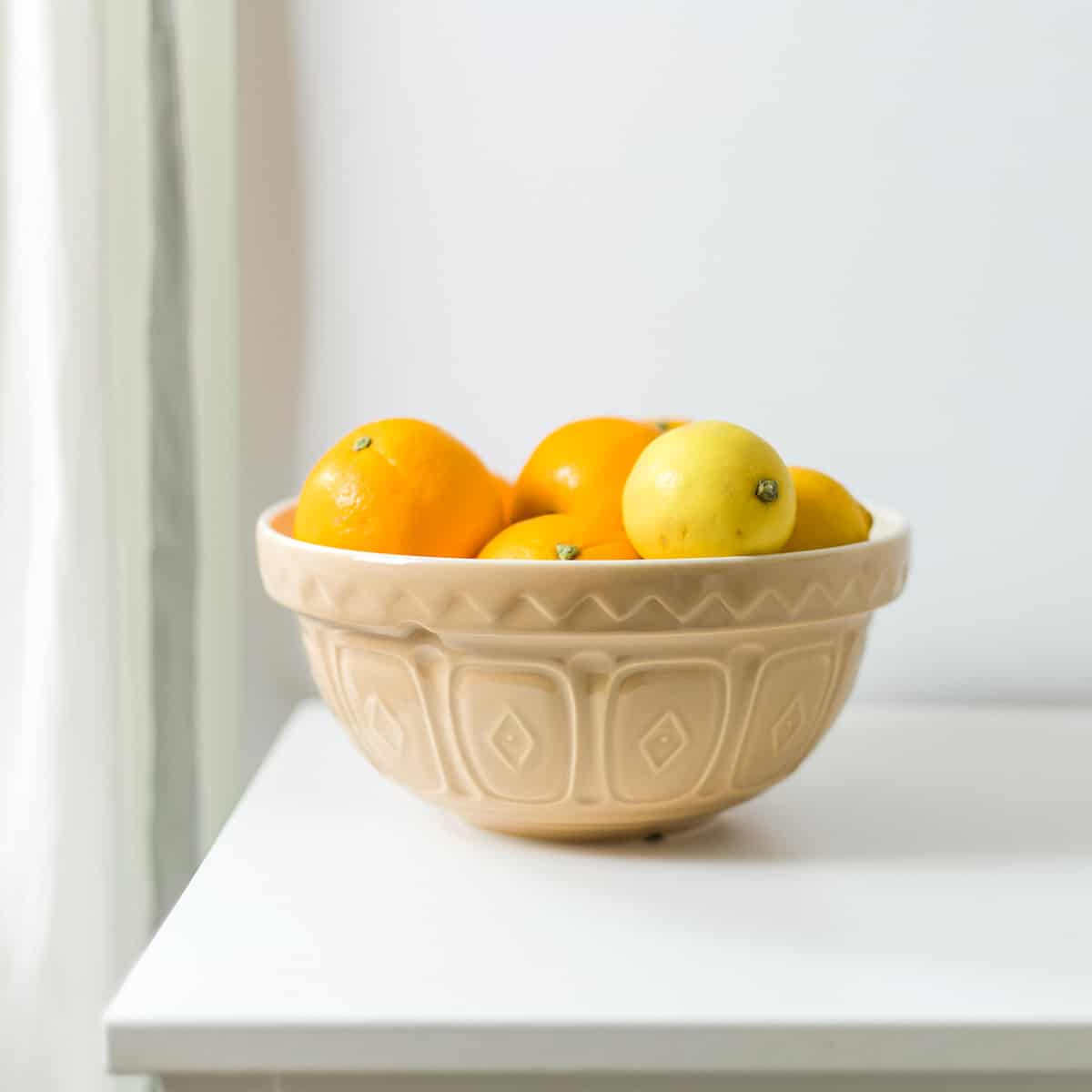 There you have it, six simple decorating ideas for spring that won't break the bank and will give your home a fresh new look.