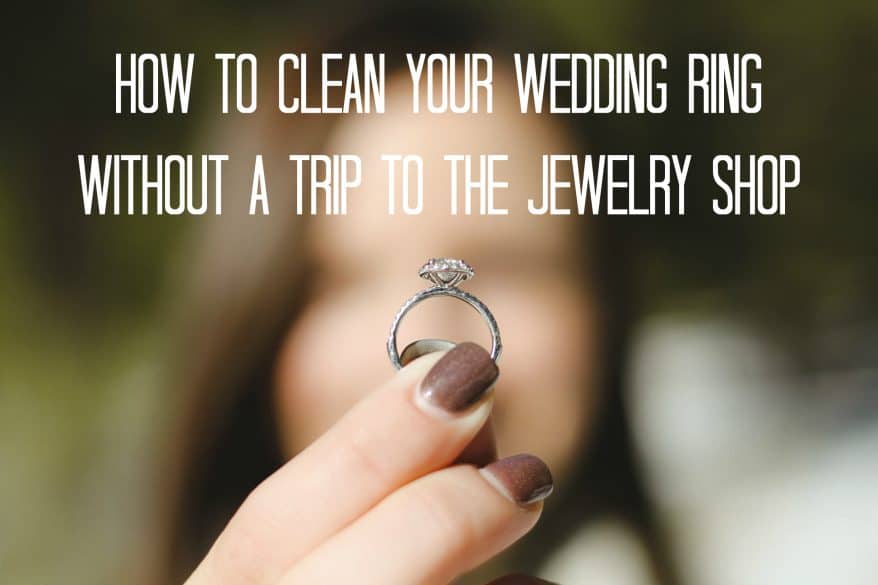 I was out to lunch with a friend the other day and I noticed her wedding ring. It was stunning and sparkling. She has been married for two years and was still babying her ring.
This post may contain affiliate links. As an Amazon Associate I earn from qualifying purchases. For more information, see our disclosure.
And it made me feel terrible for how I take care of my 14 year old ring! My wedding ring takes a beating. I rarely take it off or clean it. It is on for cooking, cleaning, lotioning and sleeping. After all these day to day tasks, my ring has gotten pretty shabby looking.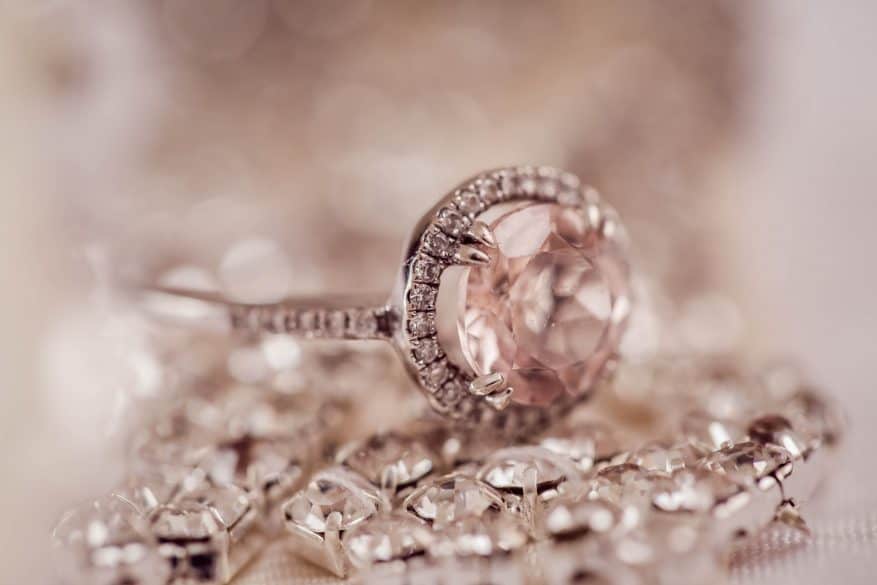 It was time to give the token of my marriage a good cleaning! Surely there were enough clever things I could use in my own kitchen or bathroom that could make my ring sparkly and pretty again like my friends.
After a little experimenting and consulting from a jeweler friend that I wasn't going to ruin my ring, I have it sparkling again! Here are my simple steps for cleaning your wedding ring at home, no trip to the jewelry shop necessary!
How to Clean Your Wedding Ring
First, fill a small bowl with hot water and a few drops of dish soap. Use what you would normally use to scrub your pots and pans.
Put your ring in the water and leave it alone for 30 minutes. Maybe just do this while you clean the kitchen one night after dinner. But make sure you don't dump it down the drain on accident! Can you imagine the horror?!
Next, remove the ring from the water and gently scrub it with a toothbrush. If you are like me, you keep a toothbrush in the bathroom cleaning bucket. This will release anything that is still stuck to your ring. Make sure you are gentle. You don't want to loosen any stones.
Last put your ring back on and rinse it off. Putting the ring back on ensures it doesn't slip down the drain while rinsing.
Most of all enjoy that sparkle and shine like you did when you were engaged!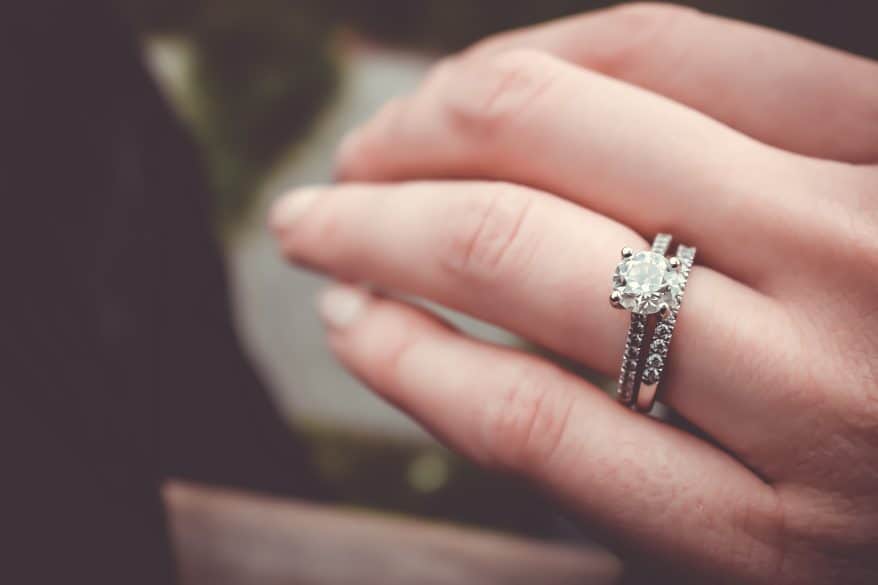 Look how simple that was! Now none of us have any excuse for having a grimy ring!
share!