Keeping your kitchen organized can feel a little like a puzzle. Everything needs to have a place, otherwise, you end up with crammed cabinets and cluttered counters. So how do you create more space in a place that has a limited amount of it? Take advantage of vertical space!
Using command hooks in the kitchen can increase the amount that can be stored in an area without having to move shelves around or take up space on the floor. I've got some great ways to use command hooks in your kitchen that I want to share with you.
How to Use Command Hooks in Your Kitchen to Get Organized
This post may contain affiliate links. As an Amazon Associate I earn from qualifying purchases. For more information, see our disclosure.
Hang measuring cups and spoons
Even if you only do a small amount of cooking, odds are that you have (at least) one set of measuring cups and spoons. They are a necessity when cooking or baking but can be annoying to try and fit into drawers in an organized way.
You can free up a little drawer space and put up a couple of command hooks on the inside of one of your cupboards. There are a lot of measuring cups and spoons that come with a little ring on the end of the handles to keep them all together. Now you can actually use it! The inside of a cupboard or pantry door is the perfect spot to hang things.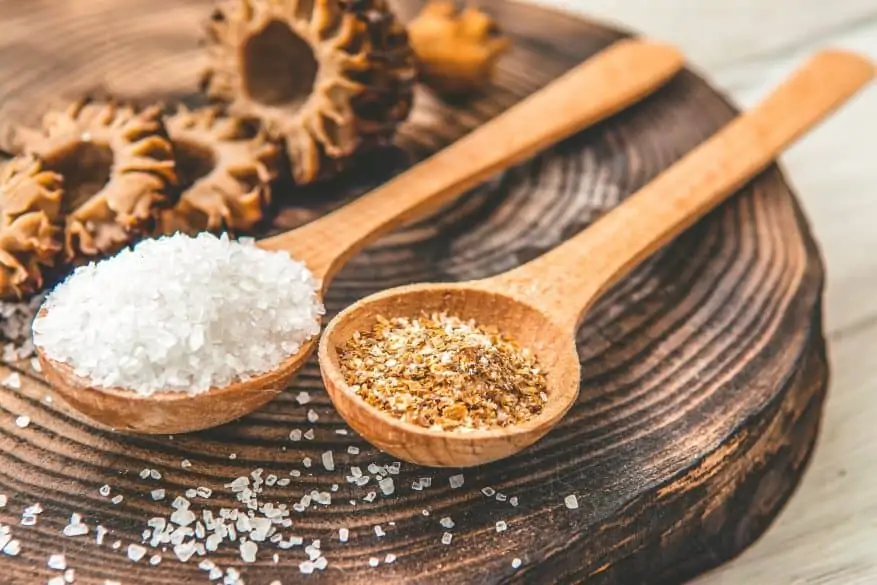 Hang hotpot holders
Hotpot holders, hot pads, trivets. Whatever you like to call them, they all serve the same purpose. They protect your hands, the counter or the table from heat.
You may have a place near the stove or elsewhere to hang a couple for when you need them using a command hook. Of course, you could also hang them out of sight on the inside of a cabinet door or pantry.
Hang cutting boards
Another great way to use command hooks in the kitchen is to hang your cutting boards. Just like the hot pot holders, you might have a place on the wall by the stove or your knife block that is just begging to be put to good use!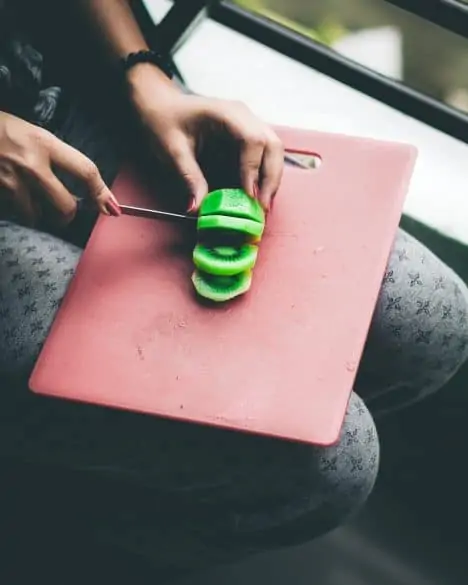 Hang gloves and dish towels
Under the sink is another perfect spot for command hooks! Inside the door under my sink I have a hook for rubber gloves and one for a dish cloth. These items dry much faster when they are hanging. And under my sink stays mush more organized!
Hang folding step stools
My kids are always dragging step stools into the kitchen to help cook or bake or just to see what I'm doing. To save ourselves from tripping over them, we decided to use a command hook on the inside of our appliance closet door so the kids had easy access to it.
Every once in a while, I need to use our step stool and I like that it's nearby and doesn't take up any extra space. Our step stool is quite heavy so we had to use two heavy duty command hooks to hold it up. We used a level when positioning them so that the step ladder would hang nicely.
Hang hand broom and dustpan
We sweep our floor at least 2-3 times a day which means we need to have quick and easy access to our hand broom and dustpan. This is another one of those things you need to keep in the kitchen but don't want it to be seen or to take up space.
An easy place to store yours might be on the inside of the cabinet under the sink so that when you empty out the dustpan, you can put it all right back where it belongs.
These are just a few of the great ways to use command hooks in the kitchen. They keep things organized and easy to access within reach of where you are working. What other ways can you think of to use command hooks in your kitchen?