Appetizers are the opening act of any event in which a bigger meal is being served. While traditionally, they are best served on a simple serving tray or cutting board, it can me fun to mix things up sometimes. If you want some cute appetizer presentation ideas, look no further!
Creative Ways to Display Appetizers
Now, let's look at a few creative ways to display appetizers.
The New Lazy Susan
This post may contain affiliate links. As an Amazon Associate I earn from qualifying purchases. For more information, see our disclosure.
Re-imagine the lazy Susan your mom or grandma used to keep in the corner or upper cabinets of her kitchen! By purchasing a few, modern small version of this spinnable contraption, you can really spice up your next gathering.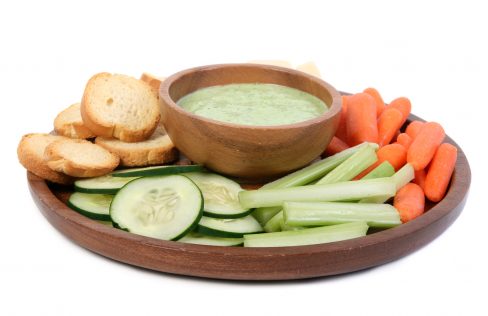 Place the turntables in high traffic areas that people tend to congregate during parties. For example, by tables, seating areas and doorways. By placing several of them around the common areas, guests can easily turn, take and empty these make shift snack trays.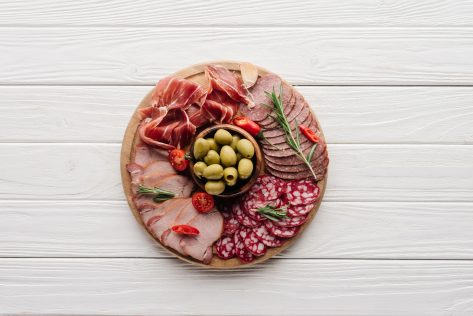 Next Level Theme
Having a themed party? Why not take everything right down to the appetizers to the next level! Pinterest is full of easy and unique ideas of serving certain kinds of appetizers in fun ways.
Many party stores or online vendors carry themed serving trays or boards that can take tie everything together nicely.
Some ideas include: pumpkin shaped plates for Halloween parties, stadium snacks serving baskets for baseball parties or unicorn cupcake towers for a magical birthday party.
Grab and Go
Serving appetizers in individual and disposable containers can be a fun way to keep the party going. Also, this eliminates the need to have to clean up servings trays or dishes afterwards. Plastic cups or toothpicks are always a hit, and are also inexpensive, too.
If you want to get really creative, combine both a parting gift and a yummy appetizer in one! For example, buy glass or plastic cups that guests can bring home afterwards.
If you want to make things even easier, try wrapping each appetizer in fun colored plastic wrap. This will make guests see not only a yummy treat but the bright colors will draw them in.
Also, have individual condiment packages on hand so that there is no worry of double dipping or guests getting sick accidentally. By making everything quick/easy you will not only save yourself time with cleanup but guests will appreciate the convenience of it all.
Make It Pretty
Like almost anything in life, presentation is half of the work. Apply this theory to your appetizer presentation. Creating a colorful table full of tasty and easy finger foods will attract guests not only to the table, but will leave a lasting impression.
Start with a decorative table cloth that catches the eye. Next, hit up your favorite home goods store or even the dollar store for a series of serving trays and bowls.
Align all of these in a fun way with decorative pieces scattered in between – think flowers, props or party decorations. Put the table in a high traffic area so that guests don't have to go out of their way to get some appetizers.