Summer time means sandals and that means cracked heels and dry feet. Check out these ways to care for your feet and they'll be smooth again in no time.
Heel Balm/Moisturizer
You can start caring for your feet and making your feet feel like new by using a heel balm. A heel balm usually includes a moisturizer as well as something to help exfoliate. Our heels crack because they become dry, they have pressure on them, and when they are exposed with open heeled shoes. Using a heel balm adds back that missing moisture and heals the cracks. You can also moisturize with Vaseline or Aquaphor Healing Ointment. Apply one of these moisturizers to your heels at night. For best results you can put some socks on after applying the moisturizer to seal the deal.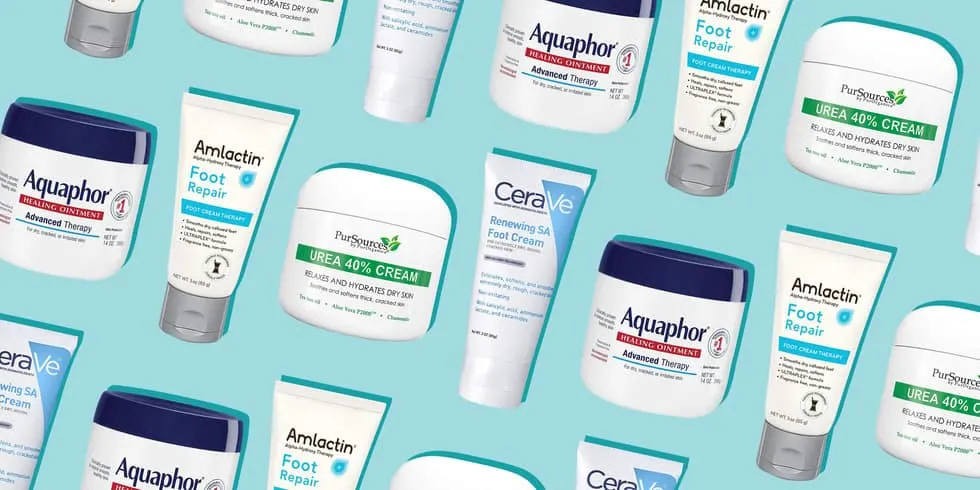 Foot Soaks
Listerine Foot Soak
This post may contain affiliate links. As an Amazon Associate I earn from qualifying purchases. For more information, see our disclosure.
I see the Listerine foot soak pop up all the time on Pinterest when looking for ways to care for your feet. I have a bottle of Listerine in my bathroom and I'm dying to try it out. For this soak you need a tub that you can fit your feet into and have the bottoms of them covered when filled with the soak.
To make the soak combine:
-One cup of antiseptic mouthwash
-One cup of vinegar (white or apple cider)
-2 cups of warm water.
Adjust the recipe as needed to fill the tub you are soaking in. Then slide your feet on in and let them soak for 10-15 min. (or however long your episode is on TV or the chapter in your book). You'll find some dead skin will fall off in the tub but you'll want a pumice stone or foot file to really get the job done.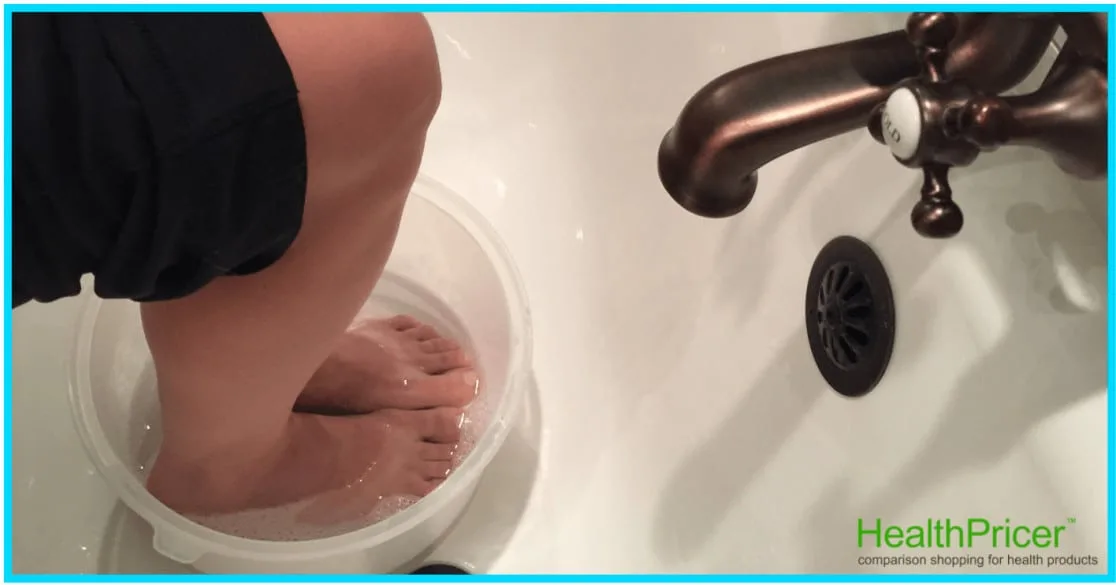 Baking Soda and Lemon Foot Soak
If you are out of mouthwash this baking soda and lemon foot soak will also show your feet some love.
Start by combining:
3 Tablespoons baking soda
3 Cups warm water
Juice from 1/2 a lemon
Mix the 3 ingredients and put them in a tub for your feet. Enjoy 15 min. of letting them soak!
Foot Scrubs
Another way to care for your feet and give your feet some love is to use a foot scrub to help exfoliate. There are TONS of DIY foot scrub recipes out there. I'm loving this lemon sugar scrub because you probably have most of these ingredients in your home right now and it whips up in a snap.
Combine together:
-2 cups white sugar
-1/4 cup oil (almond or coconut)
-3-4 drops of lemon essential oil OR juice from 1/2 a fresh lemon
Once you've combined all your ingredients you can rub it onto your feet and those cracked heels. Then rinse off with warm water.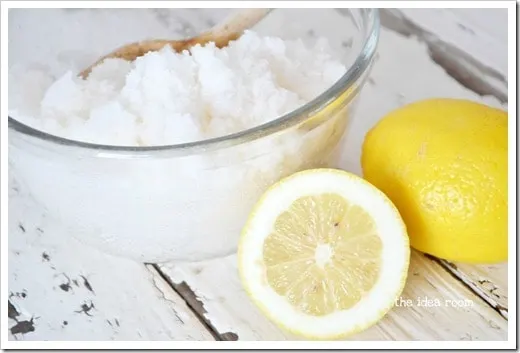 Our feet do a lot for us in a day. Sometimes it starts to show in the dry skin and cracked heels. Fortunately all is not lost. With a little love and care your feet can feel soft and smooth again. So grab some moisturizer, give your feet a soak, or get your scrub on. Your feet will love you for it.