Setting up the nursery for your new bundle of joy can be a little overwhelming, and expensive. So why not DIY some of those essential nursery projects? We love DIY projects that are simple and clean, and a little outside the box – perfect for the modern aesthetic. Here are 5 ideas to get you started.
1. DIY Felt Banner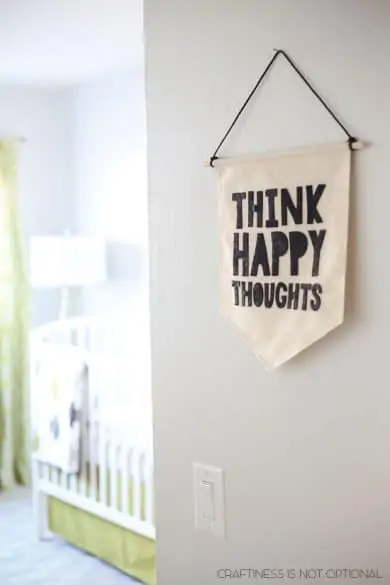 This post may contain affiliate links. As an Amazon Associate I earn from qualifying purchases. For more information, see our disclosure.
All you need to make this cute wall hanging is canvas, felt, and fabric glue. Cut the letters out of felt, glue them to the canvas, and then hang using a wood dowel.
2. DIY Pom Pom Rug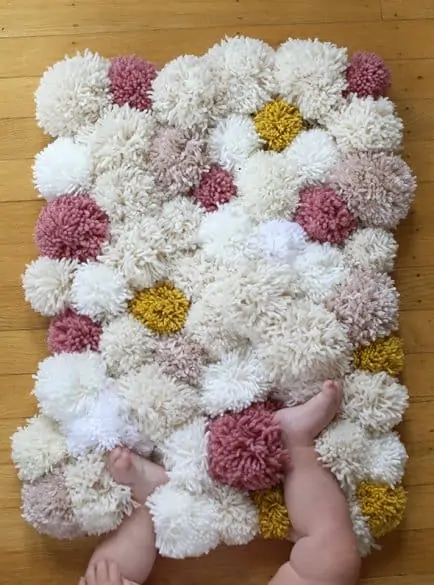 Sweet baby skin needs something a little softer to lay or play on. This pom pom rug is not only stunning, but you can affordably make it with just wool yarn of various sizes, colors, and textures. You'll also need a non-stick rug mat. Find the tutorial here.
3. DIY Felt Ball Mobile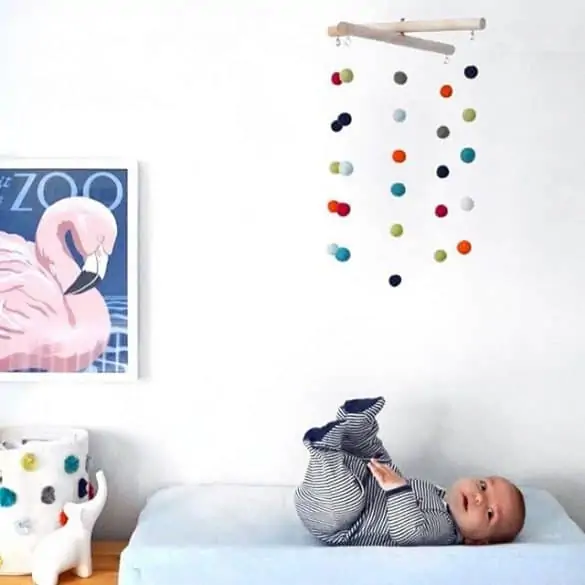 Store-bought baby mobiles are surprisingly pricey. Make your own colorful and modern version! This felt ball mobile is easy to make and your baby will love staring at it.
4. DIY Cloud Shelves
Every nursery needs bookshelves! But plain old shelves just won't do, make these precious cloud ledges instead! You'll need a little woodworking skill to pull these off. Here's how it's done.
5. Cactus String Art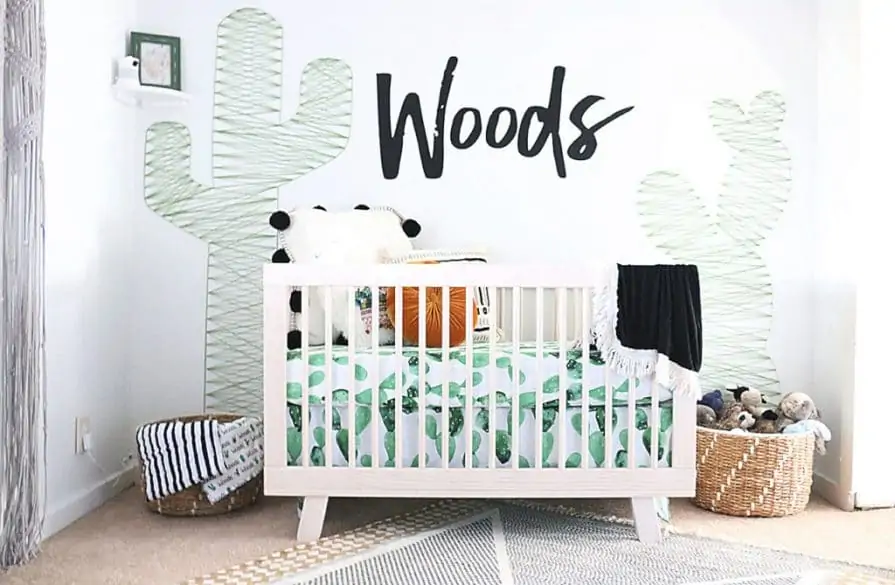 To create a real wow-factor in the baby's room, try making this giant cactus string art. You'll need nails, green yarn, and a little patience – but the end result is a show stopper! Here's the tutorial to make your own.
6. DIY Changing Pad Tray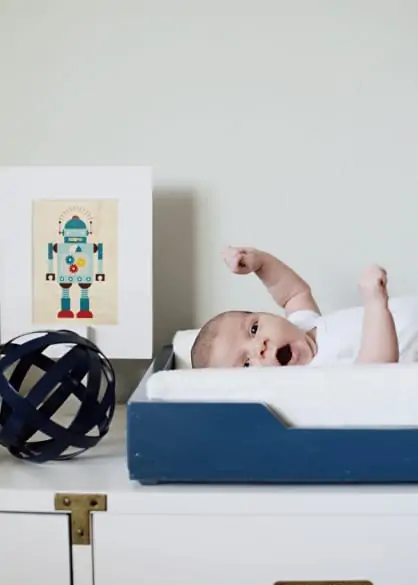 Here's another project for those not afraid of a little woodworking. To give your changing pad a more streamlined look, create a wooden tray to hold it. This keeps the baby secure and gives your changing table a modern look. Here's how to make your own.