Cheesy pinwheels, sometimes called Doodles, made a HUGE impression on our family. We had to recreate it at home! skip to recipe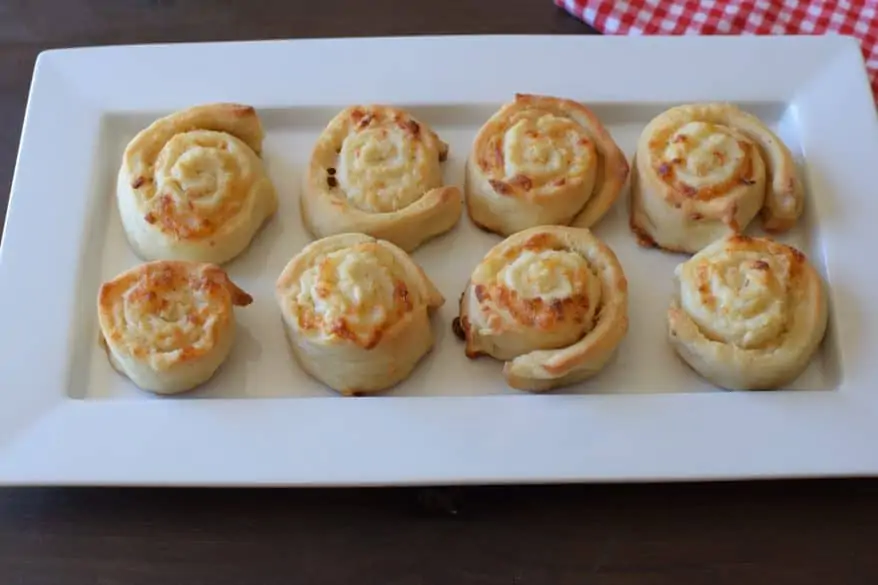 This post may contain affiliate links. As an Amazon Associate I earn from qualifying purchases. For more information, see our disclosure.
There is a new pizza place in out town, Summit Inn Pizza, and it's AMAZING! In fact, we almost never take our kids out to eat- literally never, but once I tasted the Doodles, I couldn't get my kids there fast enough! I knew they'd like them just as much as I did. And I was right. We spent a Saturday on a great hike, worked up an appetite and then drove over to the Summit Inn for some doodles.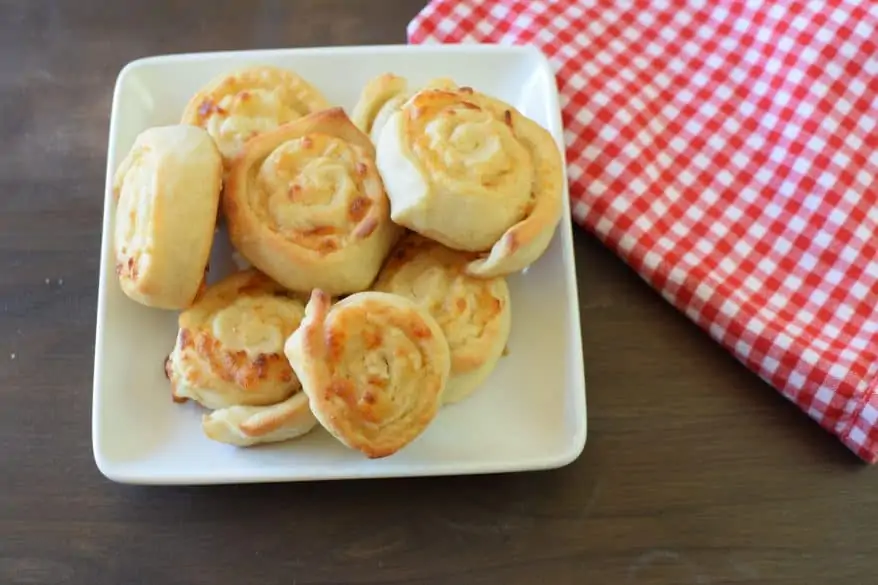 Of course, since I love to bake, I began right away trying to recreate the goodness at home. It was such a success, that I made these for our guests on Easter dinner! So, this Doodle copycat recipe is now a mainstay of our weekend meals!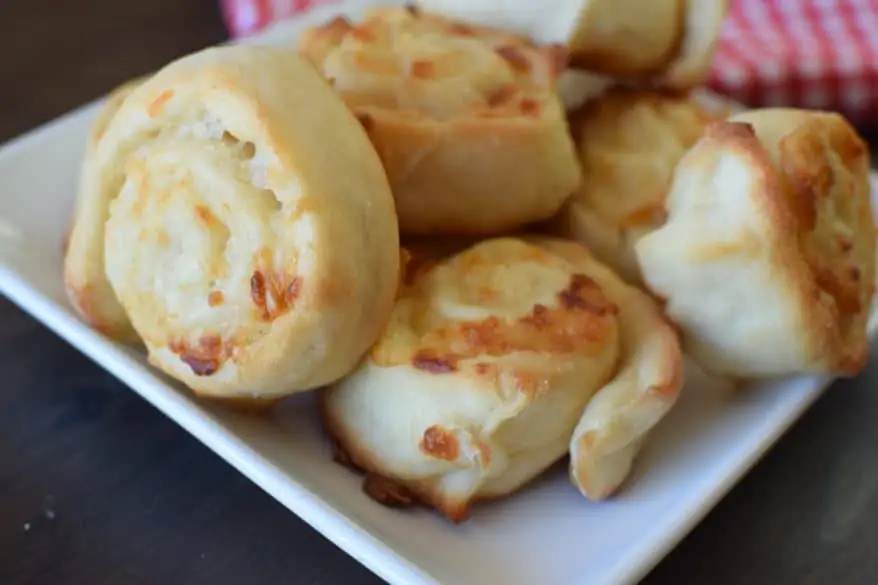 The basics of recreating the Doodle, is to take a standard pizza crust recipe. First let it rise once. Then roll it out as if you are making cinnamon rolls. Finally, DROWN the dough in butter and cheese. And I mean, OVER DO IT! Drown it. There can never be enough cheese. Never.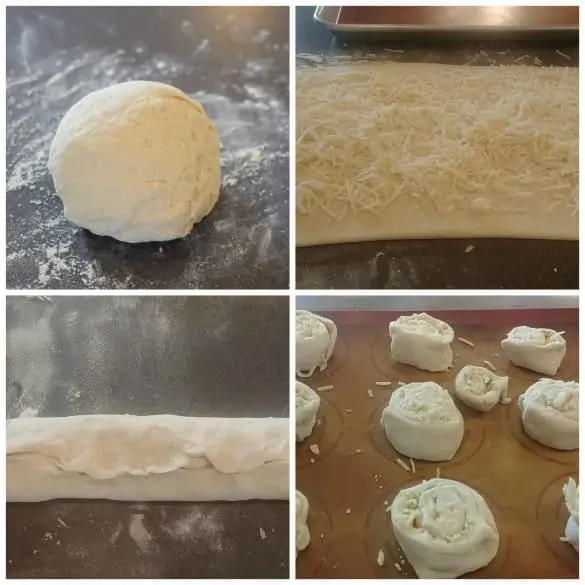 Then, roll up the dough and pinch the seam to keep all the cheese inside. After rolling, slice the dough into pinwheels (cinnamon rolls) and then arrange with the swirl side up.
After the doodles are arranged on a cookie sheet, bake for about 15-20 minutes, or until the bottoms are golden brown.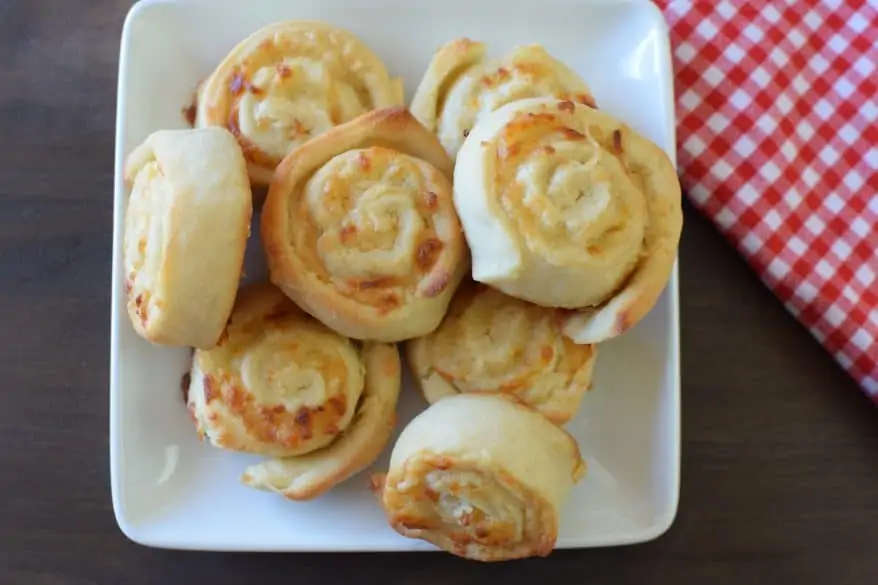 Get out there and make your own Doodles copycat recipe. I promise you will not regret it. Your kids will love it. And you'll add it to your recipe collection to make, every time you are asked to bring the rolls to a family party! The cheesiness will win over even the toughest crowd.
SHARE OR PIN

Yield:
Cheesy Pinwheels (Doodles Copycat Recipe)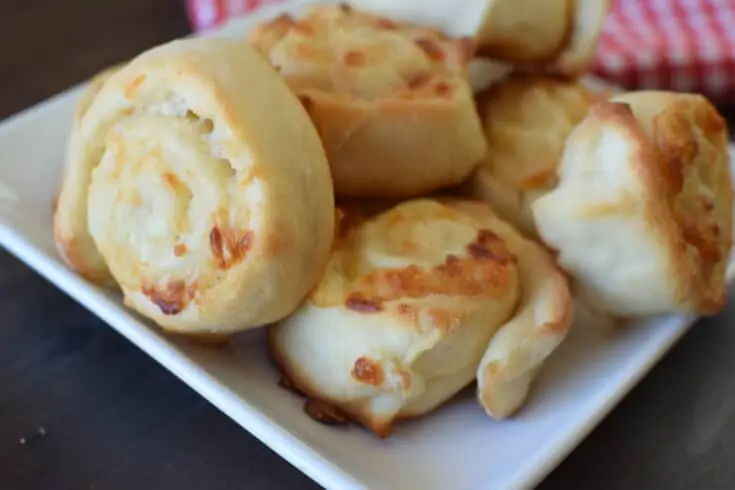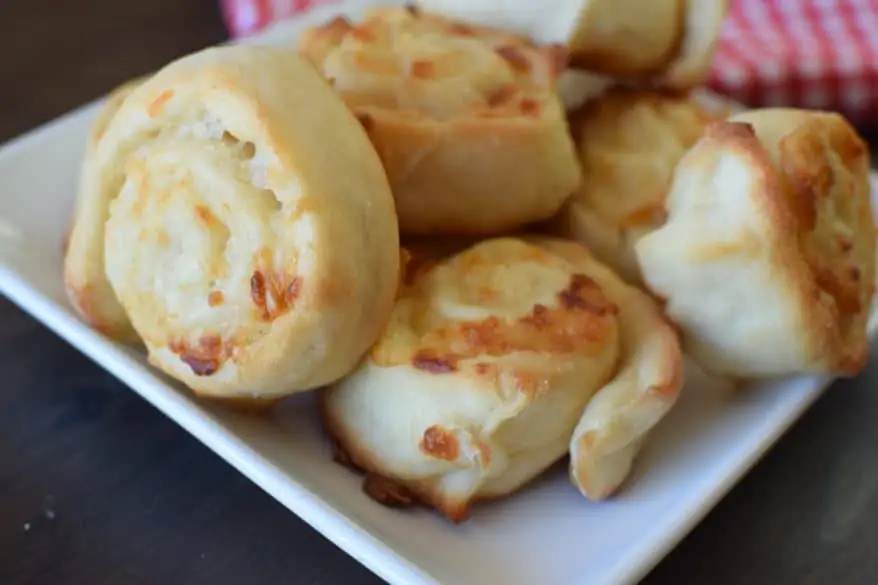 Our local pizza place has me hooked on these Doodles! I was about to go broke eating there so much, so I recreated the flavor!
Ingredients
1 cup - warm water
1 Tbsp - yeast
1 Tbsp - sugar
1 Tbsp - oil
1 tsp - salt
2 1/2- 3 cups - flour
1/2 cup soft butter
3 + cups mozzarella cheese
1 cup Parmesan cheese
1/2 teaspoon garlic salt
Instructions
Make dough by dissolving yeast in warm water. Add sugar and allow to sit for 5 minutes. Add Oil, salt and flour and knead with a stand mixer and bread dough hook, or hand knead on the counter for a minimum of 5 minutes. Once dough is kneaded, place in a greased bowl in a warm place for 45 minutes to 1 hour or until dough has doubled in size.
After dough has risen, roll dough into a rectangle shape on the counter.
Spread 1/3 cup of the butter across the rolled out dough. Sprinkle with cheese and garlic salt. Roll dough, starting with the long edge, and rolling forward. Pinch ends of dough together. Slice doodles into 1 inch slices all the way down the dough. Arrange on a cookie sheet. Melt remaining butter and pour over the top of the doodles. Sprinkle with more cheese. Bake in a preheated oven at 425 for 15-20 minutes, or until cooked (brown bottom)