There are many things that you can do around your home to save money. From switching to generic to using less, little things make a big difference on the impact on your wallet. One area in which you can focus on is your in home or personal home office.
There are many ways you can easily save money on your home office supplies. Here's how!
This post may contain affiliate links. As an Amazon Associate I earn from qualifying purchases. For more information, see our disclosure.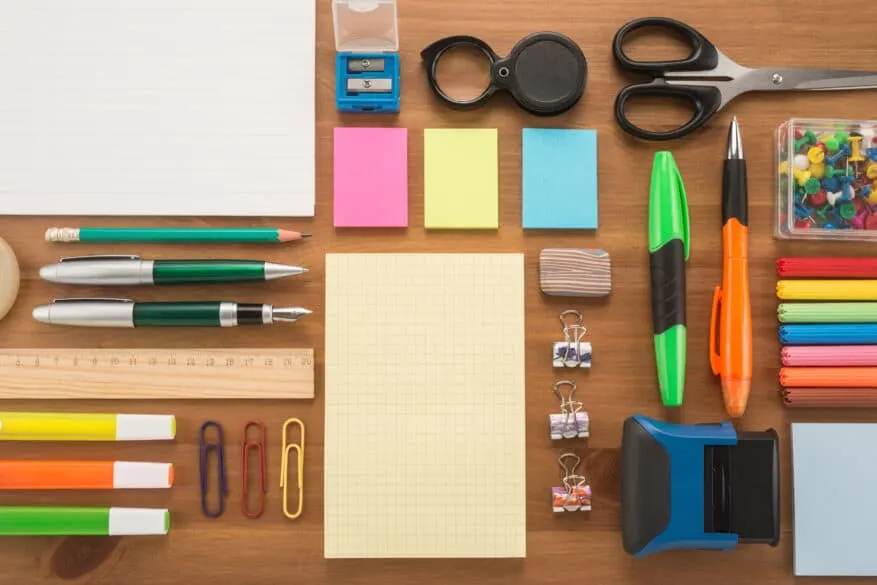 How to Save Money on Office Supplies
Now, we have a few super simple tips to help you save money on your office supplies.
Refillable Items
Refillable office supplies can be a bit of an investment up front, but will save you money on the back end. A refillable pen with 24 ink cartridges can be bought on Amazon for roughly about 30 dollars. After the initial cost of the refillable pen, the refills can be bought for under 15 dollars.
In the long run, you will end up saving money and actually help the environment!
Printer ink is another huge cost! But, you can save on by getting empty ink cartridges refilled at stores such as Walgreen's, Costco or Office Depot. You can even attempt to do this yourself video instructional YouTube videos or helpful online articles.
Expect to pay about half of the price of a new cartridge when either refilling it yourself or getting it refilled at a store.
Go Generic
Steering clear of name brand products is always a good way to save some money. This theory heavily applies with office supplies! Store brand items often work just as well and are significantly less than name brand.
Stores such as Dollar Tree and Family Dollar also carry a wide variety of office supplies. Checkout these stores for amazing deals!
Buy In Bulk
Buying in bulk is always a great way to save money! However, if you don't use a ton of office supplies this might not be a feasible way to save. One idea is to pitch in with a group of friends, neighbors or co-workers to purchase common office supplies.
These might include printer paper, pens, glue sticks and staples.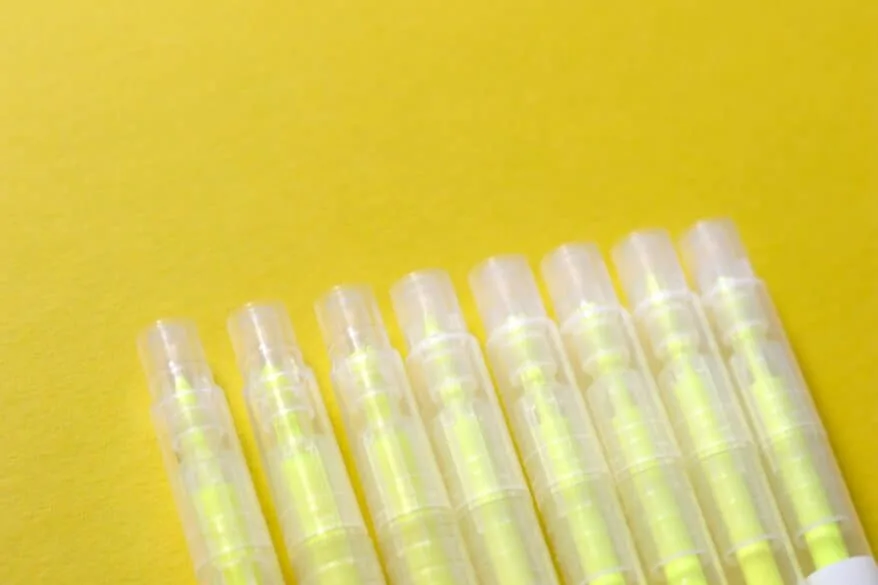 For example a box of 36 Sharpie Highlighters on Amazon for about $17. Whereas you will pay $2.49 for 3 of the same kind of Highlighters are Target. Sure, you may not need that many Highlighters all at once, but by going in on the cost with someone else that may use them, will save both of you money in big ways. This same theory can be applied to any products you use often.
Go Digital
Cut down on the need for physical office supplies by going digital wherever possible. Documents and notes can all be saved on computer hard drives. You can customize your e-mail with addresses and contacts to eliminate desktop rolodexes.
Additionally, using e-mail instead of traditional mail will cut down on the need for stamps and envelopes. Paper waste can also be all but eliminated by sending faxes digitally as well.
Many programs in the Microsoft Office Suite have features that can replace traditional office produces: pens, highlighters and markers. Backing up digital files has never been easier with use of external hard drives and SD cards.