One of my favorite gifts to give and to receive is a new board game. Playing board games is a great family activity. There are loads to choose from, and most are fairly inexpensive.
Best of all, playing a board game is a fun screen-free activity for kids and adults alike! The only downside? They tend to take up a lot of storage space.
How to Organize Board Games
This post may contain affiliate links. As an Amazon Associate I earn from qualifying purchases. For more information, see our disclosure.
Here are some tips to help organize your board games so they don't become extra clutter in your home.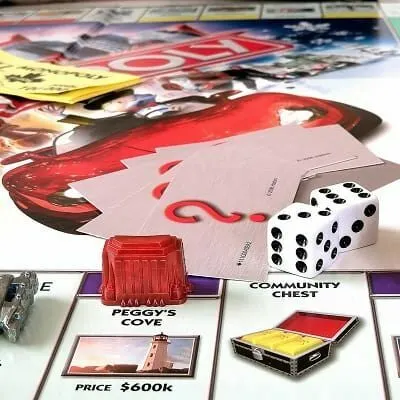 Get rid of games you no longer play with.
Chances are, you probably have a few board games sitting around that your kids are no longer interested in. Gather up all the board games you own and have your kids help you sort through them. Since I have somewhat limited storage space, I usually give my kids a set number of games they can keep.
If your kids are anything like mine, they might insist on keeping every single game. Yes, even those ones they haven't played with in several months!
If you have loads of extra storage space, you can choose to hold off on this step for a month or two. But after a couple of months, if your kids still haven't shown any interest in playing the game, then get rid of it!
Find a local charity that will accept donated board games that are still in good shape, or you can try to sell them to a kids consignment store. Another option is to arrange a game swap with another family or group of families.
This is a win-win for everyone. You are able to get rid of the games you no longer play, and your family gets to put some new games in the family game night rotation!
Choose one area for storage.
Maybe it's a closet, a bookshelf, or a cupboard. Or maybe investing in some extra storage might be worth the cost. I bought a small stand-up hutch to store games and puzzles and I love it! It is a nice piece of furniture and makes a perfect spot to store all of our games.
Choosing one area for storage will help you keep track of exactly what games you have. It can also serve as one central area for your kids to look for games and put them away. No more excuses for leaving them sitting on the dining room table!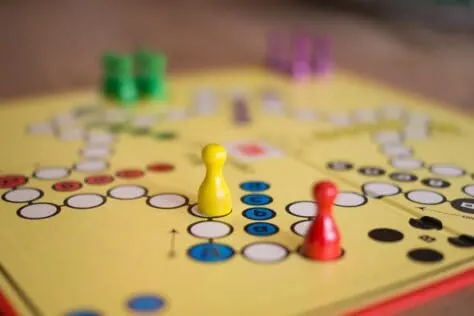 Organize games by age or category.
Puzzles can be stored next to each other, strategy games can be grouped together, and card games can be stored together. Having games organized by category makes it easier to quickly find what you are looking for. Another option is to store games by age level, and keep the games for the little ones in an easier spot to reach.
Follow the "one in, one out" rule.
This is especially important if you have limited storage space. If you buy or are gifted a game, then decide as a family which game you would like to donate or sell. This is a good habit to get into if you want to avoid having your newly organized area turning into a cluttered mess.
I hope these tips will help you keep your board games organized! Happy gaming!