Every room needs beautiful artwork, but yes, it can be very expensive. I'm a big believer that everyone should love their home (and their art!) no matter their budget. So I'm sharing my tips on how to put together a gallery wall on the cheap. And I mean really cheap. I've clicked on "affordable" art guides before, only to find "affordable" is interpreted as $250 for a single piece of art. And although I think investing in original artwork is a worthwhile expenditure, sometimes it's just not in the cards for those of us trying to save a few pennies. So I'm here to share an extremely affordable art guide. We're talking $15 or under folks, you can't beat that.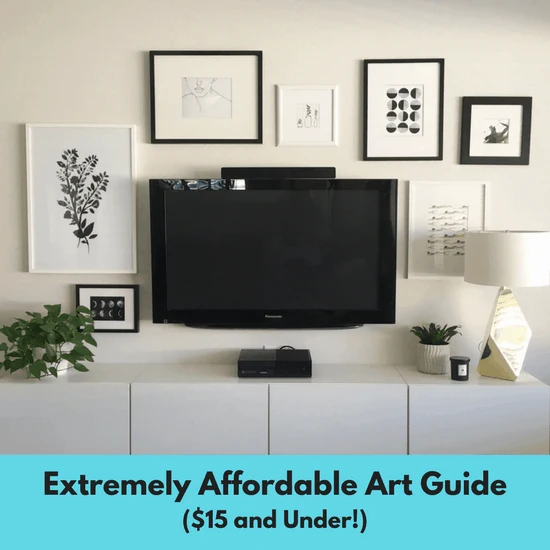 This post may contain affiliate links. As an Amazon Associate I earn from qualifying purchases. For more information, see our disclosure.
1. Free Downloads
Did you know there are talented people out there offering their art for FREE? Yes it's true. This is one of my favorite ways to find artwork. I usually do a search on Pinterest for "free printable art", you'll be surprised how many results there are. After you've found the file you want, download it and save it to your computer. Then you can print it out by using a photo printing service, I usually use Walmart or Costco. At Walmart a 5×7 print will cost you less than a dollar, a 20×30 poster will cost you about $18.00. Simply upload the file right to their website. Be sure to check the resolution, depending on the file size, it might limit how large you can print it.
One of my favorite resources for free downloads is Design Love Fest, she offers free desktop wallpapers, but you can download them and print them up to 8×10's.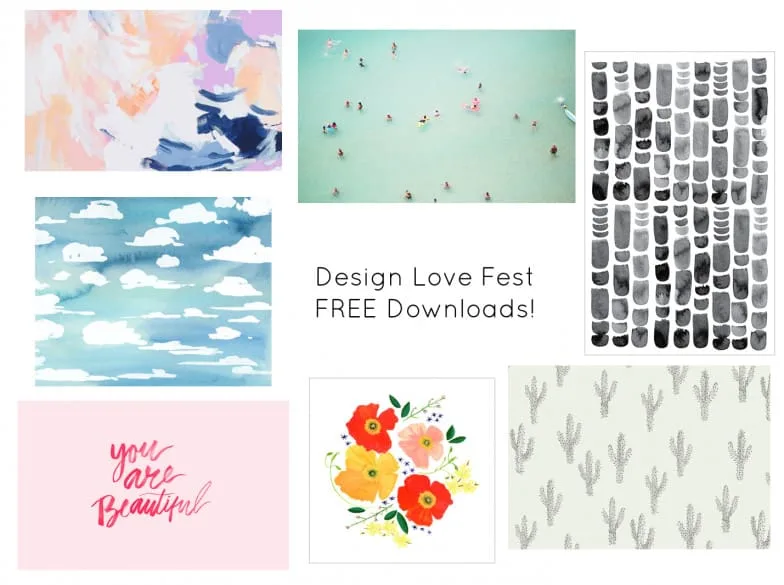 2. Low Cost Downloads
If you're willing to spend a few bucks on a digital download, you'll find even more options. Search "digital download" on Etsy to find these. The ones I've recently purchased were about $6.00 and can be printed very large. Order a poster size print, pop it in an IKEA frame and you've got a large scale piece of art for less than $50 bucks!
3. Small Prints from Etsy
I also like to use Etsy for smaller prints that are actually mailed to you, ready to frame. Larger prints might start to get pricey, but you can find some beautiful 5×7 pieces and even 8×10's for less than $15.00.
Here's how I've used a combination of free and low cost digital downloads plus prints from Etsy to create a couple of gallery walls in my own home.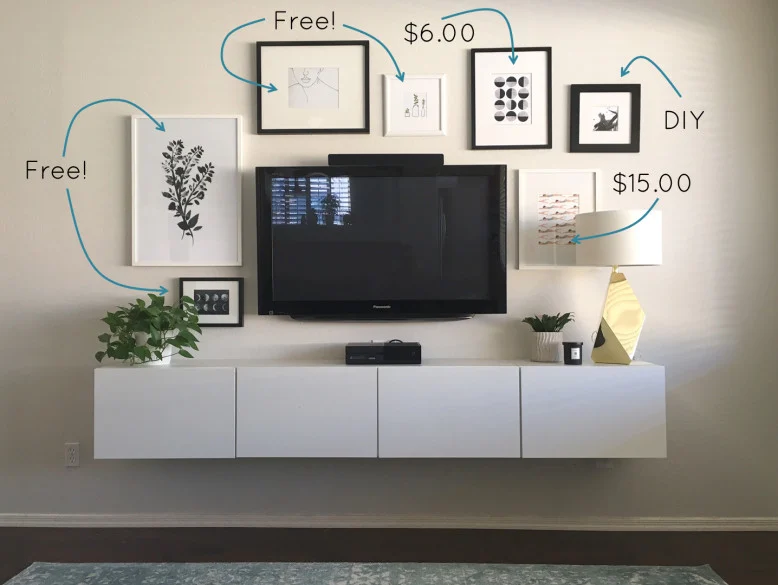 Clockwise from bottom left: Black moon art (Free), Black and White Botanical (Free), Woman's Lips (Free), Green Plants in White Vases (Free), Circle Art ($6.00), Swimmer Girl ($15.00)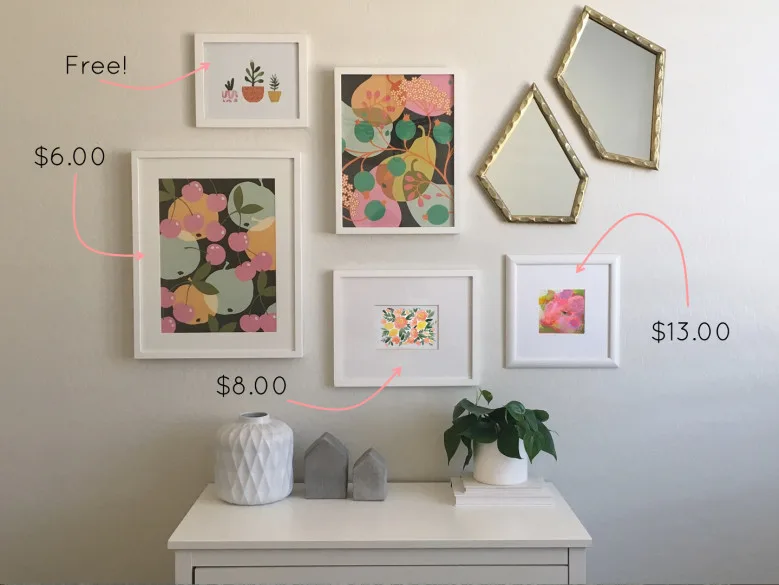 Clockwise from left: IKEA poster ($6.00 for two, no longer available on website, Succulents with Colorful Pots (Free), Small Abstract Floral ($13.00), Watercolor Floral ($8.00)
4. IKEA
I hadn't checked the IKEA art section in quite some time, but recently I was there and was so surprised by how many great options they had. You can get a set of two 12×16 posters for $6.00! That's an insane price. Check out their selection here.