In the mornings there's a crispness in the air, the kids are back in school, and Halloween costumes are now selling in stores. Fall is officially here! (Well almost.) But for many people it's never too early to start lighting fall candles, and eating everything pumpkin and spice. Fabulous fall desserts are some of my absolute favorites! They are warm and cozy and perfect for fall nights.
Celebrate Autumn with these Fabulous Fall Desserts
So if you've found yourself wanting to appreciate and celebrate everything fall, but you have people in your life who claim, "It's too early." Then I suggest serving them up with some of these favorite fall desserts.
This post may contain affiliate links. As an Amazon Associate I earn from qualifying purchases. For more information, see our disclosure.
(One recipe is even gluten free!)
No one can be upset about welcoming fall too early when it means they get to enjoy these comforting and delicious desserts. Trust me!
Peach Cobbler
In my opinion, peach cobbler is one of the most under-appreciated desserts. It's warm and full of flavor, with complementary textures. Add some ice cream or whip cream on top and I can never get enough of it.
I usually cook this recipe in my crock pot, but you can also cook it in a deep dish pan in the oven.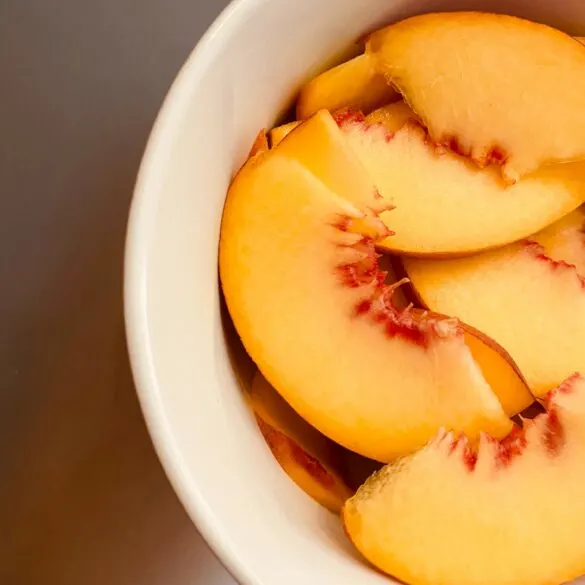 Ingredients:
1 can of Peach Pie Filling. (If you can't find that then use 1 can of peaches in heavy syrup.)
1/2 tablespoon ground cinnamon
A can of Sprite or 7Up (12 fl oz or 1 and 1/2 cups)
1 stick of butter – cold.
A box of Yellow cake mix or Spice cake mix
Directions:
If using a crockpot: Wipe butter or Spray nonstick cooking spray on your crockpot.
If using a conventional oven: Preheat your oven to 350 degrees. Wipe butter or use nonstick cooking spray on a 9X12 deep walled dish.
1. Pour the peach pie filling into the bottom of the prepared dish. If using peaches in syrup, do not drain the syrup. Just dump it all in.
2. Sprinkle 1/2 tablespoon ground cinnamon onto peaches.
3. Pour half the dry cake mix on top of the peaches.
4. Cut the stick of butter into quarter inch pieces. Place half the butter evenly throughout the dish.
5. Pour the rest of the cake mix on top and layer again with the remaining butter.
6. Carefully pour the Sprite over the top of everything. Try to get it evenly distributed. It will start to bubble, which is good. DO NOT MIX OR STIR!
7. Just put the lid on your crockpot and cook.
Crockpot: Cook on high for 2 hours. Check to make sure it's done, sometimes it needs longer. But it will set up more as it cools. There are no eggs in the recipe, so no harm in having it a little undercooked though.
Oven: Cook for 30-45 minutes. Until the peaches are tender and the topping is golden and crisp.
Serve the peach cobbler with whip cream or a scoop of vanilla ice cream to take it over the top.
Pumpkin Poke Cake
This is an all time favorite recipe at my house. My husband, who doesn't even really like pumpkin raves about this Pumpkin Poke Cake.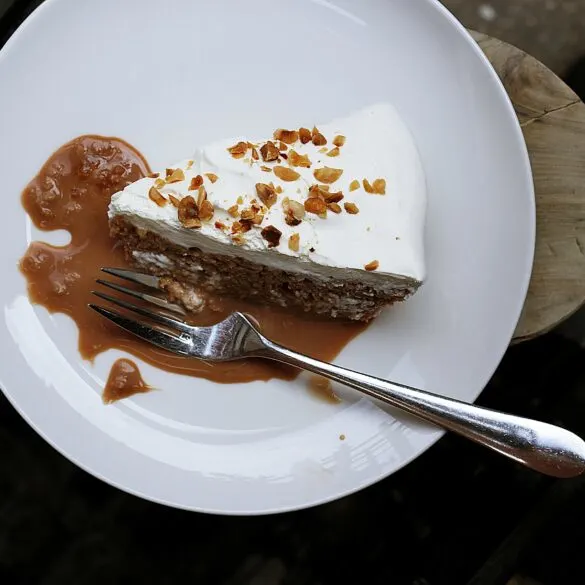 Ingredients:
For the Cake:
A box of Yellow cake mix
1 Egg
15 Oz Can of Pumpkin Puree
1 tsp of Cinnamon
¾ Can of Sweetened Condensed Milk (of a 14 oz can)
½ Cup Caramel Ice Cream Sundae Topping. They higher quality your caramel topping, the better your cake will taste.
For the Frosting:
8 Oz Tub of Cool Whip
½ Cube of Softened Cream Cheese
1 tsp Vanilla
½ cup of Powdered Sugar
½ Bag of Heath Bits
Instructions:
Preheat your oven to 350 degrees.
Spray a 9X13 cake dish with non-stick cooking spray.
In a bowl mix together the yellow cake mix, 1 egg, the can of pumpkin puree, and 1 tsp of cinnamon.
Cook the cake for 30-40 minutes or until you can stick a toothpick in the middle and have it come out clean.
Allow the cake to cool for 30 minutes.
Poke holes throughout the cake with the end of a wooden spoon or a thick straw.
Drizzle ¾ of the can of sweetened condensed milk and ½ cup of caramel topping evenly over the cake so that it seeps into the holes.
Put the cake in the fridge and let it cool for an hour.
While it cools, make the frosting. Whip up the Cool Whip, vanilla, softened cream cheese and powdered sugar with a hand held mixer.
Spread the frosting evenly over the top of the cake with a rubber spatula.
Top the cake with Heath bits and drizzle more caramel sundae topping over it.
Allow the cake to sit in the fridge for another 2-3 hours. You can even make this cake the night before and allow it to sit covered in the fridge overnight.
Gluten Free Apple Crisp
This round up of fabulous fall desserts wouldn't be complete without including an apple recipe!
One of my favorite apple desserts is a fresh Apple Crisp. This recipe is also gluten free, but still delicious!
Don't use canned apples for this recipe though, or it will turn out mushy.
Instead you'll need to peel and slice 6 medium sized apples. Use a combination of different varieties of apples for a better texture and taste. I recommend Granny Smith, Pink Lady, and Honeycrisp.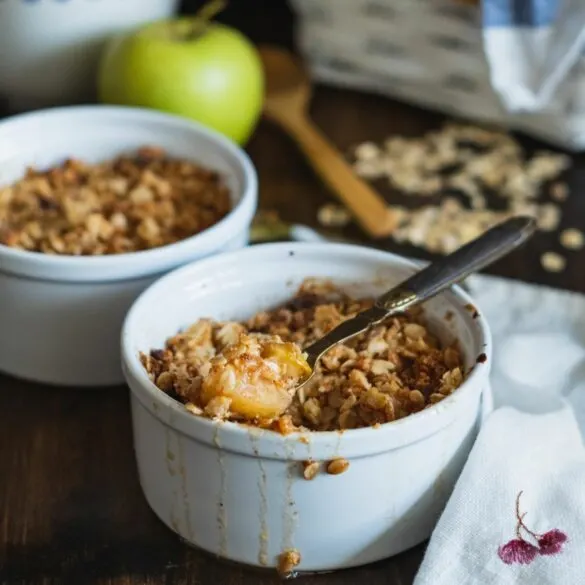 Ingredients:
For the Crisp Topping:
1 Cup Gluten Free Rolled Oats
⅔ Cup Almond Flour
⅔ cup Brown Sugar
½ teaspoon kosher salt
6 tablespoons unsalted butter
For the Filling:
2 ½ pounds of apples. Or 6 medium apples. Use a mix of Granny Smith, Honeycrisp, and Pink Lady. Cut each apple into ½ in thick wedges.
¼ cup of pure maple syrup or honey
1 ½ tsp cinnamon
1 Tablespoon freshly squeezed lemon juice
½ Tablespoon cornstarch
Instructions:
Preheat your oven to 350 degrees.
Spray a 9X9 inch baking dish with non-stick spray.
Stir together the oats, almond flour, salt, and brown sugar in a medium mixing bowl.
In a microwave-safe bowl melt the butter, and pour over the top of the oat mixture and stir until evenly distributed.
In a large mixing bowl add the apples, lemon juice, cinnamon, cornstarch, and maple syrup. Stir to combine until evenly coated.
Dump the apples and any liquid from the bottom of the bowl into your prepared baking dish.
With your hands, create small chunks of crumb mixture and place them over the top of the apples. Scatter any remaining crumb mixture evenly over the top.
Bake the crips for 45-55 minutes or until the apples are tender, and the crumb topping is crisp and deep golden brown.
You may need to check the crisp halfway through and if the topping is browning too quickly then tent the pan with foil to protect the topping from burning.
Serve with a scoop of vanilla ice cream.
I hope you enjoy these fabulous fall desserts as much as I do!