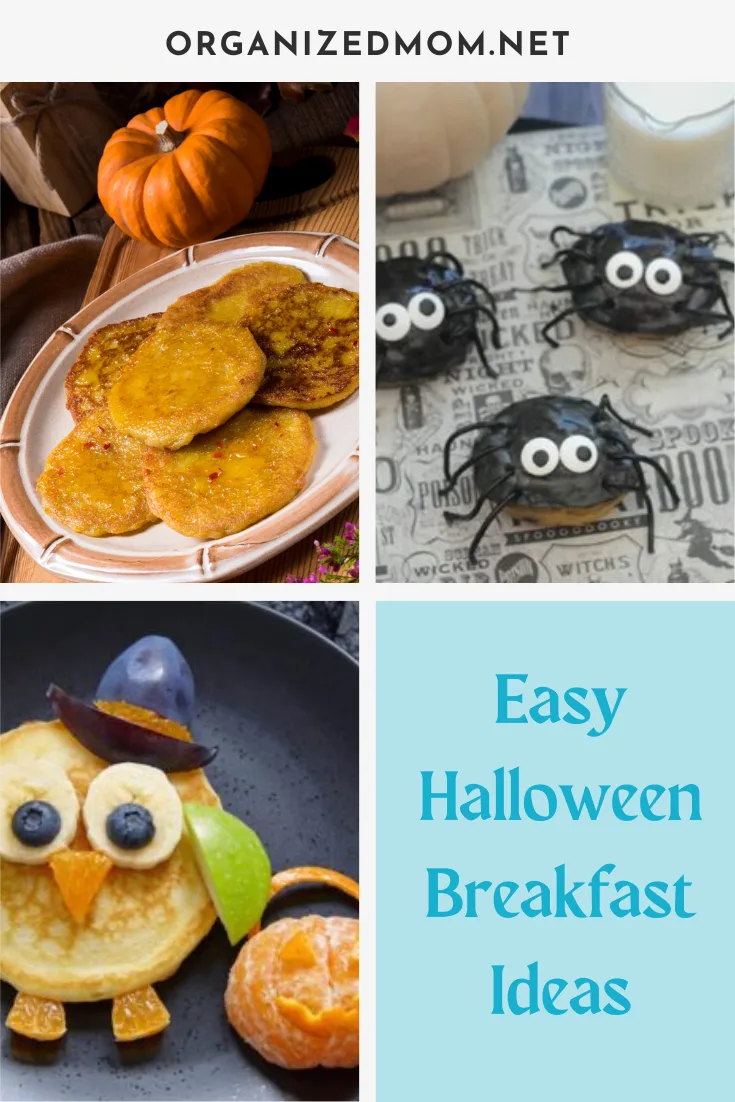 Start off your Halloween celebration with a fun Halloween-themed breakfast! This list is full of easy Halloween breakfast ideas that are as creative as they are fun to eat!
We just love infusing holidays into our food around here, and if you are here it is safe to say you probably do too, so this list of delightfully frightful foods is just for you!
This post may contain affiliate links. As an Amazon Associate I earn from qualifying purchases. For more information, see our disclosure.
Many of these recipes embrace the flavors of fall, or are shaped into some spooky Halloween creatures to make a fun breakfast idea for your kids or adults! After all, who can turn down a flapjack in the shape of a ghost?
Decorate the kitchen table with some of these fun Cricut Halloween decor ideas, prep your spooky feast, and watch the family wake up ready for a great Halloween day!
If gross and creepy is more your style, don't miss the gooey Zombie brain cinnamon rolls—they would look frightful on a party desert table!
No matter if you're a child or child at heart, you are going to love these delicious and unique Halloween inspired breakfast ideas.
Here are 20 ideas for Halloween breakfast.
20 Easy Halloween Breakfast Ideas
These easy Halloween breakfast ideas would also make perfect breakfast or Halloween brunch buffet at an Office Halloween Party or even for an evening Pumpkins & Pjs themed party!
For more great Halloween party ideas, check out: