When the holidays start to feel overwhelming or the cold dark days of winter have you feeling down, sometimes a delicious drink can be the pick-me-up you need. These wintertime drink recipes are all family friendly and alcohol free, but don't underestimate their ability to put a smile on everyone's face.
Whipped Hot Chocolate
This post may contain affiliate links. As an Amazon Associate I earn from qualifying purchases. For more information, see our disclosure.
This is one of my favorite ways to make hot chocolate. You only need four ingredients and about fifteen minutes and you'll have a rich, frothy, and satisfying wintertime drink. The recipe below is for one serving, but it's easy to double or triple the recipe so you have enough to share with the entire family.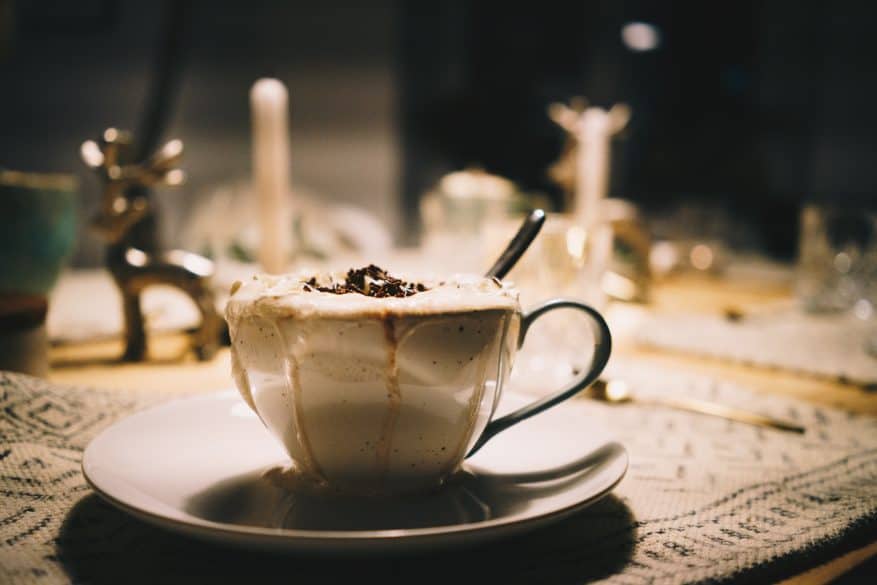 Ingredients:
⅓ Cup of Heavy Whipped Cream
¼ teaspoon of Vanilla Extract
2 Tablespoon Instant Hot Chocolate Mix, plus ¼ cup of Hot Chocolate Mix.
½ Cup of Milk
Directions:
Combine the instant hot chocolate mix, the heavy whipped cream, and vanilla extract into a large bowl. Use a hand held mixer to whip the ingredients until you have a fluffy consistency.
Heat the milk until it is hot, then mix in the ¼ cup of Hot Chocolate Mix.
Spoon the whipped chocolate mix on top of your hot chocolate and enjoy.
Hot Wassail
Wassail is a traditional drink, similar to hot cider but amplified with additional ingredients and flavors. It doesn't have refined sugar or milk, so it's often thought of as the "healthy" holiday drink. Lots of people love this drink and consider it to be the true wintertime classic beverage. It also fills your home with a delicious welcoming aroma.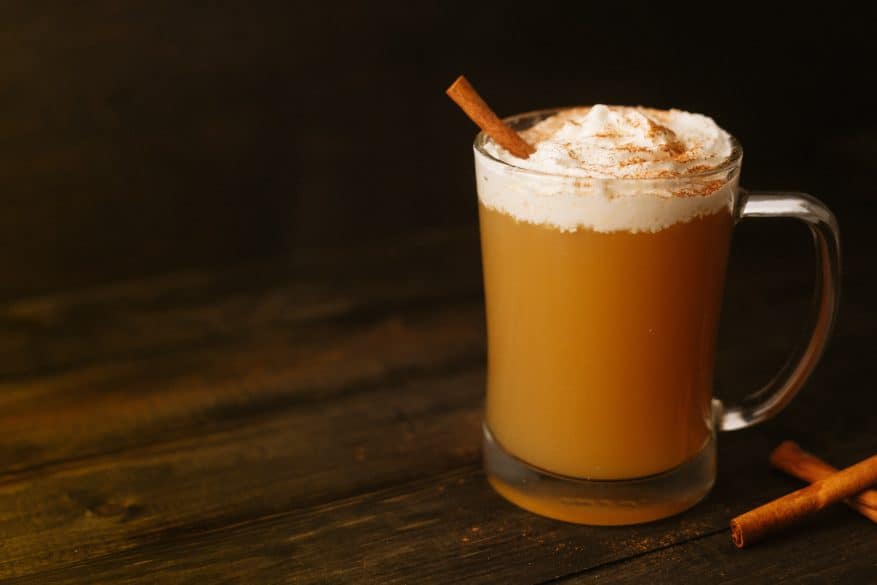 Ingredients:
8 cups of apple cider
2 cups of orange juice
½ cup of lemon juice
4 whole cinnamon sticks
12 whole cloves (or 1 teaspoon of ground cloves)
¼ teaspoon ground ginger
¼ teaspoon ground nutmeg
1 apple (sliced into rounds)
1 orange (sliced into rounds)
Directions:
Combine all ingredients into a large pot on medium-low heat. Reduce heat to low and simmer for 1 hour, or until the fruit is tender. Transfer to mugs and enjoy.
Christmas Cranberry Punch
Maybe you're craving a drink for something cool and refreshing? This Christmas cranberry punch is festive and delicious. Family members of all ages will enjoy sipping on it. With only four ingredients and almost zero prep time, its a fast and easy way to make your holiday dinner feel a little extra special.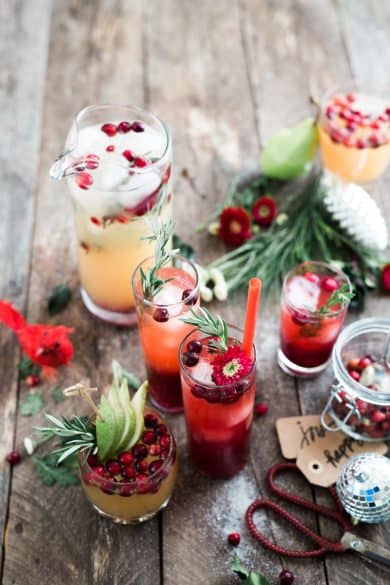 Ingredients:
1 64 oz container cranberry juice cocktail
14 oz container pineapple juice
1 can frozen lemonade
A can sprite or lemon lime soda
Ice
Optional Garnishment:
Oranges cut into rounds
Fresh cranberries
Instructions:
Squeeze the frozen lemonade into a large drink dispenser or punch bowl. Then add the cranberry juice, pineapple juice, and sprite. Stir gently to combine. Add plenty of ice to chill. Serve over ice and garnish with orange rounds and fresh cranberries.
I hope you try one or all of these family friendly wintertime drink recipes, and that they help make your holidays more enjoyable and fun.