It's time to say adios to 2020. Need some ideas to keep the kids entertained? Check out these New Year's Eve ideas for your tweens and teens.
Photo Booth
One thing we know about those tweens and teens is that they LOVE taking pictures. Mostly of themselves. So you can't go wrong with a New Year's Eve photo booth to keep them busy and happy. You can grab what you've got around the house as far as fun or silly props go. Make a backdrop by hanging some extra wrapping paper or stringing a banner. Or you can opt to purchase a photo booth kit like the one pictured below from Amazon.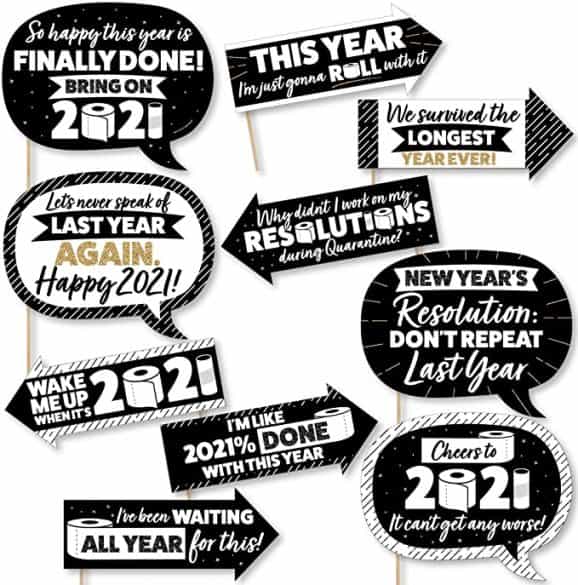 Soda Bar
This post may contain affiliate links. As an Amazon Associate I earn from qualifying purchases. For more information, see our disclosure.
Next to taking their own picture tweens and teens love their soda. So its a must for their New Year's Eve festivities. Take it up a notch by putting it in a fun cup/glass for New Years. Let your tweens and teens in on the fun by making their own fruity bubbly beverages. You can have the drinks pre made but it is much more entertaining to make the drink making part of the fun! A favorite at our house is to use seltzer water (fill your glass with it) add a tablespoon or 2 of heavy whipping cream and your favorite soda syrup flavor (to taste). Finish it off with some pebble ice if you have it on hand and you are in business!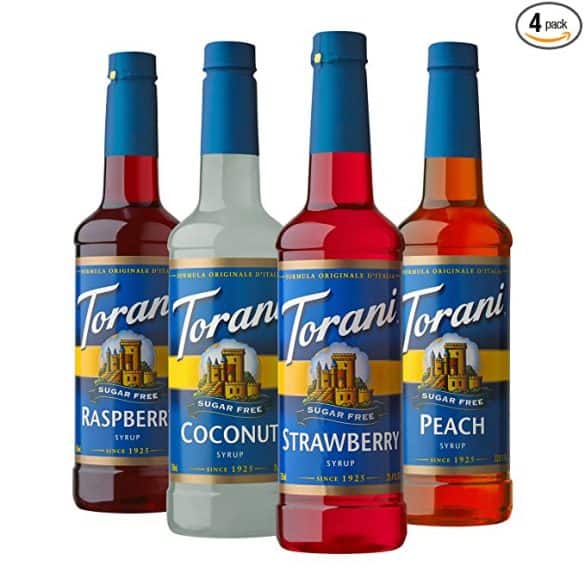 Two Truths and a Lie
This game is always a winner. It doesn't take a game board or dice and can last for one round or many. Each player thinks about 2 true things about themselves and 1 lie. On the players turn they share all 3 things and the other players try and guess which thing is a lie. You get to know the other players and often get some pretty good laughs. Give it a try with our tweens and teens this New Year's Eve.
Gift Exchange Game
Just because Christmas is over doesn't mean your tweens and teens won't want to open MORE gifts on New Year's Eve. You can go big with the gifts or keep it simple by doing dollar gifts or treats. Of course, you can never go wrong with a white elephant gift. Check out this post for some funny white elephant gift ideas. There are TONS of gift exchange games out there but this post has a few of my favorites like the dice game and the exchange story.
Noise Makers
Another thing most tweens and teens love and especially at midnight on New Year's Eve is making NOISE and LOTS of it. Be prepared for the count down by providing pots and pans to bang (gently, my son busted my plastic serving spoon once while ringing in the New Year). Even better than pots and pans…fireworks. If they are allowed where you live they are always a crowd pleaser. Don't forget cowbells and the silly string!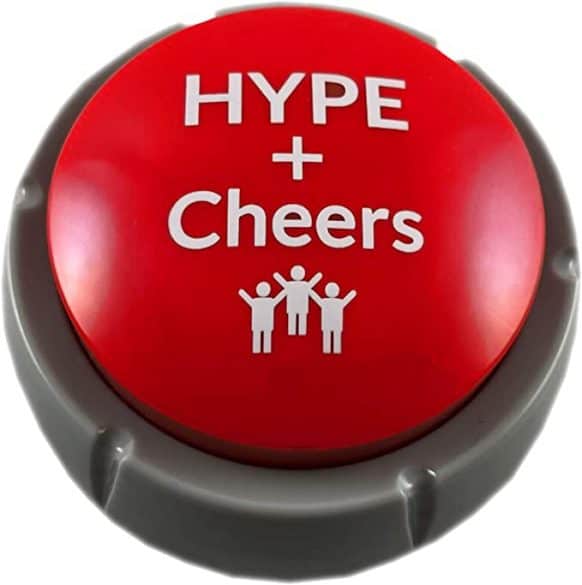 Its always fun to make ringing in the New Year special for your tweens and teens. With the year we've all just had we can't help but want to send 2020 on it's way in hopes of a brighter New Year.