With the school year coming to an end, it's time to find our summer chore chart. Every summer we start out with new chore charts for our kids. Even if last summer's chore charts worked great it feels like we need something new to motivate us. Having a summer chore chart helps our kids to know what the expectation is for them each day. It keeps us organized and helps us to have a routine.
This summer chore chart is so cute and fun. It's perfect for younger kids because it is interactive and easy to color code the clothespins. Each child can have a different color clothespin so it's great for multiple kids. After a chore is complete the clothespin is just dropped into the bucket. At a glance, you will be able to see if all of the chores are done for the day.
This post may contain affiliate links. As an Amazon Associate I earn from qualifying purchases. For more information, see our disclosure.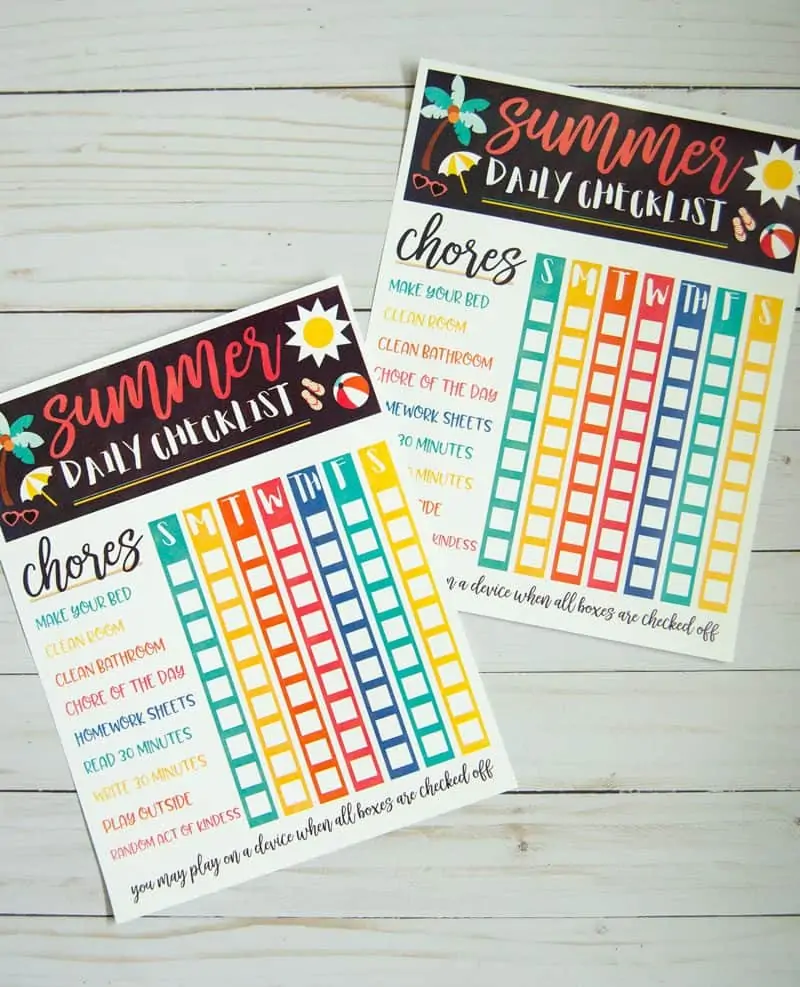 This summer checklist from Love the Day is a great way to keep your kids productive this summer. Also, it gives them the opportunity to earn time on their coveted devices. Calling it a checklist instead of a "chore chart" might be kind of tricky though! I suggest laminating it and re-using it each week with a dry erase marker. She also has a blank option available so you can personalize it for your kids and home.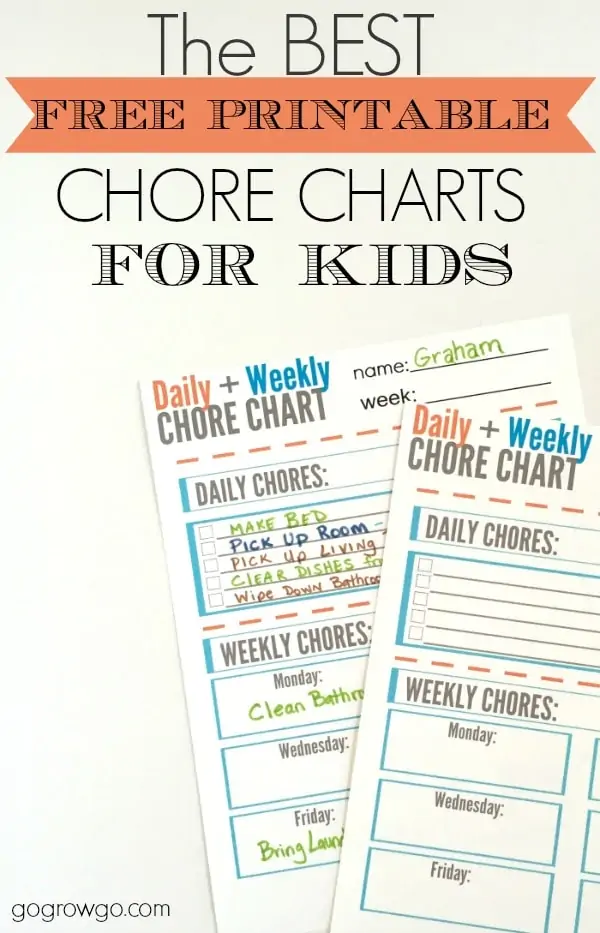 This printable is amazing and it's FREE! Gotta love that! Another great idea is that it combines daily chores or tasks as well as weekly chores. This one might be the winner for our family this summer!

Whether you pay for chores or not is totally up to you. And there is no right or wrong answer! Regardless of how or if you give your kids an allowance, you may want to try a "work for hire" board this summer. For jobs or chores above and beyond their normal daily tasks offer a small monetary incentive. This is a way to teach kids to work a little extra for things that they want and helps them to understand the value of money.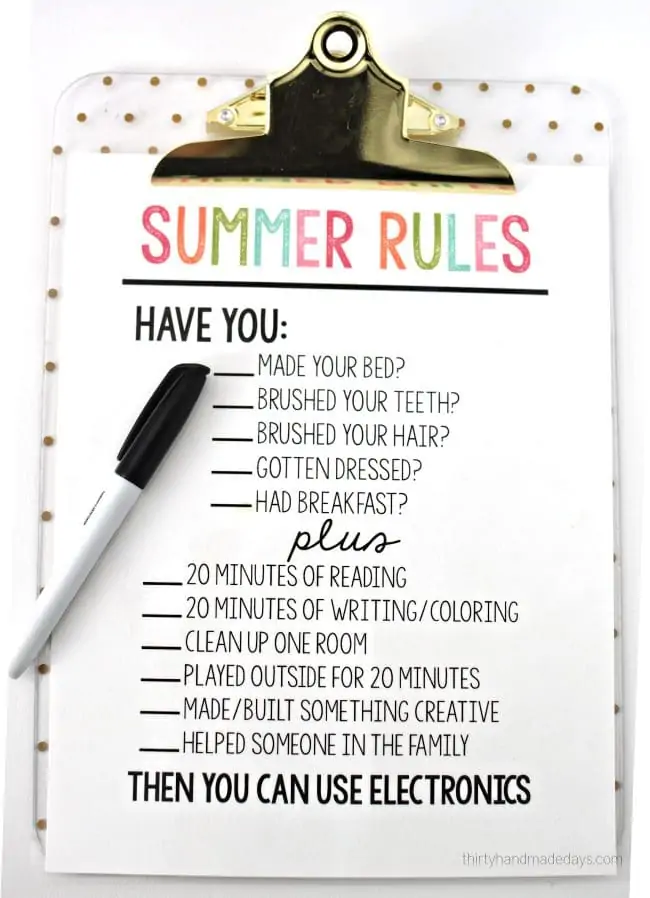 We used a version of this chart last summer. Each of my kids had a slightly different plan depending on their age and what they needed to accomplish each day. For example, practicing an instrument or taking care of the family pet may need to be added. We laminated them, hung them in a prominent spot, and used a dry erase marker on them. They worked really great to get our kids up and ready in the morning.
Each family is different. We have different things we want to accomplish and teach our kids. And what worked last summer may need a little makeover. As your kids grow older they become more capable and able to do different jobs. These are just a few ideas or options that are out there. Find one that you think will work great for you and if it doesn't don't be afraid to try something new after a few weeks of summer. So whether you call it a chore chart, daily tasks, checklist, rules, jobs, or something else more creative, basically make a plan! You'll be glad you did!