The front porch is the first space your guests will see when they enter your home. And as the saying goes, you never get a second chance to create a good first impression. But somehow, this area is often neglected. With all the other home projects eating up your bank account, the front porch can move toward the bottom of the priority list.
But the good news is you can spruce up your porch on a budget! By focusing on a few key elements, and using your creativity – your curb appeal will by majorly improved without spending much money. Check out a few of our favorite DIY front porch projects, and then get to work!
1. Paint the Front Door
This post may contain affiliate links. As an Amazon Associate I earn from qualifying purchases. For more information, see our disclosure.
Add some color and polish to your porch by painting the front door. We love this blue door by Polished Habitat, but a bold yellow or red would be a fun choice too. Bonus points for the layered rugs and symmetrical planters.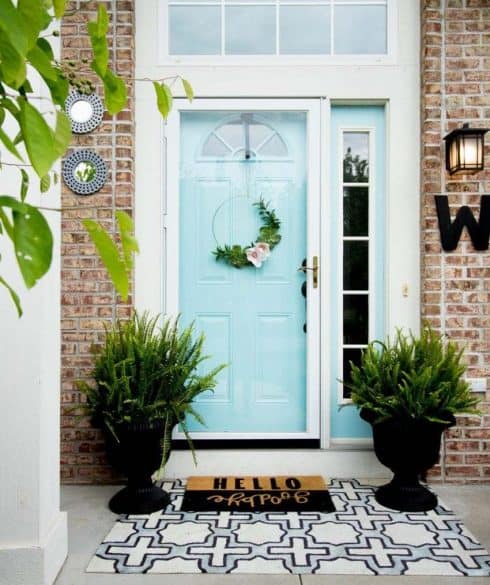 2. Beef up the Columns
This porch makeover from Beneath my Heart shows what a huge difference porch columns can make. Changing the look from dated rod iron to chunky craftsman-style wood columns gives the house a whole new look.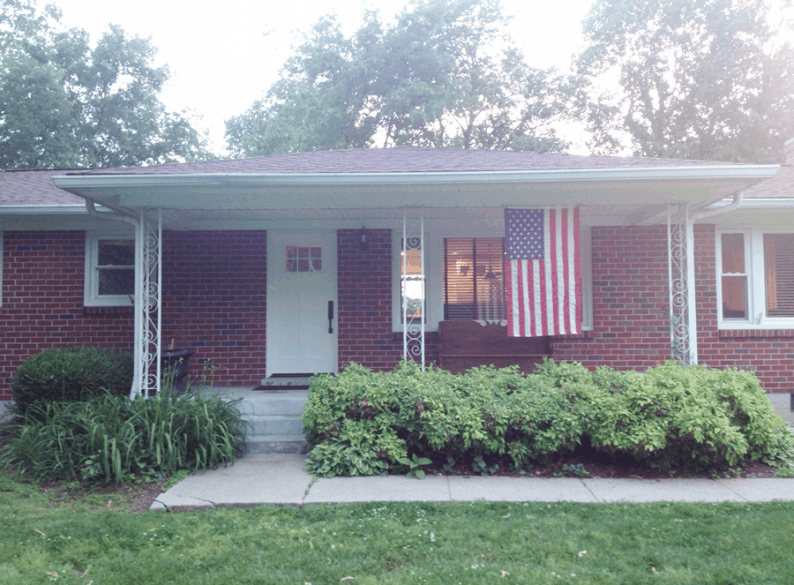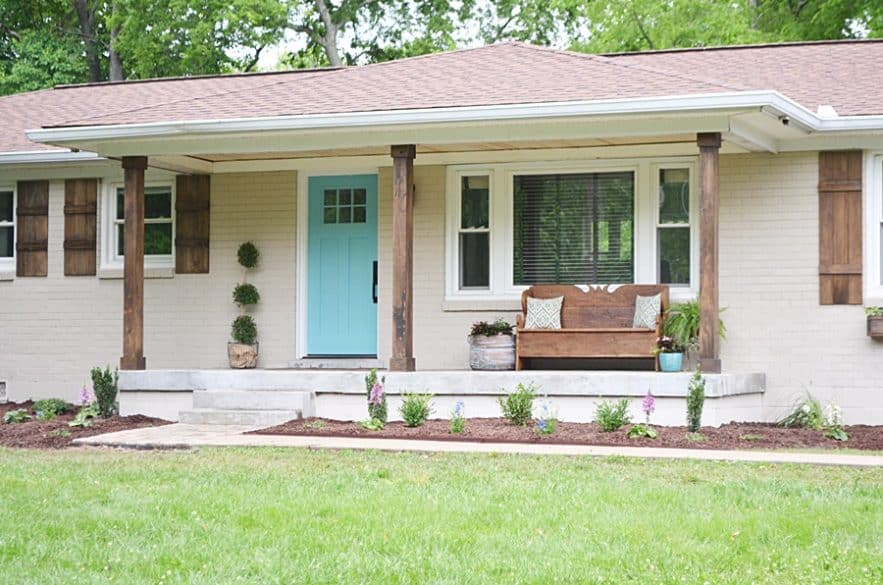 3. Add New House Numbers
The address numbers on your house is another opportunity to add a bit of flair to the front porch. We love this DIY house number succulent planter from Sarah Hearts. Plus its renter friendly!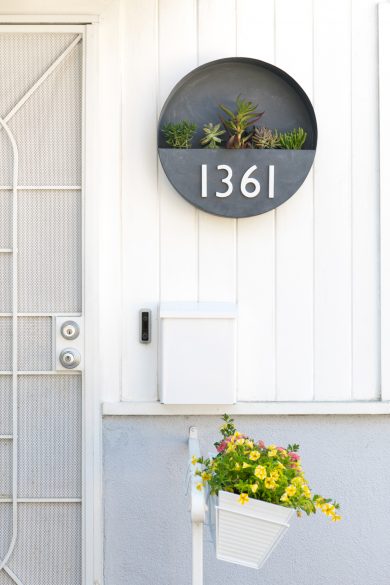 4. Greenery is Essential
The most important element of a beautiful front porch is greenery. Get your hands dirty and plant some flowers or shrubs this weekend. We love the modern look and varied heights of this planter arrangement from Taryn Whiteaker.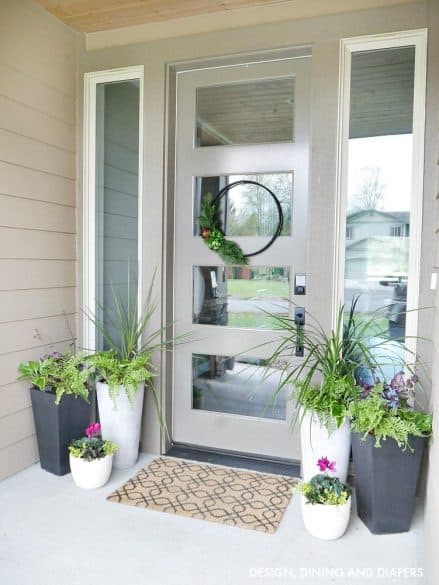 5. Build Your Own Porch Swing
What's more quintessential for a charming front porch than a porch swing? Although fun and beautiful, they can be a bit pricey. Which is why we love this DIY version from A Beautiful Mess.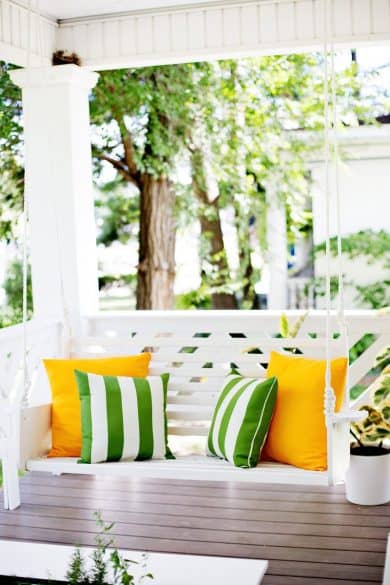 6. Paint The Porch Floor
Whether you have a wood deck porch or a concrete porch, you can really take it to the next level by painting a modern design on the floor. This modern porch from Homestead 128 was painted using a user-friendly geometric stencil.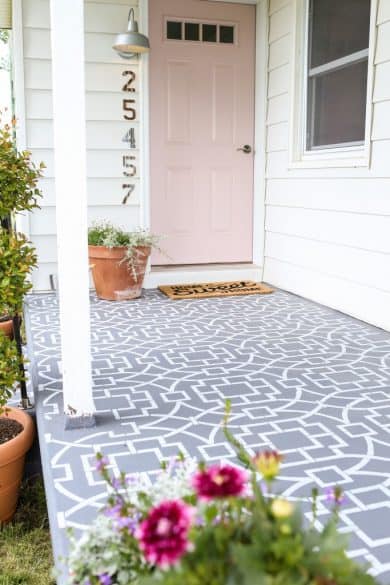 7. Make a Playful Welcome Mat
Make your guests smile with a cute and playful welcome mat. These fruity mats from The House Lars Built are perfect for Spring and Summer.