Blondies have got to be a fan favorite of almost everyone. Part cookie, part brownie, they may be the easiest dessert to make around. When it comes to being gluten free, you can still enjoy quick and easily delicious desserts. These gluten free blondies are a crowd pleaser, and no one will even know they are gluten free!
This recipe originally appeared on WrightThings.com, Melissa's blog dedicated to gluten free, dairy free, and allergy free cooking.
This post may contain affiliate links. As an Amazon Associate I earn from qualifying purchases. For more information, see our disclosure.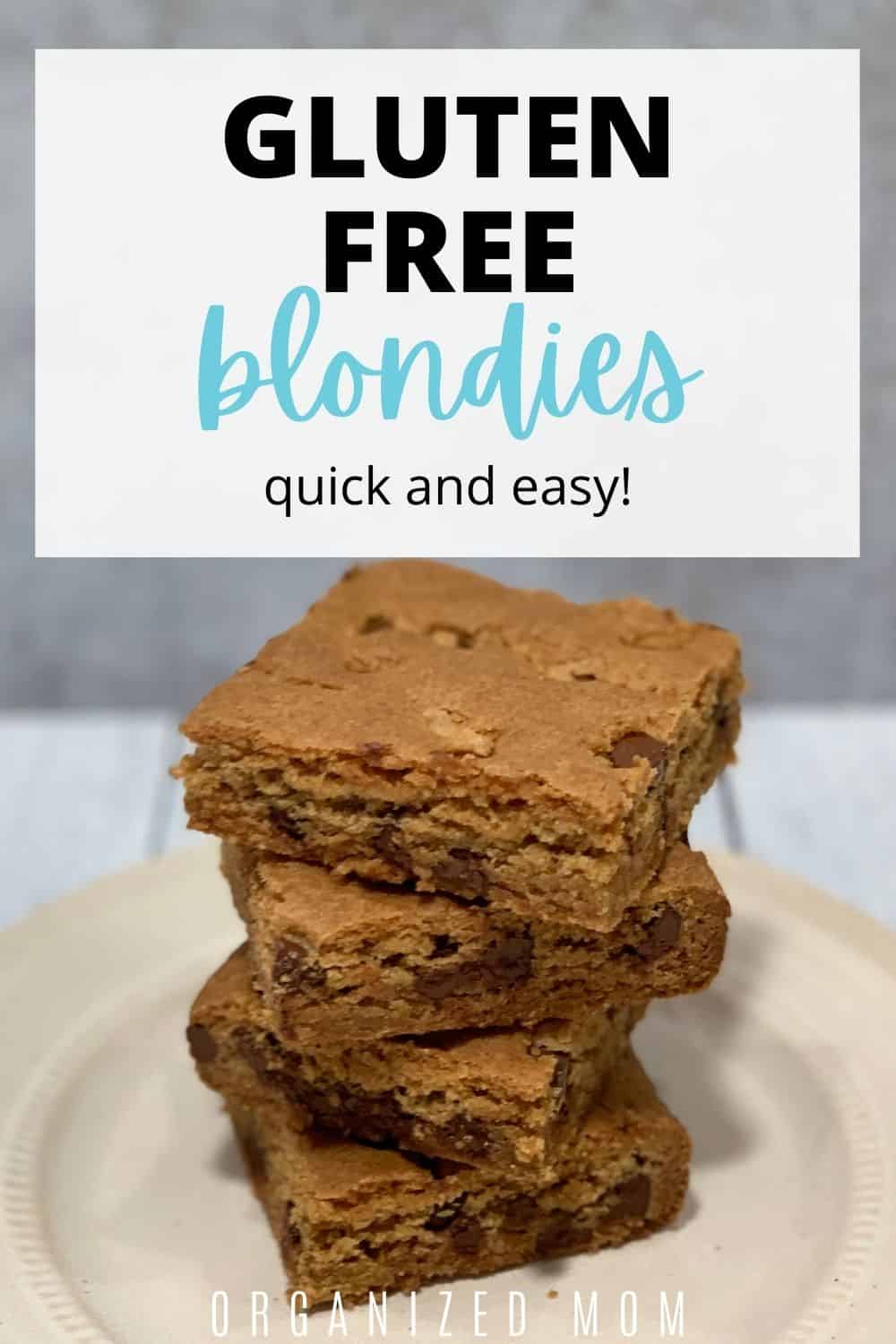 Gluten Free Blondies are a go to in our house, and we almost always have a batch on hand. They are super simple to make, and everyone loves them! We stick with the same basic recipe, but you can mix in different things to make it your own. Read on to find out why we love these gluten free blondies!
What is the difference between brownies and blondies?
First things first, if you never have had them before, you may be wondering what's the difference between blondies and brownies anyway.
This is a great question. Sometimes people get confused by blondes, because they look like a brownie, but well, blonde. Blondies are a lot like their brownie cousin, but don't have any cocoa powder in them. Think of it as a cookie in a pan that you can eat like a brownie!
How to Make Gluten Free Blondies
Gluten Free Blondies are super simple to make. I've timed myself making these from start to finish, and it only takes me about eight minutes!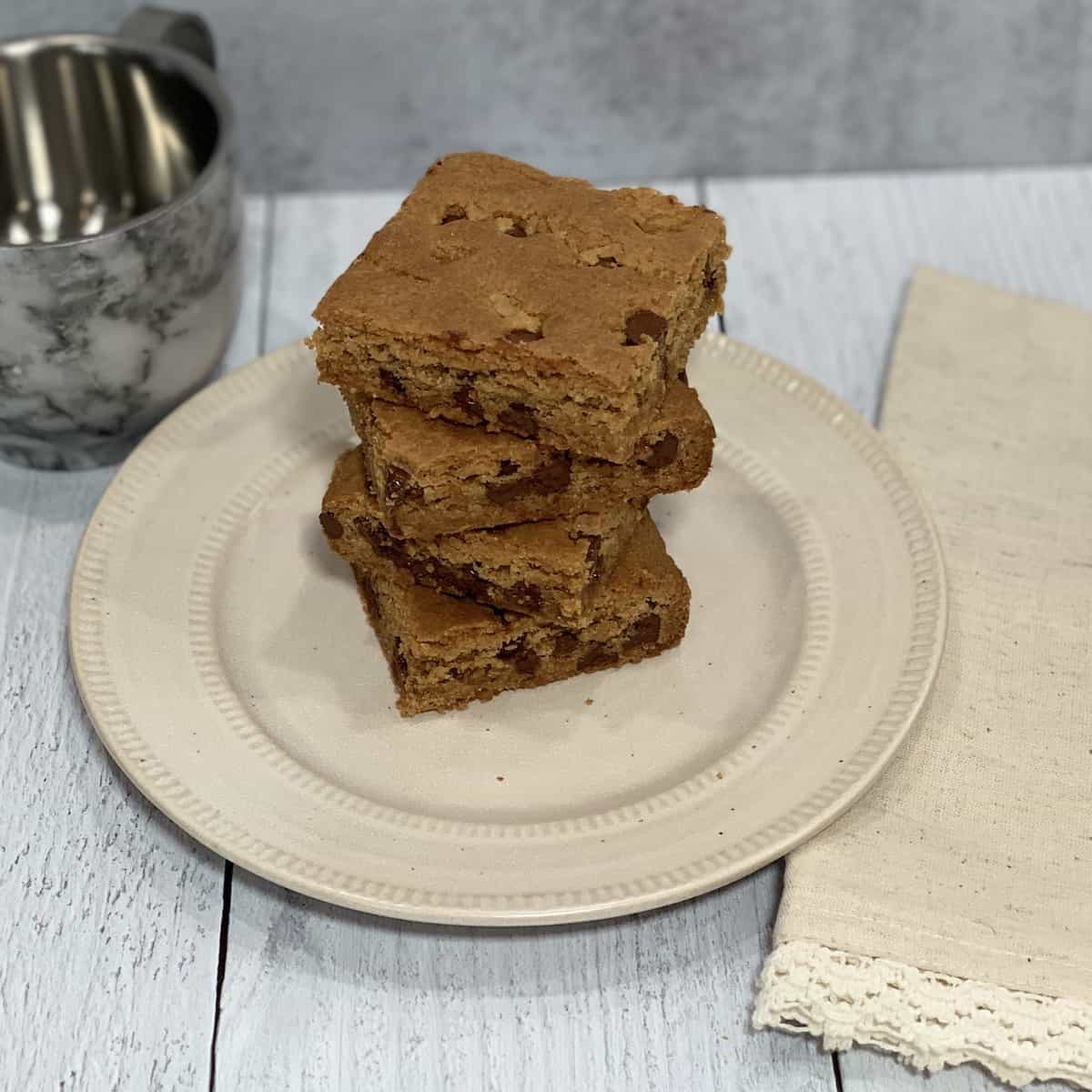 There's a few simple ingredients in Gluten Free Blondies:
Brown Sugar
Egg
Oil
Gluten Free Flour
Salt
Vanilla
That's about it! As a bonus, these blondies are not only gluten free, but also dairy free blondies.
Simply cream together your brown sugar, egg, oil, and vanilla.
Then add your salt and gluten free flour. You may need to add a bit of baking powder if it isn't already in your gluten free flour blend. Be sure to read the ingredients, because many gluten free flours already include it!
At this point, you may want to leave your blondies plain, or add in something else. We like to add echolocate chips or chocolate chunks, but the possibilities are really endless. You can chop up your favorite candy and throw it in, try white chocolate chips, caramel chips, butterscotch chips, you name it!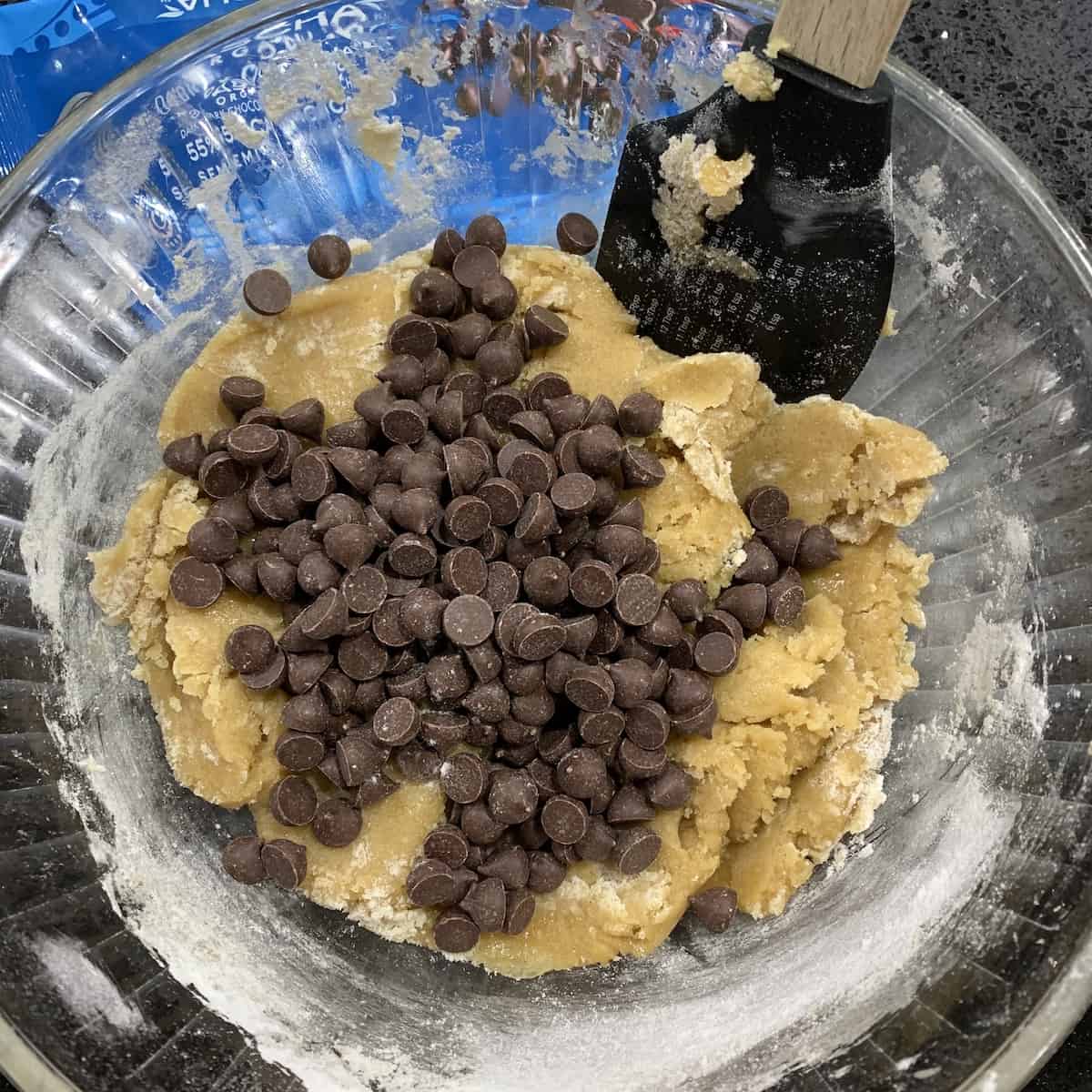 Then bake, allow to set for about ten minutes and enjoy! They won't last long, I promise! These are all the deliciousness of chocolate chip cookies, with only a fraction of the work!
Yield: 9
Gluten Free Blondies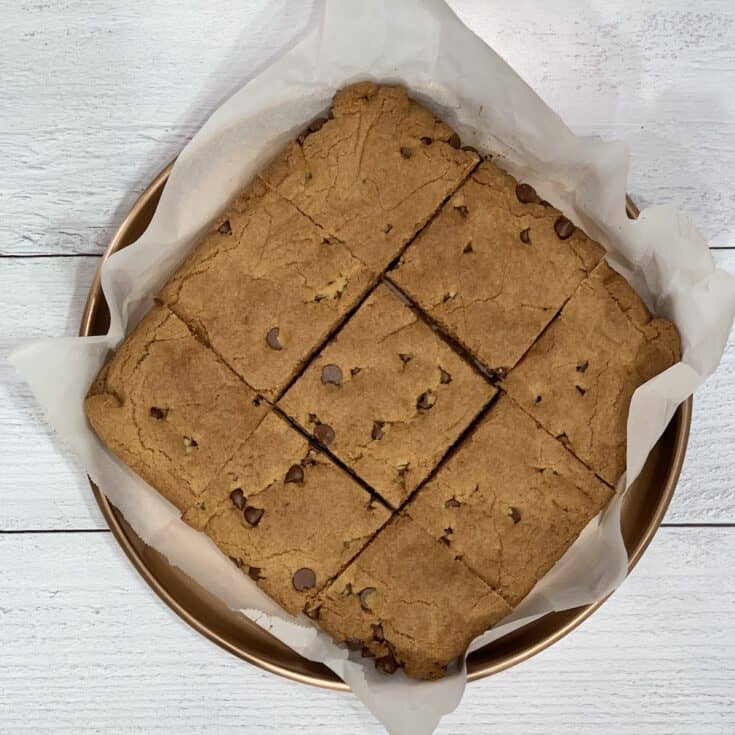 Looking for a quick treat? These gluten free blondies have all the deliciousness of a chocolate chip cookie, but only take a fraction of the effort to make.
Ingredients
1.5 Cups Gluten Free Flour
3/4 Teaspoon Baking Powder (if not in gluten free flour already)
1/4 Teaspoon Salt
1 Cup brown sugar
1 Egg
2/3 Cup Canola Oil
1 tsp Vanilla Extract
1/2 Cup Chocolate Chips or another mix in (optional)
Instructions
Preheat oven to 350F
Line a 9x9 baking pan with parchment
Mix Gluten Free Flour, salt, and baking powder in a bowl and set aside.
In a seperate bowl Add the egg, brown sugar, vanilla extract, and coconut oil to a bowl and whisk until combined.
Use a spatula to add the dry ingredients to the wet ingredients. Trust me, you don't want to whisk this! It will be very thick.
Mix by hand until well combined and flour is absorbed. It will be a firm dough, almost like a cookie dough.
Mix in 1/2 cup chocolate chips if desired. Try your favorite candy, caramel chips, or anything else you enjoy!
Spread mixture into prepared pan, pressing down it so the pan is filled.
Bake at 350 for 20 minutes or until internal temperature reaches 210F and a toothpick comes out clean.
Allow to cool, before removing parchment and blondies from pan, and cutting into 9 equal pieces.
Recommended Products
As an Amazon Associate and member of other affiliate programs, I earn from qualifying purchases.