This is a quick gluten free pizza crust that can be made on a sheet pan. There's no yeast in it, so you don't need to worry about waiting for it to rise! It's easy to make, and a crowd pleaser.
This post may contain affiliate links. As an Amazon Associate I earn from qualifying purchases. For more information, see our disclosure.
I've been gluten free long enough to know there are many myths out there that just need to be busted. One of them is the myth that you can't have quick and easy gluten free meals that are also delicious. Another is that you can't enjoy pizza any more!
This quick gluten free pizza crust just doesn't get any easier, and doesn't even need to be rolled out. Just mix your ingredients and pour the dough into the prepared sheet pan, and enjoy!
Why I love gluten free sheet pan pizza
I'm a bit of a gluten free pizza aficionado. I've been through store bought crusts and made my own many times over. I love gluten free sheet pan pizza because its easy to make.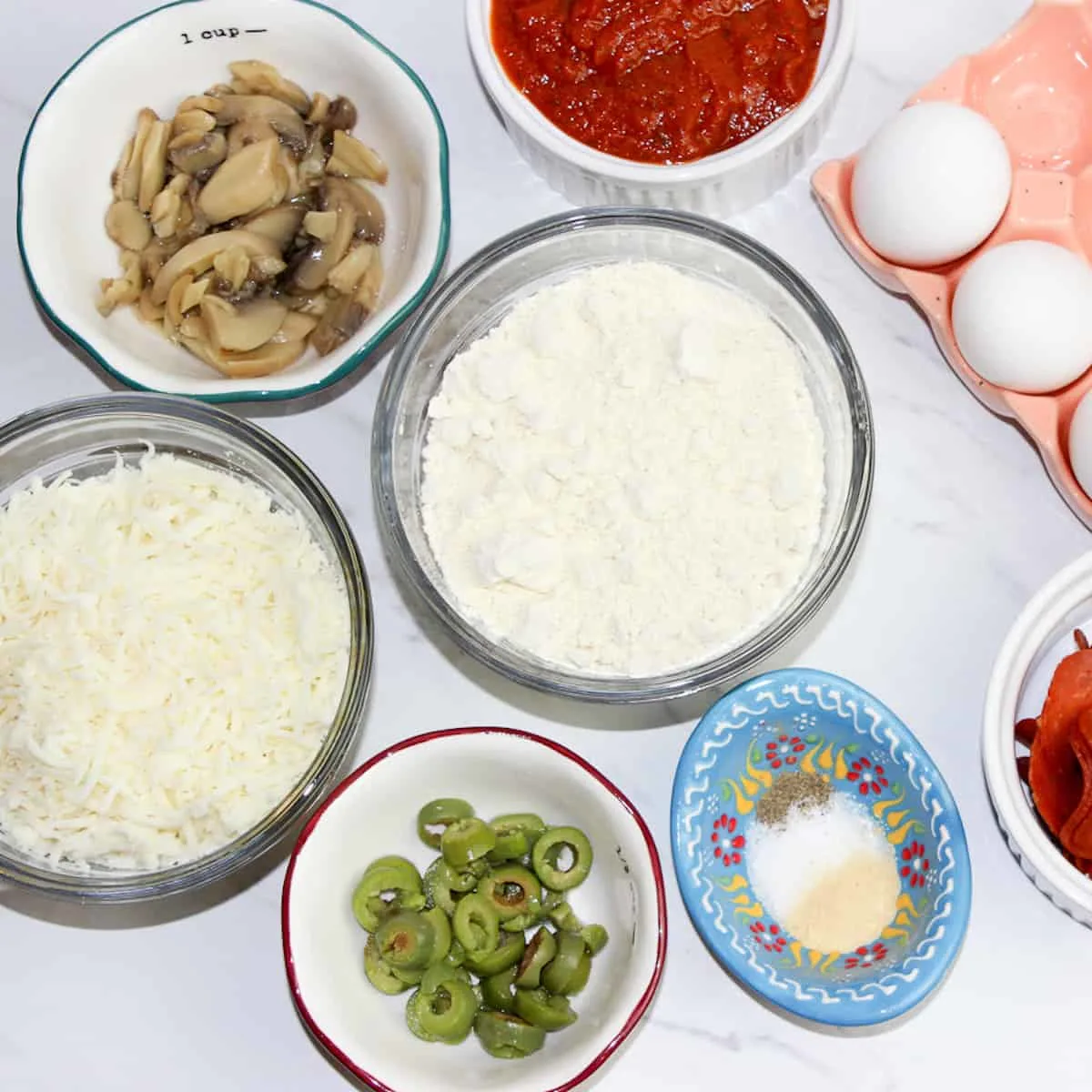 It is also super easy to divide your gluten free pizza into sections, and put different toppings on each of them, depending on what everyone likes.
This sheet pan pizza doesn't even make it to leftovers sometimes, so you may want to double the recipe to make more!
How to make quick gluten free pizza dough
There's just a few simple ingredients in this quick, gluten free pizza dough.
Gluten free flour (we like King Arhtur)
Eggs
Water
Salt
You can also add additional seasonings like dried oregano or garlic powder to this easy gluten free pizza crust, up to you! Did I mention it is quite customizable?
Just mix together the dough ingredients, and pour the batter into your baking sheet.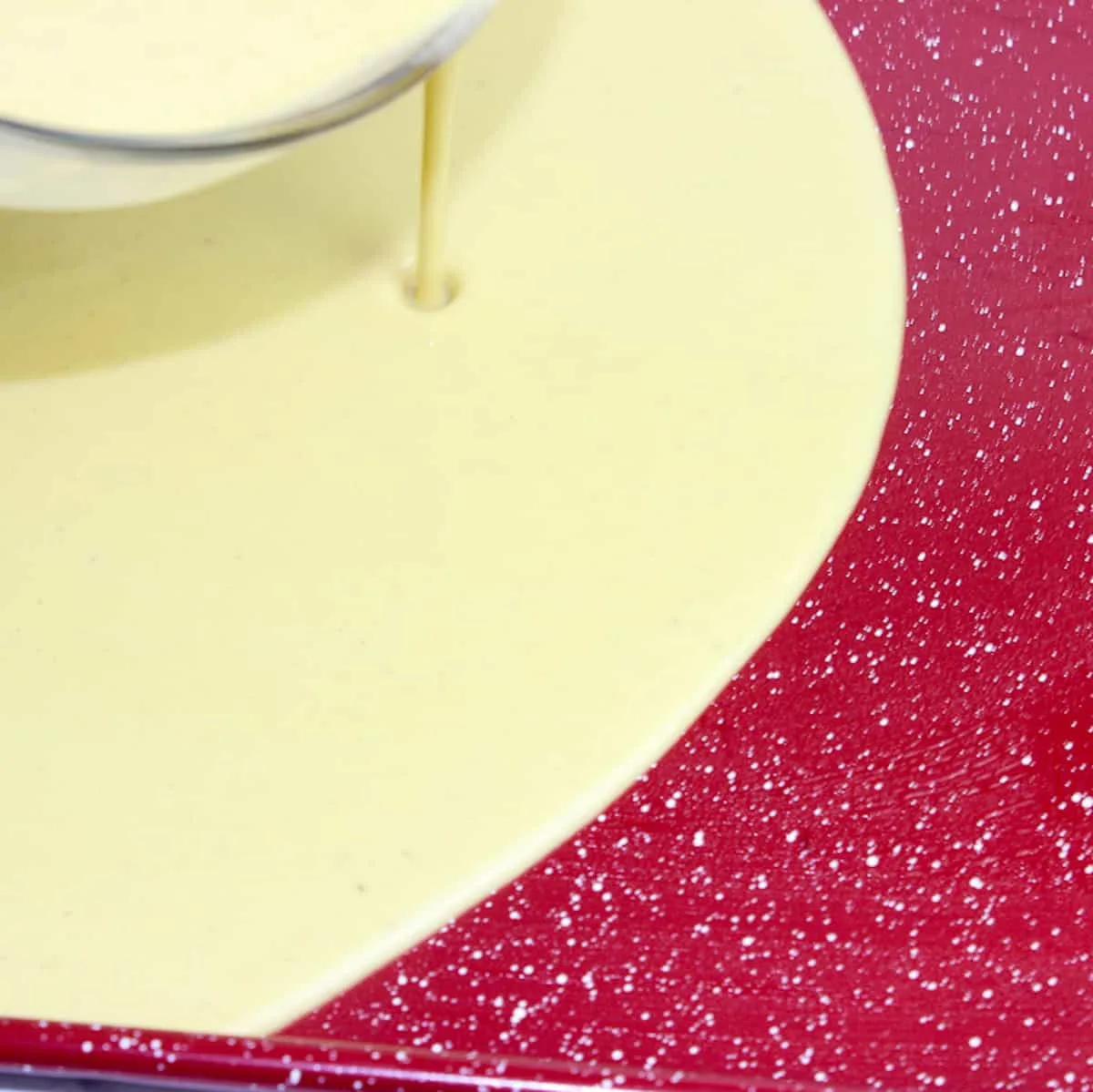 Be sure to spray it with cooking spray or wipe it down with olive oil first, and that's all there is to it!
What to put on gluten free pizza?
You can put just about anything you want on this gluten free pizza, and since we make it in a sheet pan, we have lots of real estate.
Some of our favorites are
Cheese
Pepperoni
Ground beef
Meatballs
Sausage
Olives
Onions
Peppers
Sliced tomato
Mushrooms
The possibilities really are endless.
Remember, real pizza ovens are super hot, so we need to take some liberties with our ovens at home. Preheat your oven to 425F, and if you're using any meat that isn't cooked ahead of time on your pizza, place it on the dough and bake for 20 minutes on the bottom rack of your oven.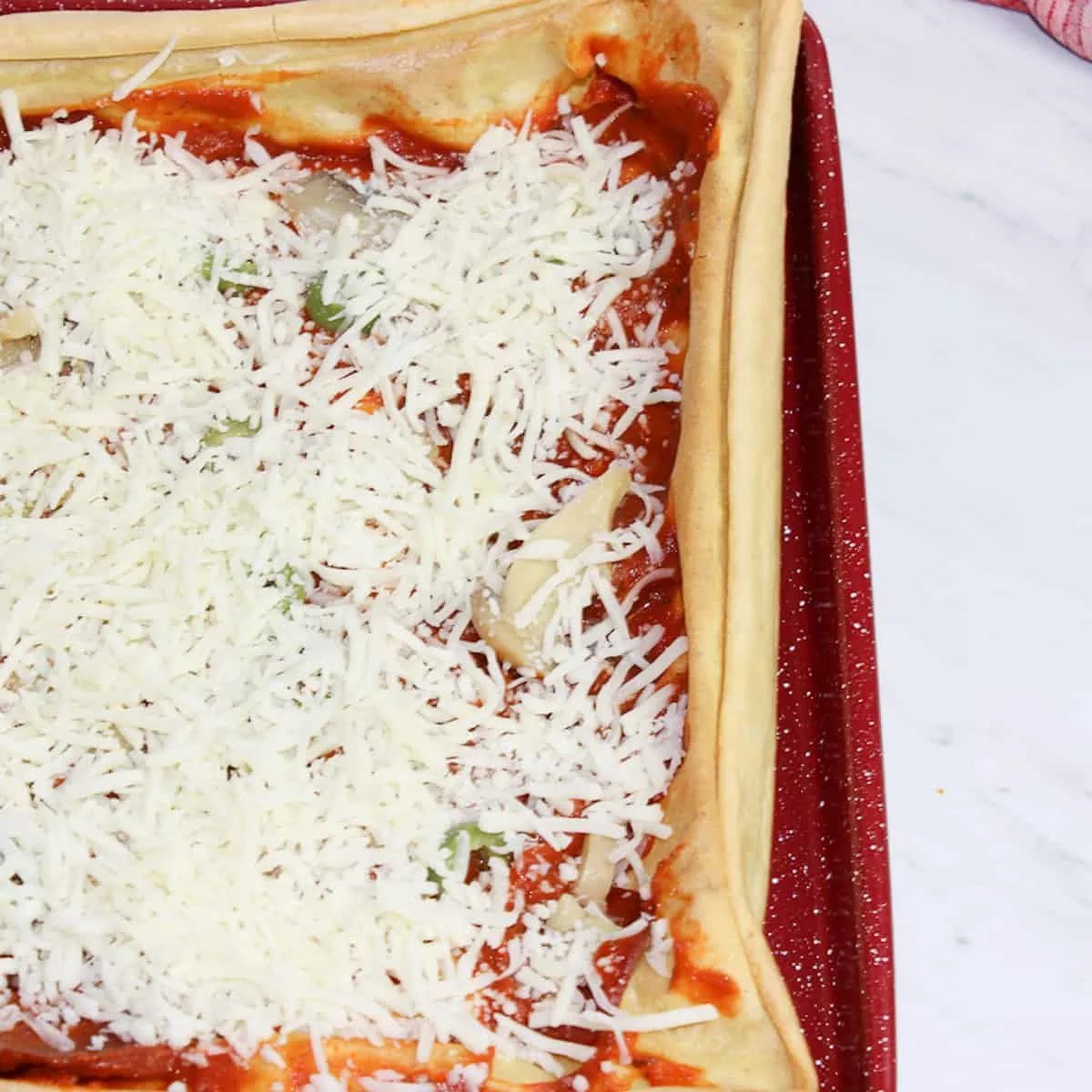 Then, put your sauce, cheese, and toppings on and move it to the top rack. Bake it for about 10 minutes, but keep a close eye on it. We want our cheese nice and bubbly!
That's it! Allow to cool, because no one wants pizza mouth, then enjoy!
This recipe makes a great, quick dinner, and is great for parties too!
Quick Gluten Free Pizza Crust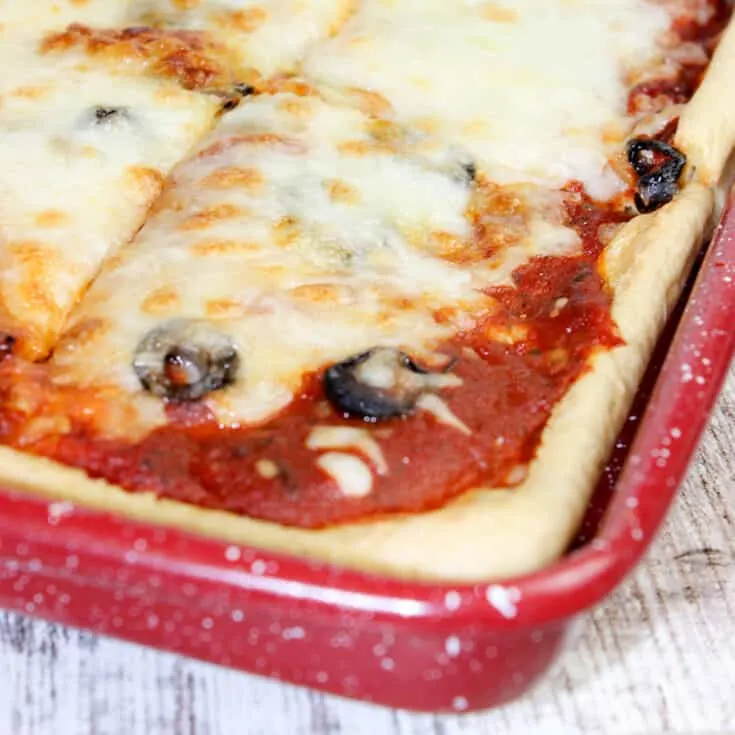 This quick gluten free pizza crust couldn't be easier with just a few simple ingredients.
Because it doesn't have yeast, there's no need to let it rise, making this a perfect last minute dinner!
Ingredients
2 cups Gluten Free Flour
2 teaspoons salt
2 teaspoons garlic powder (optional)
1 teaspoon oregano (optional)
4 eggs
2 cups water
1 Cup Pizza Sauce
1 Cup Mozerella Cheese
Toppings as desired
Instructions
Preheat your oven to 425F.
Mix flour, water, eggs, salt, garlic powder and pepper in bowl. This will be a thin gluten free batter you will pour (yes pour!) into your baking sheet.
Sprap baking sheet with cooking spray, or wipe with paper towel coated in oil.
Poor mixture into baking sheet. Top with any uncooked meats if you are using them.
Bake for 20 mins in the oven.
Add pizza sauce, toppings, and cheeze to the pizza.
Bake for 10 more minutes on the top rack of your oven, but keep a close eye on things since all ovens cook differently!
Remove from oven, and enjoy!
Notes
I said to start with 1 cup of Mozerella cheese, and 1 cup of pizza sauce, but let's face it, we all like our Pizza differently! Feel free to add as much or as little cheese and sauce as you would like. The same goes for toppings, anything goes!