There are many easy tasks that we can do to keep our home safe and our appliances running well. One of these is making sure that your dry vent is clean as to prevent any possible dryer fires. Consumer Reports says the National Fire Prevention Association estimates about 13,820 house fires are caused by dryer related issues.
To help prevent your home from becoming a statistic try out these tips:
Keep Filters Clean
This post may contain affiliate links. As an Amazon Associate I earn from qualifying purchases. For more information, see our disclosure.
One of the easiest ways to prevent a dryer fire is to keep the lint filter in your dryer clean. It is imperative that you clean it after each and every use. Cleaning the filter will also help the machine run better.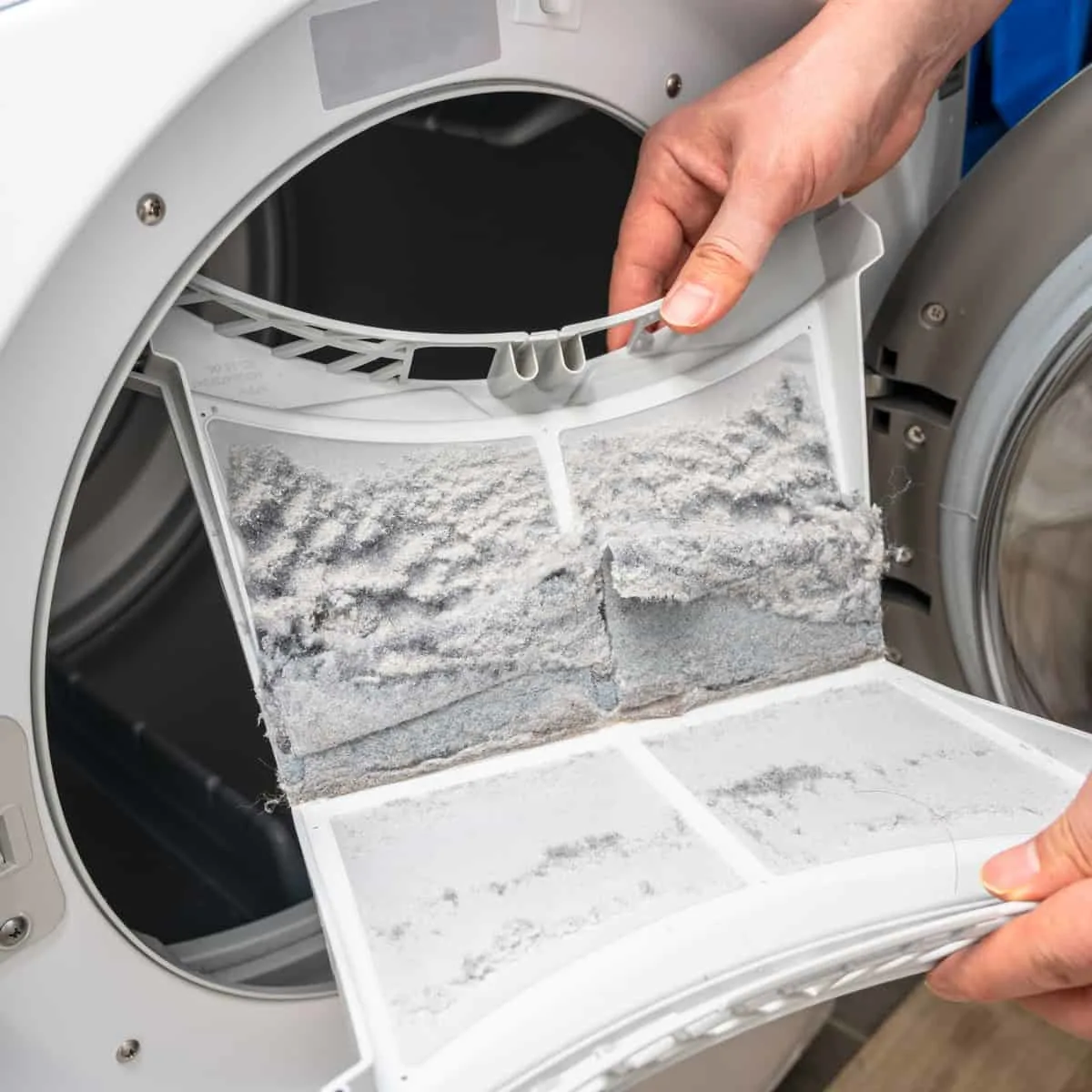 Take a clean dryer sheet and run it over the screen to collect even the tiniest amount of lint. Additionally, clean any lint that is in the part of the dryer that holds the screen. There are some gadgets that can help clear it out well such as the Lint Lizard.
Clear the Ducts
The first step in cleaning out the dryer duct is to make sure it's unplugged. If you happen to have a gas dryer, make sure the gas is turned off. Next, carefully move the dryer away from the wall so that you can access the back of it. You'll need a screwdriver to disconnect the duct from the back of it.
Once you have access to the exhaust duct, use a dryer vent brush to clean it out a bit. You can also use a vacuum to remove extra lint. You should then repeat this step on the dryer vent that is on the outside of your house. Most families will have to clean their dryer ducts about twice a year, but it is best to do it once a month if you use your dyer often.
Another easy way to do this is with a Dryer Vent Cleaning Kit such as one from the Home Depot. Also, a product called Lint Alert Safety Alarm can be installed that'll let you know if the ducts are full of lint.
Other Items to Check Out
While you have the duct disassembled, check the duct for any debris that may have gotten caught in the kinks within the duct. Also, check for holes within the walls of the duct. It may be time to replace the duct if there is a large amount of lint caught with it or it is full of holes. If the dryer vent or ducts need to be replaced check out this helpful video from Ace Hardware.
You can also call a local handyman company to come help you with all of these things if you aren't comfortable doing it yourself. Don't know where to find an expert? Sites like HomeAdvisor, Angie's List and Thumbtack are great places to start. Also, ask neighbors and friends on social media if they might know of a good person to call. With a job this important, you don't want it done improperly, so there is no shame in seeking expert help!