Have you ever wondered how long to keep documents? Or if you need to keep them at all? My husband and I recently went through our file folders and realized that more than half of what we had either didn't need to be there or was beyond our need for keeping it. But knowing which documents fall into which category can be a little confusing, so I've broken it down for you to make things easier to stay organized.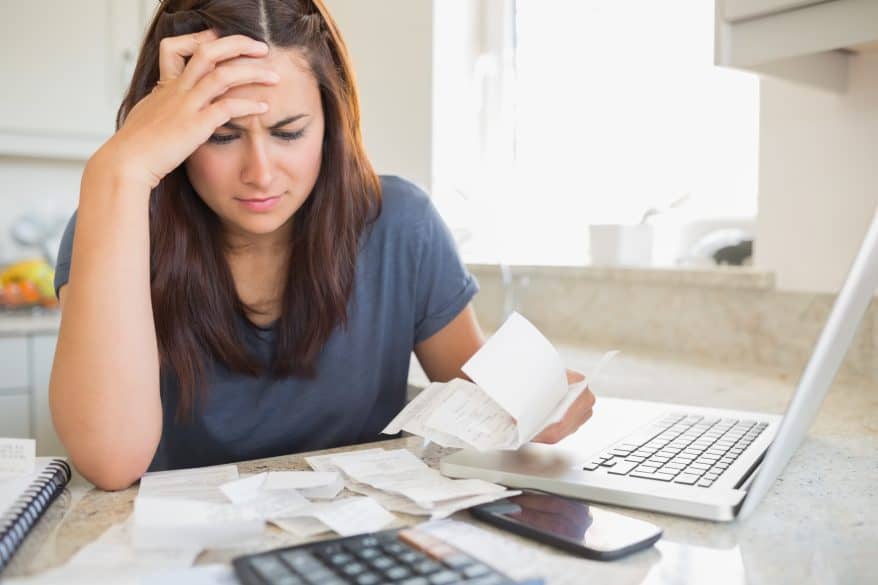 One Month
Credit Card Statements — You can shred these once you've reconciled them with your account for the month.
Utility Bills — You can shred the previous month when you receive the new/current month's bill.
One Year
Paycheck Stubs
Bank Statements (Monthly)
Quarterly Retirement Plan Statements
Proof of Home and Car Insurance — Shred old and keep new/current documents showing proof of insurance
Three Years
Seven Years
Income Tax Returns and Supporting Documents — According to Forbes.com, you can be audited up to three years after filing a return, but they can still assess any additional taxes required up to six years after filing a return. (Note: If you do not file a return for a certain year, the IRS can audit you at any time.)
Bank Statements (Yearly Summary)
Forever
Marriage Certificates
Birth Certificates
Wills
Adoption Papers
Death Certificates
Records of Paid Mortgages
Social Security Cards
Military Discharge Papers
Passports
Other
Home Improvement Documents and Other Real Estate Records — keep until you sell the home, plus seven years
Annual Retirement Plan Statements — keep until you retire
Receipts for Big Ticket Items — staple to owner's manual and keep as long as you own the item
Mortgage Statements — there is some dispute as to how long you should keep these documents, but most experts recommend keeping them indefinitely as proof of payment in case of a dispute later on.
Car Payment Statements — same as mortgage statements
Car Maintenance Records — keep these if you have certain specifications from the manufacturer for keeping your warranty valid
Immunization Records — it's recommended that you keep a copy of your own until you/your child is done with schooling and/or military service as a record of what's been given
**Keep in mind that the length of time you need to keep some of these documents may vary if you are self-employed.**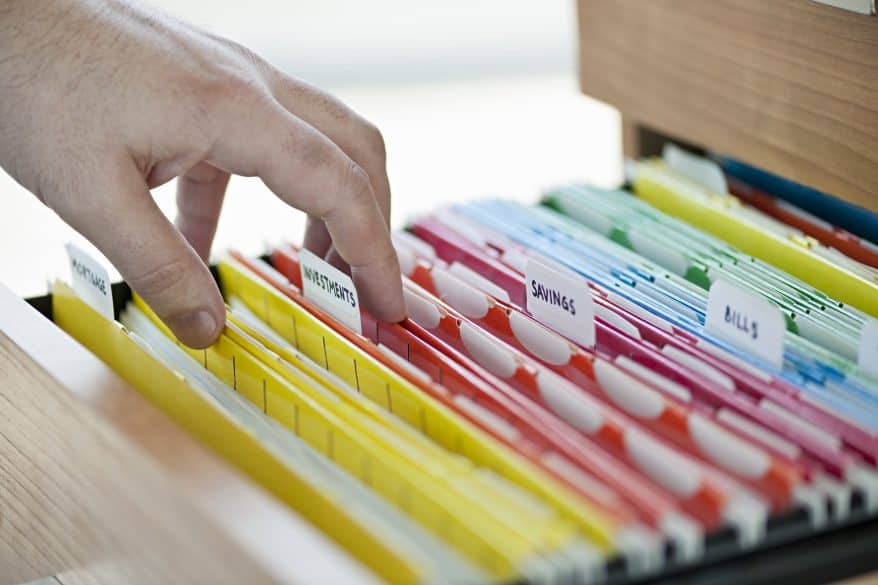 Documents You Don't Need
Junk Mail — This includes pre-approved credit card offers, fliers, pamphlets, grocery ads, catalogs and other unsolicited mail. Be aware of any personal information that may be included on these, especially credit card offers, and shred the documents to protect yourself from identity theft.
With all the mail you receive, it might be overwhelming to go through it and decide if you need to keep it. But by staying on top of your mail and not letting it pile up, you will be better able to stay organized. I recommend buying some file folders and a small filing cabinet if you don't already have one to keep all your important documents safe, organized and in one place so they are easy to find.