For those of us who live in a place where bundling up our kids in the winter is necessary, it can be quite the process whether they are just going outside to play in the snow or you are headed out to run errands.
A friend of mine, who is also a mom to five kids, shared an idea the other day for helping her kids remember what order to put their winter clothes on. I thought it was a great idea so I'm sharing it here with you! She created a simple chart with a picture of the clothing item in the order to put it on. Before kids can read, and even after they learn, using pictures is an easy way to teach and help kids remember routines, schedules, and even chores.
This post may contain affiliate links. As an Amazon Associate I earn from qualifying purchases. For more information, see our disclosure.
I've created a free printable for you to grab and hang in the area of your home where your kids put their snow gear on. You can laminate it, put it in a protective sleeve, or simply tape it to the wall.
Tips for Smart Bundling
No Coats in the Car
You may have heard the advice that you shouldn't buckle your kids in the car while wearing their winter coat.
You might say to yourself, "But walking from the house to a car and then waiting for the car to heat up can get pretty chilly." And this definitely true. So why is wearing a coat in the car such a big deal? There are two main reasons. The first is to prevent overheating once you are in the car. Second, is to make sure the seat belt/harness is tight enough to protect you and your child(ren) in the case of an accident.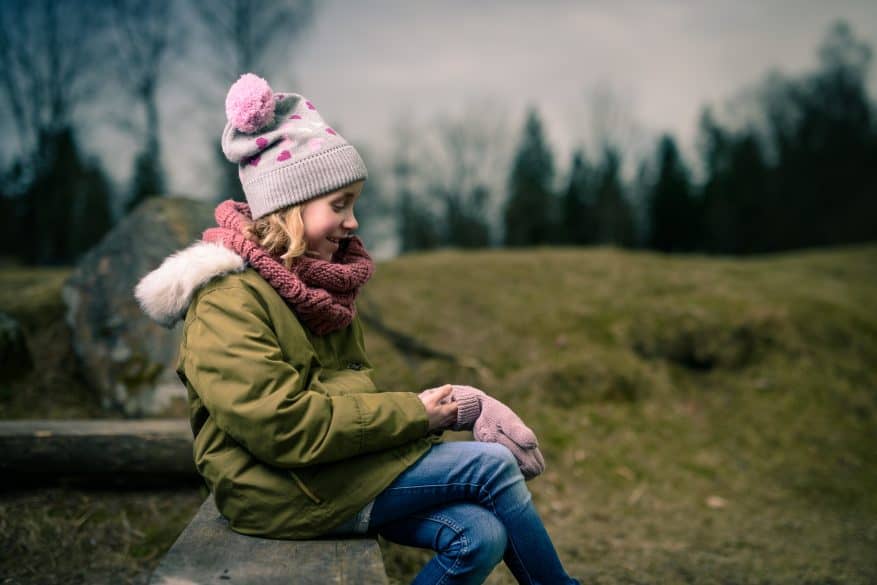 A good rule is not to put anything thicker than a sweatshirt on under the harness of the car seat. If you're not sure if what they are wearing is okay, you can do a simple check by having them put their coat on and then buckle up. Next tighten the harness as tight as you can get it, then unbuckle it, have your child remove their coat and buckle them back up without adjusting the harness. If you are able to pinch the harness between your thumb and forefinger at this point, the coat is too bulky to be worn when buckled up.
This video does a great job showing this winter coat fit test I described above.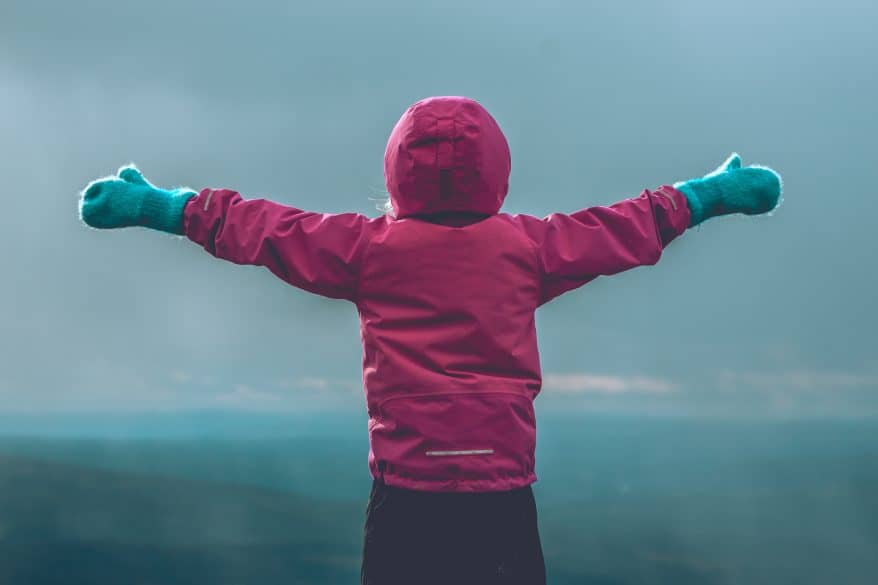 How To Layer
When it's cold outside, our first reaction is to bundle up as much as possible, which usually means layers. But we have to be careful about how many layers we, or our kids, wear depending on the conditions. For example, if going sledding or skiing, you know that there will be a good amount of physical activity. This means that you/your kids will be sweating. When we sweat and it's cold outside, it can actually do more harm than good. It decreases our body temperature, which in turn causes our bodies to have to work harder to keep us warm, using a lot of energy. So in times when you know your child is going to be more active use fewer layers.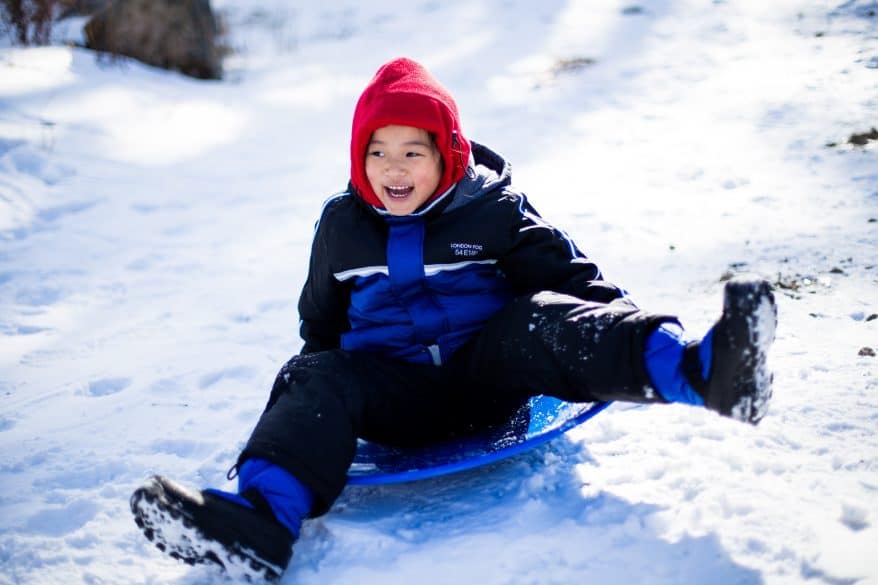 A good rule to follow is to make sure that layers can be easily removed to prevent overheating. Then they can be put back on if they get cold.