IKEA is great for a lot of things – five dollar meatballs, one hour of free childcare, and yes – affordable furniture. The only problem is, sometimes when you buy something at IKEA, it just screams IKEA. Everyone knows where you bought it and that it's cheap. But, there are a few Ikea must-haves that won't look like you bought them at Ikea.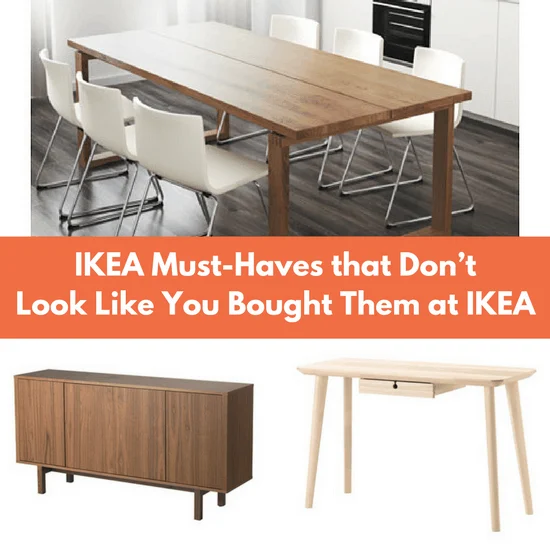 This post may contain affiliate links. As an Amazon Associate I earn from qualifying purchases. For more information, see our disclosure.
However, there are a few IKEA pieces that stand the test of time. They are classic, versatile, and chic. Styled correctly, these items will look much more expensive than they actually are. Here are our favorite must have pieces that don't look like they're from IKEA.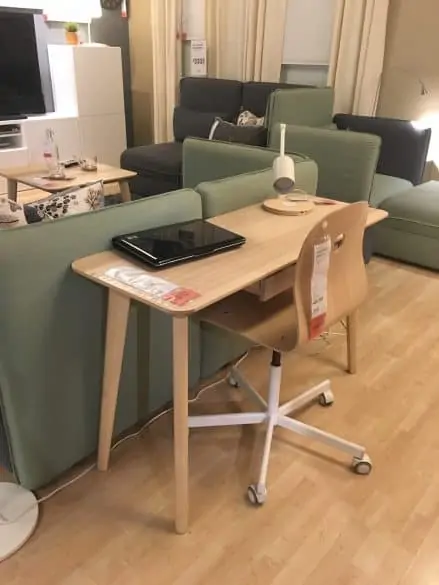 1. LISABO Desk
The LISABO desk is the perfect little mid-century style desk to tuck into any corner. Its slender legs and light wood finish gives it a sleek and airy look, while still being sturdy. Hang some wall shelves above it, add a gold desk lamp and a potted succulent, and no one will know you only spent $120 on what looks like a handcrafted piece.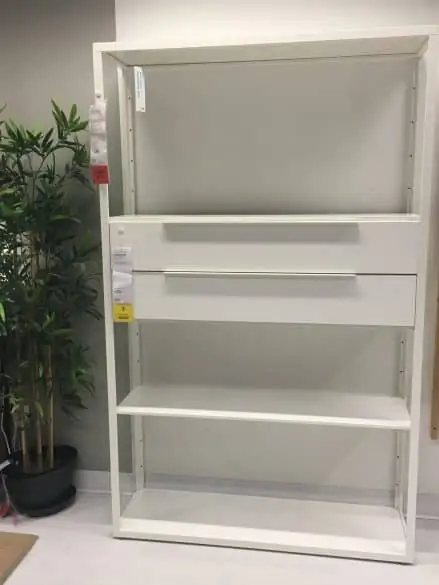 2. FJÄLKINGE Shelving Unit
This shelving unit is one of the most versatile items at IKEA. Available with or without the drawers, the FJÄLKINGE is made of durable steel. Use it for books and décor in the living room, toys in a child's bedroom, or office supplies in your work space. This shelf makes anything look good.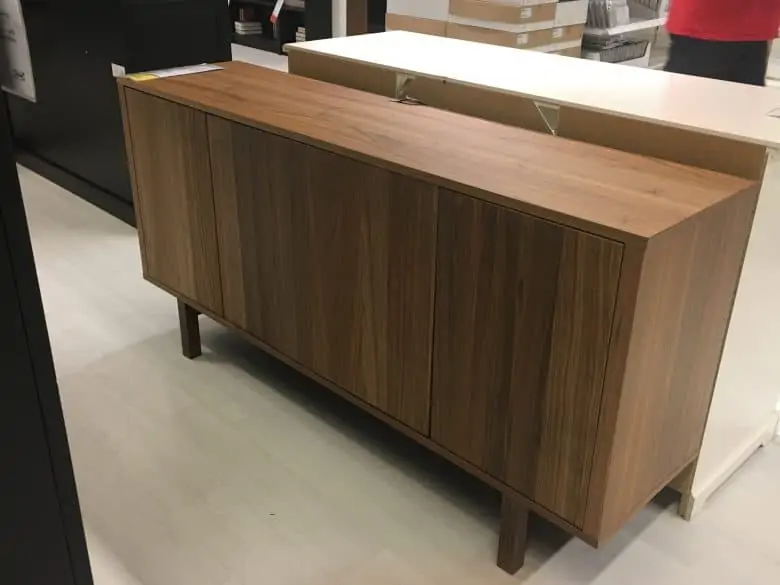 3. STOCKHOLM Sideboard
One of the higher end lines at IKEA is the STOCKHOLM line. Every piece in this collection is chic. The STOCKHOLM sideboard has a warm walnut finish and push-open doors for a sleek look, no handles needed. It would look beautiful in a dining room, the entry way, or used as a TV stand.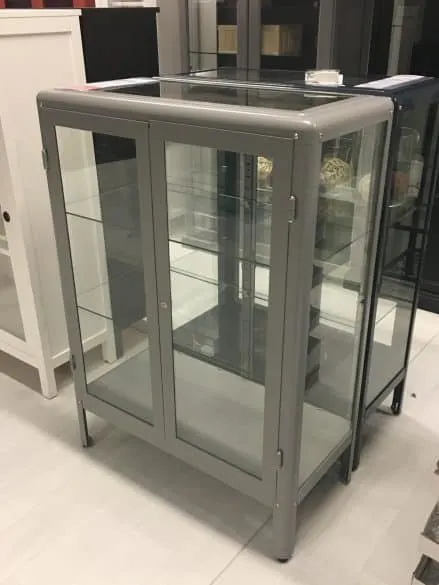 4. FABRIKÖR Cabinet
The FABRIKOR cabinet looks like a vintage pharmacy cabinet found at a trendy flea market. In actuality, it's under $200 and available both gray and blue at IKEA! Made with steel and glass, this piece is a show stopper. Use it to display soaps and other toiletries in the bathroom. Or keep it in the dining room holding your collection of pretty party supplies. Anywhere you put it, you're going to love it.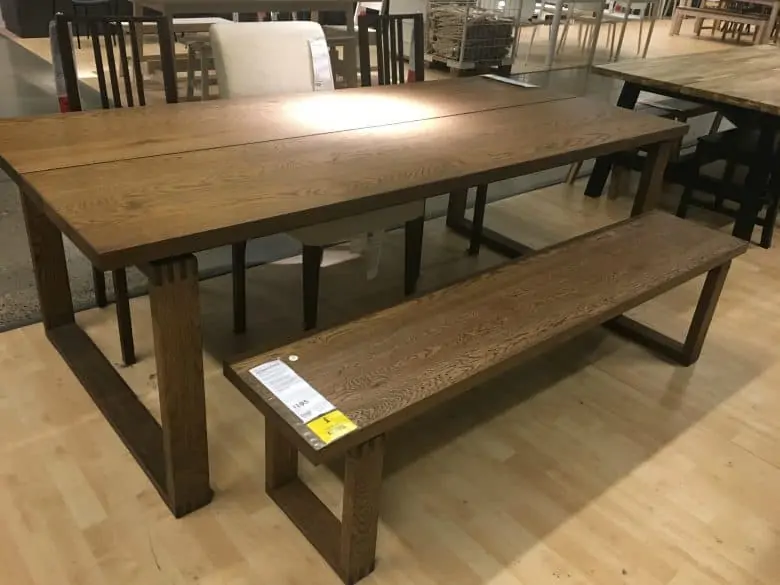 5. MÖRBYLÅNGA Table

Although IKEA may be known for cheap veneer that falls apart after a few years, that's not the case with this gorgeous and modern table. The top of the MÖRBYLÅNGA table is made out of solid wood, making every table unique with varying grain pattern. The clean U-shaped legs are a nice detail. And although this table is pricier than a standard IKEA piece, at over seven feet long it still has great value.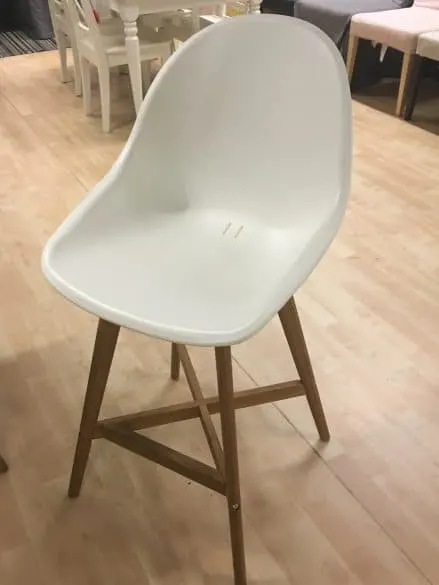 6. FANBYN Bar stool
Ready to fool your guests into thinking you shop at Design Within Reach? Pick up a FANBYN bar stool and they'll be none the wiser. The modern molded plastic seat and midcentury legs make it look like a Herman Miller classic. Don't worry, we won't tell.
For some other great Ikea pieces to help you organize your home click here.