Mason jars are cute, affordable, and versatile – making them the perfect containers for organization. Not only do they get the job done, they add a certain farmhouse charm to all your organizing projects.
You can leave them as-is, or paint them to add color. Mount jars on a board to create wall storage, or simply place them on a shelf or in a drawer. Different size jars can be fitted for your storage needs, both large and small. Come to think of it, is there anything a mason jar can't do?
This post may contain affiliate links. As an Amazon Associate I earn from qualifying purchases. For more information, see our disclosure.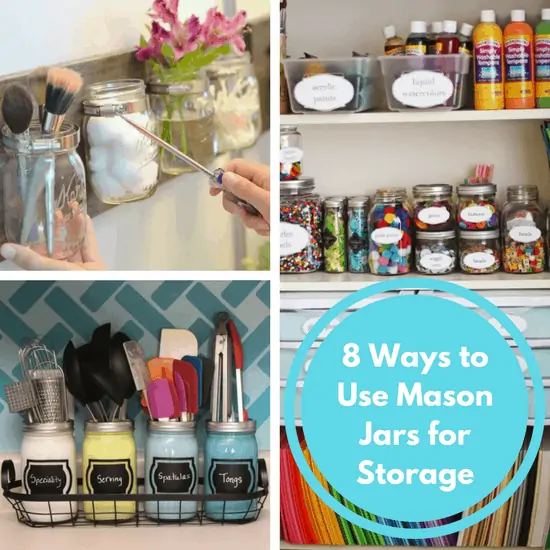 Here are some of our favorite ways to use mason jars for storage and organization.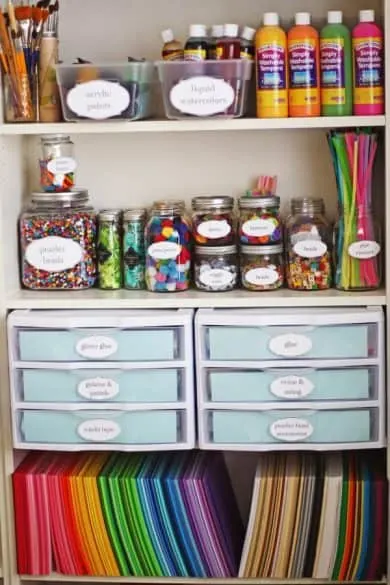 Craft Storage
Craft supplies like pom-pom balls, beads, buttons, and stickers all have one thing in common – they make a mess. So corral the chaos with mason jars. They are perfect for storing tiny items. And is there anything prettier than jars of colorful art supplies lined up in a row? Source: Olabelhe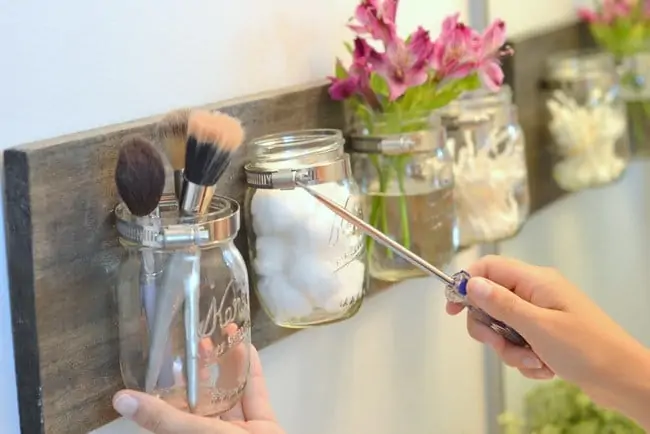 Bathroom Toiletries
Mount jars to a piece of wood using hose clamps (found in the plumbing section of any hardware store) and voila! Wall storage. This is a great solution for storing toiletries in a small bathroom because it doesn't take up any precious counter space. Try using it for cotton balls, Q-tips, makeup brushes, or toothbrushes. Source: The DIY Playbook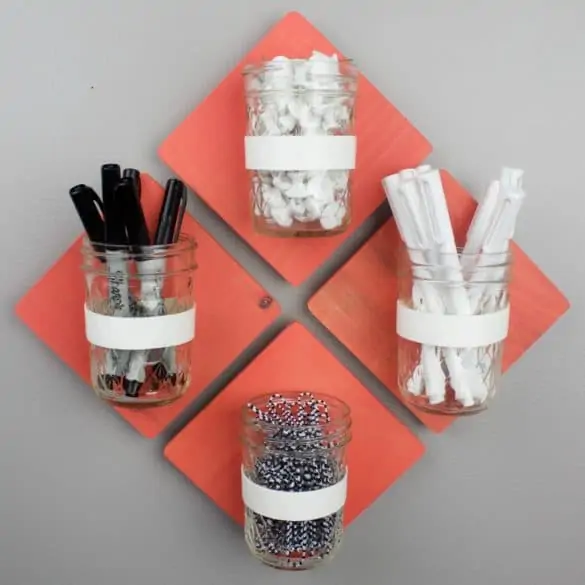 Office Supplies
Although mason jars carry a certain rustic connotation – they can be modern too! Look for blank jars without a brand label, and mount them using faux leather strips for a cleaner look. Try painting the wood a bright color to add even more modern flair. Source: A Little Craft in Your Day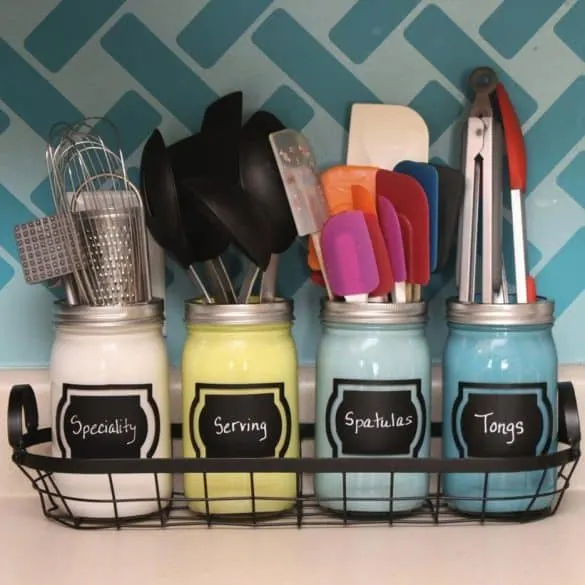 Kitchen Utensils
Add some colorful style to your kitchen counters with these mason jar utensil holders. They're made by painting the interior of the jars and attaching a chalkboard style label. Source: ForRent.com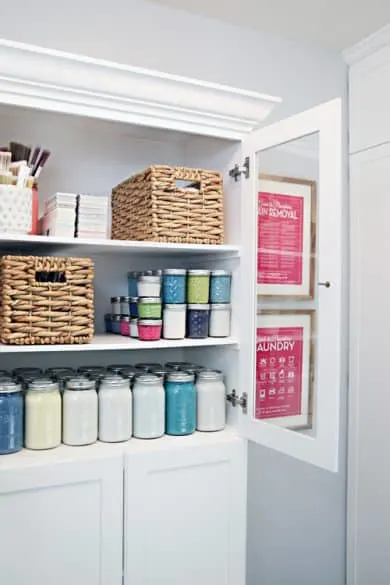 Extra Paint
Have a pile of paint samples and leftover paint from your latest project? Organize your collection of paint with mason jars. They'll keep the paint sealed and fresh, and make it easier to find the color you're searching for. For extra organization points, add a label to the top of each jar with the brand name and color name of each paint. Source: I Heart Organizing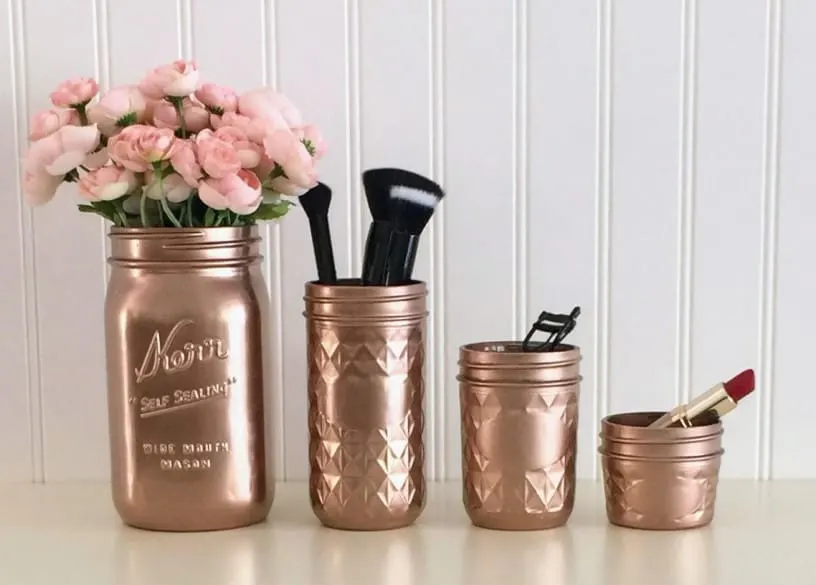 Makeup Brushes
For a touch of glam – paint jars copper or rose gold. Now they're perfect for storing all your beauty tools – so chic! Source: Sunday Bowtique Etsy Shop
Spices and Pantry Items
Transform your pantry shelves and spice storage with mason jars. Everything will look oh-so-tidy, you actually might not dread those four stressful words, "What's for dinner mom?" Source: 86 Lemons (pantry shelves), Dwellings By Devore (spices)