Last night at dinner I spent over twenty minutes listening to my six and three year old aggressively debating which was the better movie: Barbie Fashion Fairytale or Barbie Princess Charm School.
Someone please help me now.
This post may contain affiliate links. As an Amazon Associate I earn from qualifying purchases. For more information, see our disclosure.
After banning the word Barbie from the table, the two set out to discuss which was the better pet, dogs or cats. Then they proceeded to eat their dinner like dogs and cats.
This is my life friends.
I recognize I can't control everything in my child's life, but if I don't get some sanity at dinner time I will lose my mind.
Again.
(I am pretty sure I have lost it several times before.)
Enter: Family Conversation Questions.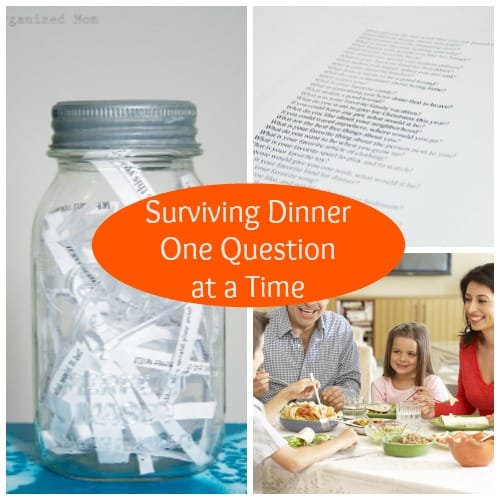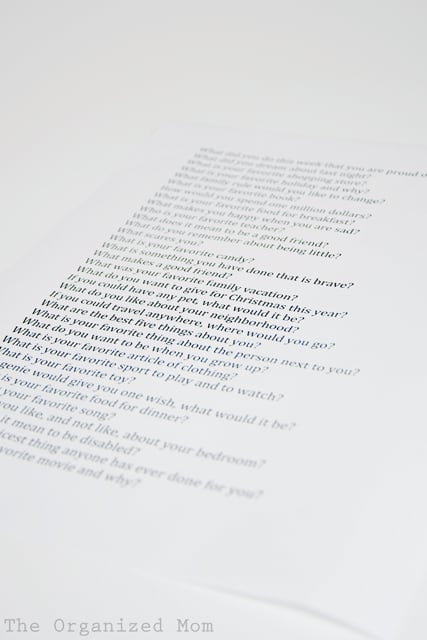 This is by far the easiest way to bring a little organized conversation to dinner time. I typed up a list of questions that I felt applied to my kids whom range from three to thirteen. If you want to print out my list for yourself, you can download a PDF file here. It would be easy to type up your own as well.
I next cut up each question into strips and threw them in a jar.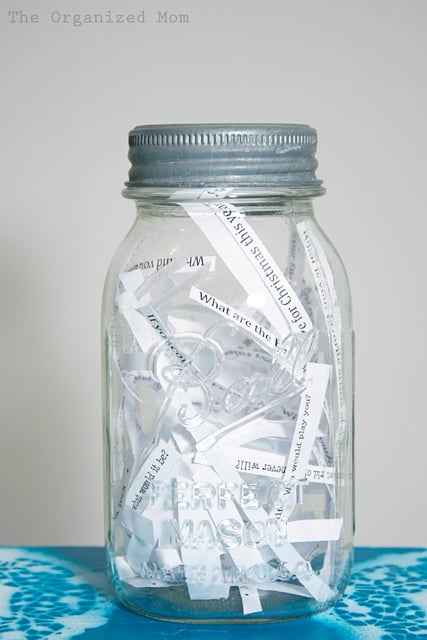 You don't have to use a pretty jar. Use a tupperware. Throw them in a drawer. Anything to prevent you from throwing all the Barbie DVD's in the backyard and then have huge remorse when it snows the next day.
Sometimes parents throw tantrums too, you know.
Give the idea a try friends. I told my kids we would draw one a night, but have had so much fun with it all four kids now take a turn at dinnertime. You can do this with teens, or keep the questions simple for little ones, like "What is your favorite color?" or "Why is mom so much cooler than Dad?"
You get it.
I also encouraged my kids to write their own and throw them in the jar if they would like to. Here's what my six year old wrote, begging me not to look, and then stuffed it in our jar: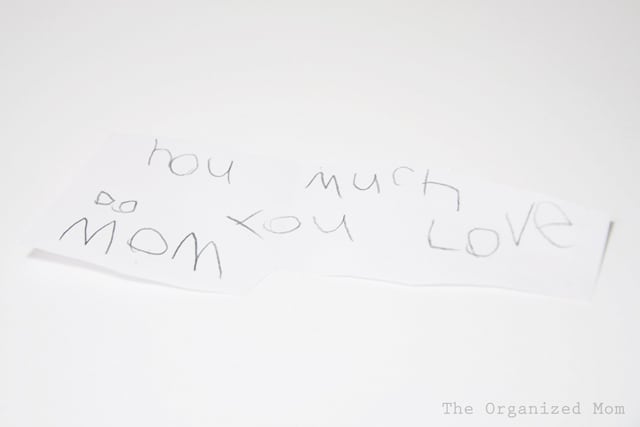 Oh, my melting heart. Now I have to run to Target and buy all new Barbie DVD's.