What could be better than a chocolate milkshake on a hot summer day? A good recipe for chocolate milk shakes will have you covered with many different flavors and ingredients. This guide covers everything from the basics of making a chocolate milkshake, to the more advanced recipes that use candy bars and other unusual ingredients.
The origin of the chocolate milkshake dates back to 1885 when the word milkshake first appeared in print. Milkshakes back then were definitely different from todays. Today a milkshake usually includes chocolate and ice cream. Back then it included whiskey and eggs and was more like egg nog than what we know now.
This post may contain affiliate links. As an Amazon Associate I earn from qualifying purchases. For more information, see our disclosure.
Today's chocolate milkshakes come in a wide variety of types and flavors. When it comes to making a chocolate milkshake, the process is generally the same.
How do you make a chocolate milkshake from scratch?
Making a chocolate milkshake from scratch is easy and delicious. It's the perfect treat on hot days or after dinner!
You'll need a few simple ingredients:
Here's where things can get as crazy as you like! Some people like their milkshakes with milk, ice and chocolate sauce, while others insist a chocolate milkshake must have ice cream in it.
Milk
Ice cream or Ice
Some form of chocolate.
That's all there is to it! Another essential for the prefect chocolate milkshake is a blender. You can use a regular blender, an immersion blender, or even a food processor in a pinch. It really is hard to make the perfect milkshake without some help!
Making a chocolate milkshake recipe without syrup
To make a chocolate milkshake without syrup you can use chocolate ice cream, cocoa powder, chocolate bars, or chocolate chips.
You can use chocolate ice cream as your base to get a nice subtle chocolatey flavor. This is a really classic way to make a chocolate milkshake
Chocolate Milkshake with chocolate bars
Chocolate candy bars and chocolate chips and chunks can also be added to your milkshake to make it chocolatey! Solid chocolate bars like Hershey's are always great, and so are things like Twix and Snickers.
Chocolate milkshake with cocoa powder
Using cocoa powder is a great way to make a chocolate milkshake without adding the additional sugar that chocolate syrup or candy bars have. Depending on how you like the consistency of your milk shake, you may have to add a little bit more milk to account for the dryness of the cocoa powder.
Making a thick chocolate milkshake recipe
Looking for an extra thick chocolate milkshake? You can make any chocolate milkshake into a thick chocolate milkshake.
The key here is to add less milk than the recipe calls for. Add the milk slowly to your blender, blending in between additions for the perfect thickness.
Chocolate Milkshake Day is September 12th
Did you know Chocolate Milkshake day is September 12th? Check out these amazing chocolate milkshake recipes to help you celebrate one of the most delicious days of the year.
Awesome Chocolate Milkshake Recipes
Now, we've found our favorite chocolate milkshake recipes around. There is something for everyone on this list.
Hershey's
For your first chocolate milkshake recipe let's start by keeping it simple. This Hershey's chocolate milkshake has only 3 ingredients. You'll need 1/4 c. Hershey's chocolate syrup, 2 cups vanilla (or chocolate) ice cream, and 1/2 c. milk. Combine all the ingredients together in a blender and blend until smooth. BOOM! Chocolate milkshake!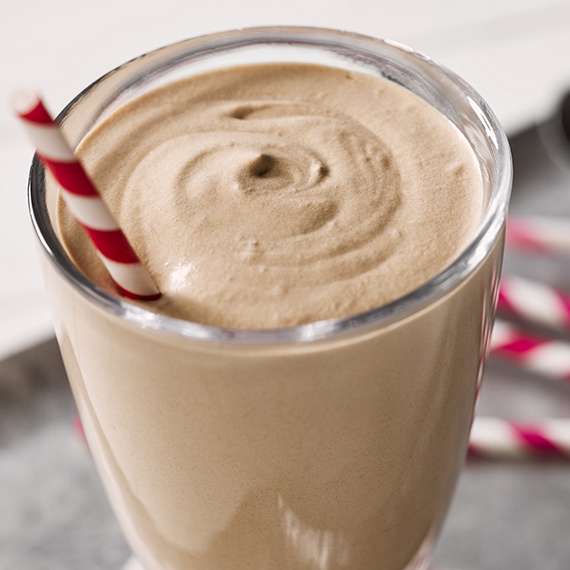 Breakfast Chocolate Milkshake
If you want to celebrate chocolate milkshake day in the morning then this breakfast shake is for you. To breakfast it up this shake has spinach, frozen strawberries, and frozen bananas. Your chocolate kick comes in the form of cocoa powder. So no guilt with this milkshake and having your chocolate first thing in the morning.
County Fair Chocolate Milkshake
This recipe only has 2 ingredients! The vanilla ice cream is still there (3 scoops). Next comes the milk but this time use chocolate milk. This eliminates the need for the chocolate syrup. Unless you want to go SUPER chocolatey and then you can also use chocolate ice cream. Once again you combine the ice cream and milk in a blender until smooth and you have yourself a milkshake.
Lactose Free
Have no fear my dairy-free friends there is a milkshake for you too. This recipe from Island Picnic starts with a whole frozen banana (cut into slices). Toss it into the blender with 1/2 cup non-dairy milk (almond, coconut, etc.). Last but definitely not least you need some chocolate. Add 2 tablespoons of chocolate syrup (like Hershey's). Blend it all together and you've got yourself a dairy-free chocolate milkshake to celebrate with.
Protein Packed Chocolate Milkshake
This milkshake may be closer to just a plain old shake but for those of you who want some protein in your treat this shake is for you. Your chocolate flavor for this shake will come from cocoa powder as well as a chocolate protein powder. Add some frozen banana, almond milk, vanilla, and a tasty nut butter and you have yourself a healthy shake for September 12. For the full recipe go to Chelsea's Messy Apron.
Fast Food Chocolate Milkshakes
If grabbing your chocolate milkshake from a restraunt is more your speed then you are in luck. Eatthis.com has taste tested shakes from a variety of fast food chains and has rated them to help you decide which shake to try on the big day.
Take advantage of a day to eat a sweet treat. Whether you make your own, go lactose free, or grab it at a drive thru. Indulging in a chocolate milkshake on September 12 is a must. It's yummy chocolate milkshake time!