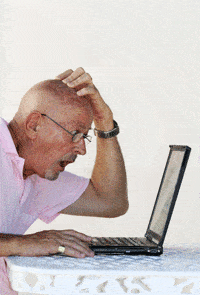 There was once a show on TV that I LOVED! It was called Tru Calling, and was fabulous. It only lasted about a season and a half because the network never even gave it a chance. They put it on at the same time as the last season of Friends! How could ANYTHING survive in that time slot? You should really check out the DVD's of it some time though. It's a great show. Anyway, they had an episode about ID Theft once, and it taught me a little bit about how ID Thief's work. One thing the ID Thief did was take a picture of Tru's credit card right when she took it out with her cell phone to get the number. It made me think about how happy I am that you can NOT read the numbers on my debit card even if you have the card right up to your face! Here are some steps to keep you safe from the ID Thieves.
Buy a Shredder – Anything you are throwing away that has account or personal information should be shredded first.
This post may contain affiliate links. As an Amazon Associate I earn from qualifying purchases. For more information, see our disclosure.
Check Your Credit – You can get a free credit report every year from www.annualcreditreport.com check this for any accounts that you did not open yourself.
Mail Bills from Post Office – Place your outgoing mail in a secure mailbox, not in front of your house.
Opt Out – Reduce the amount of new credit card offers coming in by opting out at 888-567-8688.
Watch for Phishing – Any company that asks for any account number, or social security number either via phone or email is a scam! Don't fall for it. If it seems legit, ask them if there is a number you can call them back at, and check the number against the number they have published on their official website. Also NEVER click on a link from your email! Open a new browser window and type the web address of the official website in for yourself. For example, never click on www.paypal.com in an email, type www.paypal.com in the browser yourself!
Don't Bring it – Leave your social security and PIN numbers in your head, and not in your wallet!
Read Your Statements – Make sure you check your bank statements and credit card statements every month for fraudulent activity.
Here is a GREAT website that can help more with tips, and with what to do if it has already happened to you! https://www.idtheftexposed.com/
Stand up for yourself …. AND your hard earned CASH!