The Kentucky Derby is one of the most exciting events in the world. It's a day where people come together to celebrate their love for horse racing, fashion and food with friends and family.
There are so many traditions that make up the Kentucky Derby experience- from how you dress, to what you eat while watching the race. In this blog post we have compiled all our favorite tips on how to celebrate this iconic event!
This post may contain affiliate links. As an Amazon Associate I earn from qualifying purchases. For more information, see our disclosure.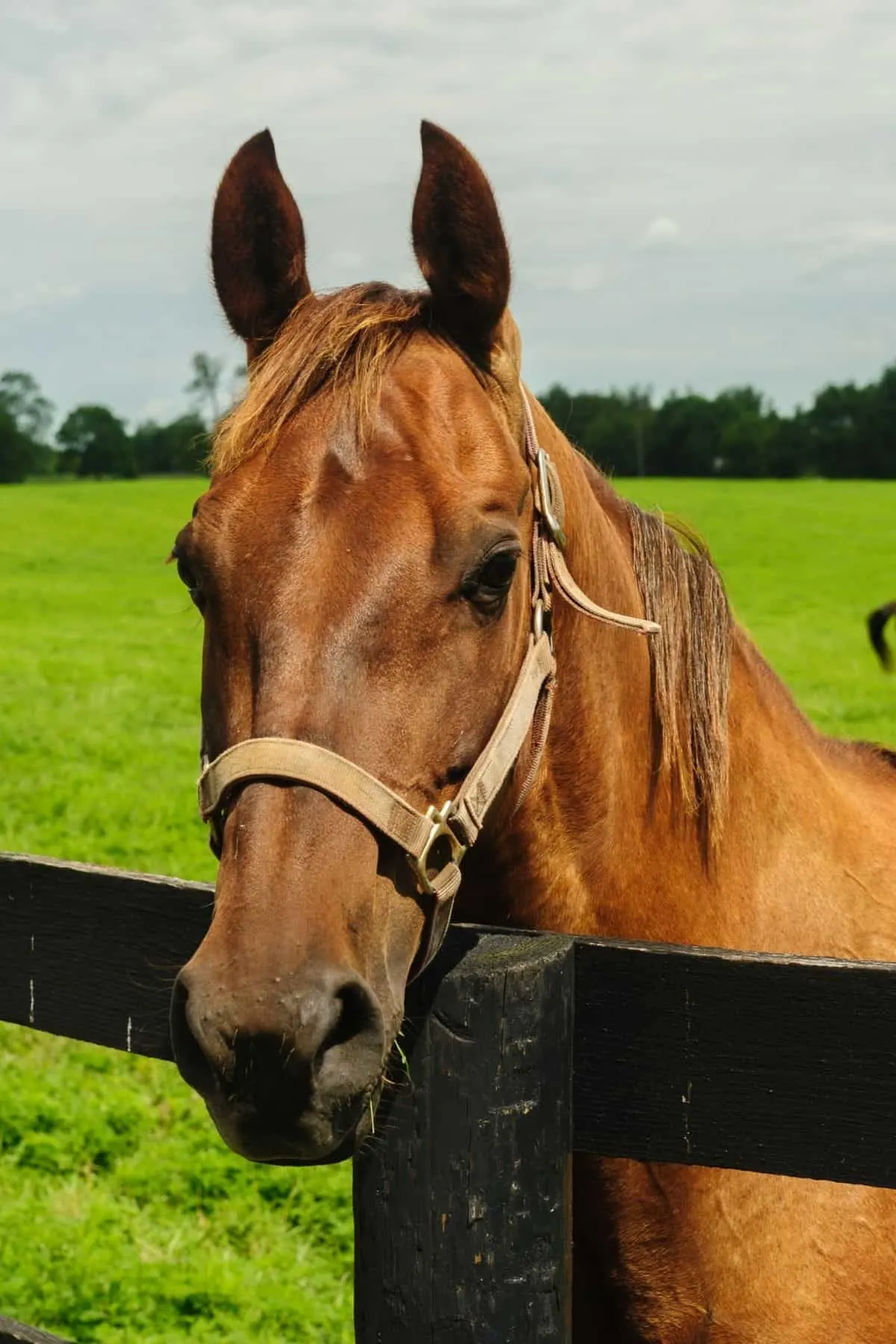 Kentucky Derby Party Ideas
The Kentucky Derby is a great event to celebrate at home with family and friends. We have everything you need to plan the prefect Kentucky Derby Party.
We're going to talk about the most important aspects of the Kentucky Derby like:
What to wear to a Kentucky Derby party
Why hats are a must for the Kentucky Derby
What to eat at a Kentucky Derby celebration
What to drink at a Kentucky Derby party
Kentucky Derby Party decoration ideas
What to wear to a Kentucky Derby Party
The Kentucky Derby is a day of fashion, so it's important that you dress accordingly. There are two main styles for the derby; formal and casual attire, and it is up to you which dress code you want to go with.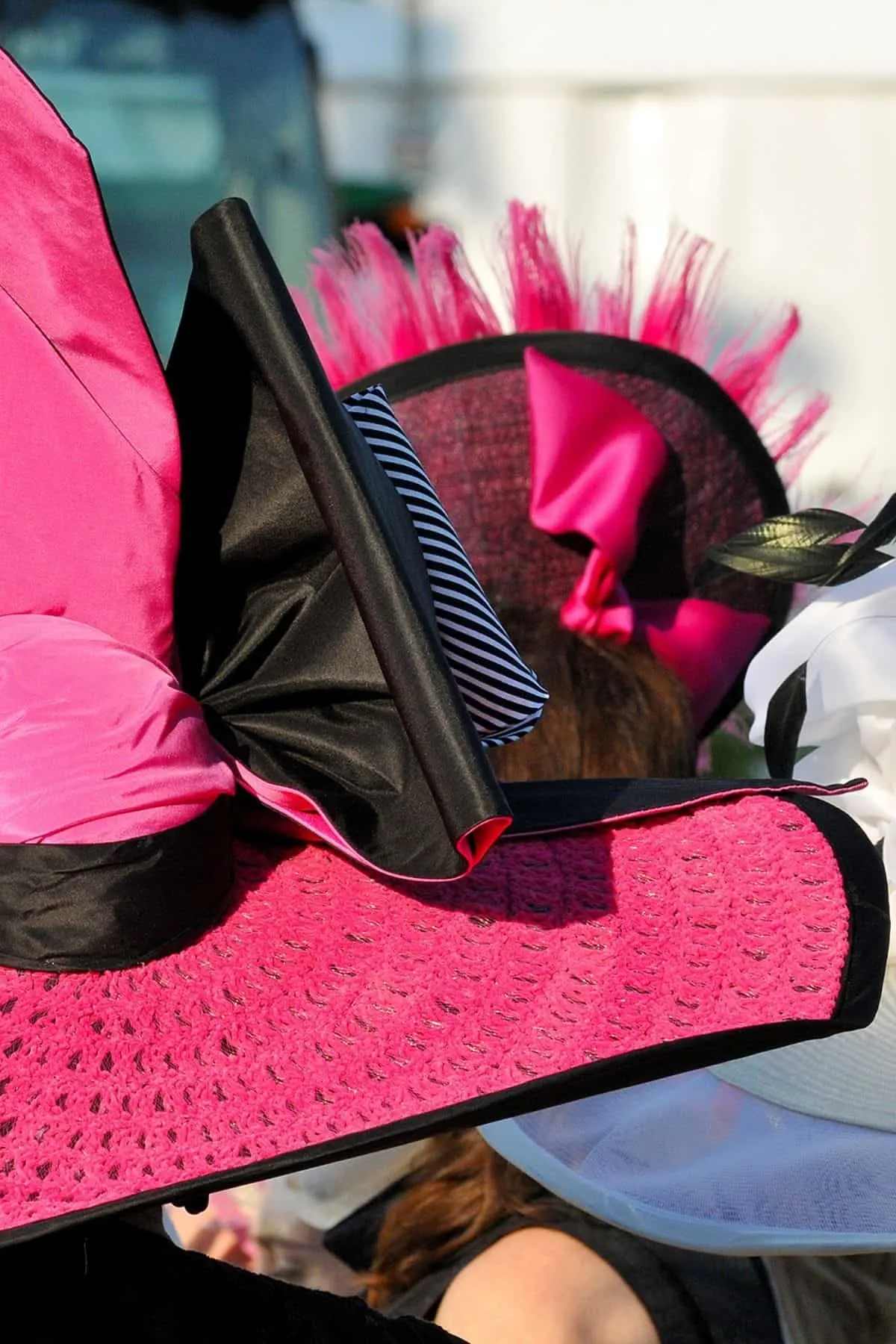 Kentucky Derby Party Formal Attire
Formal Attire includes wearing white or cream colored suits with ties in black/blue colors as well dresses made from silk.
For more formal Kentucky Derbys we recommend going all out by dressing like an old fashioned Southern Belle complete from headpiece down including gloves!
Kentucky Derby Casual Attire
You can wear any color dress with flats (no heels) for women; men should be in khakis/slacks paired up white shirt without tie + blazer combo if desired).
If wearing jeans make sure they're dark wash denim so there isn't too much contrast between your outfit colors when watching horse racing on TV screens at home later during Derby day party time!).
Kentucky Derby Party Hats
When it comes to Kentucky Derby fashion, it's important to note that hats are a must. The most popular type of hat is the derby or wide-brimmed straw, but you can also wear fascinators and other types as well!
The iconic Kentucky Derby hats became so popular because they are essential during all those hot summer days spent under sun watching horses race around track.!
The general guide is get the most fun hat you can get your hands on! It is also a fun challenge to set a price point for Kentucky Derby hats and to see who can come up with the best one at the party.
Need help finding the perfect Kentucky derby hat? Keep reading!
Kentucky Derby Party Recipe Ideas
Let's talk about the menu for your Kentucky Derby Party.
Hors d'oeuvres are a must! The hors doeuvrs are the bulk of your Kentucky Derby Party menu. There is no shortage to choose from, of course, but here are some of the most popular ones when it comes to the Kentucky Derby:
The list goes on and on, and we've given you a suggestion for each of those wonderful food ideas.
In general, think of southern classics to really get into the theme of the Kentucky Derby!
Kentucky Derby Party Drink Ideas
Now let's talk about drinks for your Kentucky Derby party.
What's a Kentucky Derby Party without some bourbon? You'll want to have plenty of your favorite whiskey on hand for the party. For those who prefer wine, you can't go wrong with an elegant red or white!
If beer is more up their alley then they will love our Bourbon Barrel Aged Beer (a perfect choice if it's served in frosted mugs!).
We also recommend having nonalcoholic beverages like sparkling water and lemonade available as well
Finally we cannot forget about cocktails which should be made using either vodka mixed fruit juice such light rum mixers). The most popular cocktail when it comes to the Kentucky Derby is the mint julep.
How to make a mint julep for the Kentucky Derby
Let's talk about how to make a mint julep, the most classic Kentucky Derby drink around.
Start by filling a silver cup with crushed ice.
Add two tablespoons of sugar and one tablespoon water to the bottom, then stir until it's dissolved in iced tea or seltzer (or bourbon if you really want to pack a punch)
Fill your glass halfway up from this mixture before adding three ounces Kentucky Bourbon Whiskey on top.
Then add fresh mint leaves for garnish as well some more club soda at room temperature so that when guests take their first sip they will get an extra refreshing burst!
Those are the basic steps, but some people like to get much more involved, like starting with a home made simple syrup.
Here are some of our favorite mint julep recipes:
Mint Julep from Love and Lemons
Fit Foodie Finds 3 Ingredient Mint Julep
How to make a non-alcoholic Mint Julep
You can still enjoy a great version of the Mint Julep without alcohol.
The key here is to replace the bourbon with things like iced tea or lemonade, or even your favorite cola. The possibilities are endless when it comes to this drink.
Here are some of or favorite non-alcoholic Mint Julep recipes:
Non-alcoholic Mint Julep from House of Nash Eats
Non-alcoholic Mint Julep from Lil' Luna
Kentucky Derby party decoration ideas
What's a party without decorations? Here are some ideas to decorate for the Kentucky Derby.
Hang a banner with the words "Kentucky Derby" on it. This is a great project to get the kids involved with!
Add some red and white streamers to your tables or even hang them from ceiling for that extra touch of festivity! You can also use these colors in other decorations like balloons, napkins etc..
If you want something simpler then just add an American flag as decoration! You can also get American flag drink accessories to make the most of this American classic pastime.
Kentucky Derby Party Supplies
Ready to get started with that Kentucky Derby Party? We have everything you need right there for the perfect Kentucky Derby Party, including hats!
Kentucky Derby Party Essentials
From hats to decorations to plates and cups, we have everything you need to have the perfect Kentucky Derby party!