As a parent, decorating can be a struggle. The living room or family room in particular is a high-traffic area that both adults and kids use every day. Of course you want the living room to be a welcoming space for your children, but you also want it to look nice.
So it's a constant balance. Go too fancy and you're left with broken accessories, stained furniture, and frustrated parents. On the other hand, make a space too kid-centric and you're left feeling like you live in Pee-Wee's Playhouse.
This post may contain affiliate links. As an Amazon Associate I earn from qualifying purchases. For more information, see our disclosure.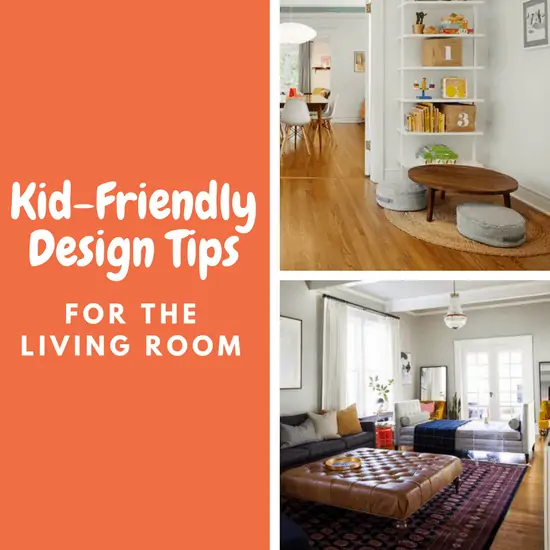 But there is hope! Beautiful design and a home full of children do not have to be mutually exclusive. Follow these foolproof tips for a kid-friendly living room that still looks great.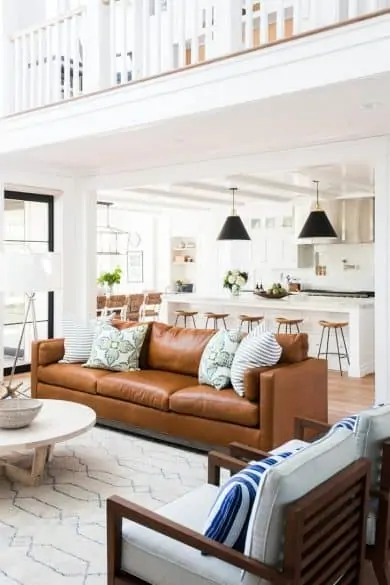 Source: Studio McGee
1. Choose the right fabrics
Kids will spill. Like the rising of the sun, it's inevitable. So be prepared with durable fabrics that are easy to clean and that age well. Leather is always a good option for family spaces.
It can be easily wiped clean. Plus leather looks better with age, the scratches and wear marks add character. For an on-trend look, avoid the darker chocolate and black colors, and go for the lighter chestnuts and cognacs.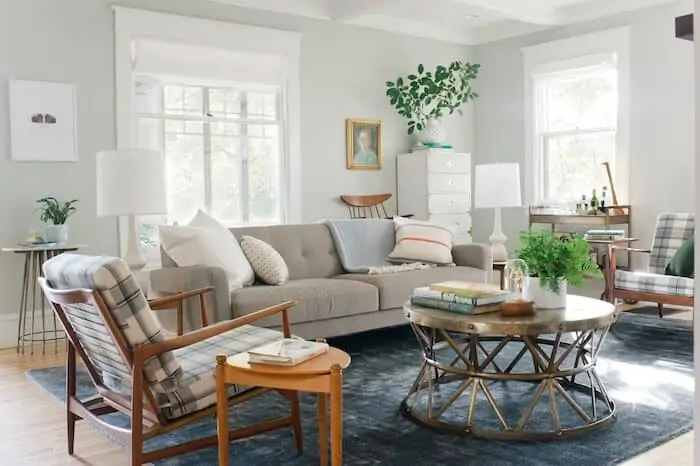 Source: Emily Henderson
2. Durable Rug
The rug is another element that can take a beating from kids. Avoid light colored rugs in materials that are difficult to clean, like wool. Instead, go for a synthetic material rug in a dark color or something with a lot of pattern to camouflage stains.
If you're really worried about stains, choose an indoor/outdoor rug. These rugs have come a long way and are available in a variety of beautiful styles, but are so durable they can be cleaned outside with the garden hose and mild soap.
Source: Home Polish
3. Designate a kid space
Like it or not, kids' toys have a way of migrating into the living room. So instead of fighting the tide, embrace it by designating a kid area within your living room.
A small nook is all you need. Set up a book shelf and baskets for toys, and maybe a small table perfectly sized for playtime. Your kids will love having their own little area, and you'll love the organization benefits.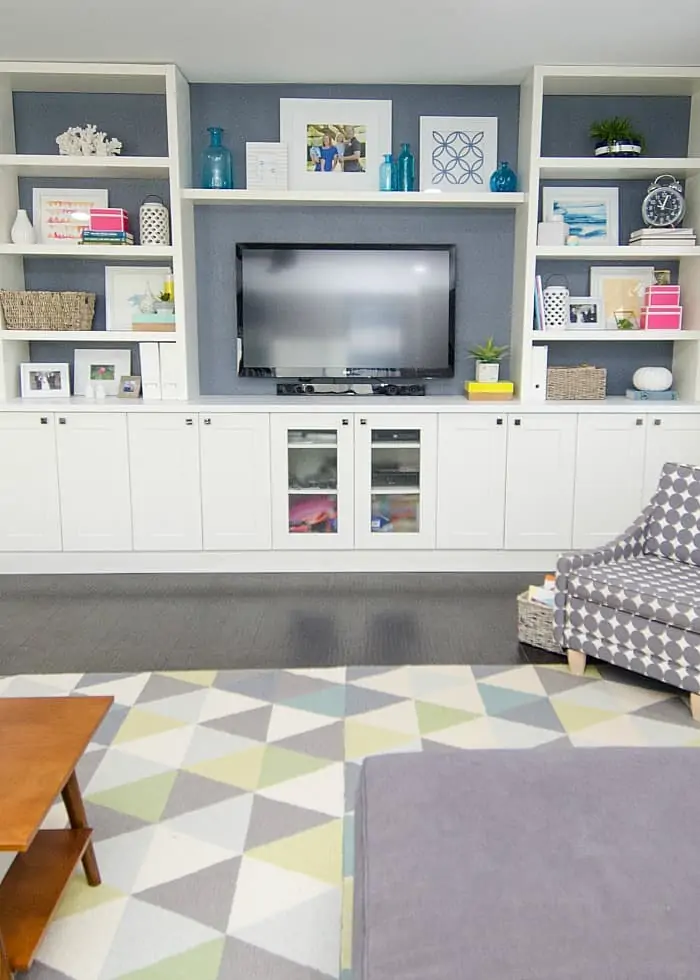 Source: Hey There Home
4. Use cabinet storage
If possible, consider built-in storage. Cabinets in the living room are a great space to hide kids' video games, movies, and toys.
Plus you can store non-kid items like extra blankets and pillows. You can never have too much storage, especially with kids in the house.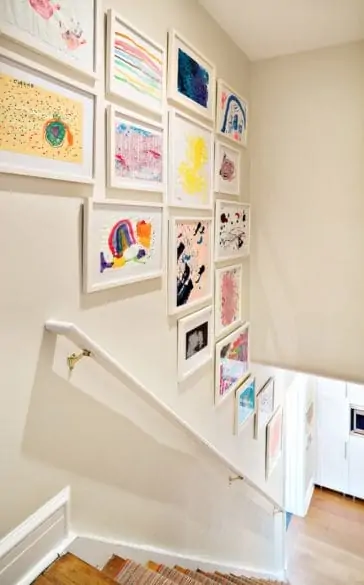 Source: House of Turquoise
5. Display kids' artwork
A beautiful home doesn't mean that all evidence of children is hidden away. On the contrary, a happy and cozy home should put the kids in the spotlight. One way to do this is with their whimsical artwork.
Frame it and incorporate the pieces into your gallery wall along with your other artwork and photos. The result will be an eclectic display full of character and happy memories.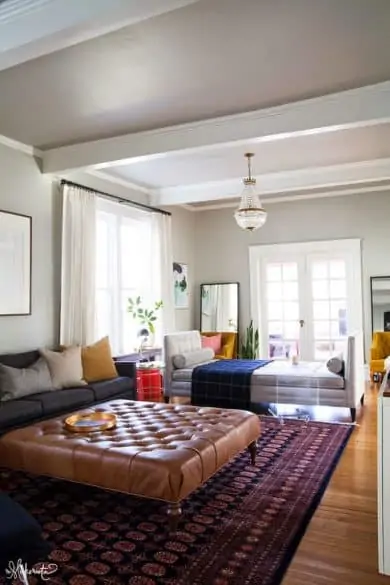 Source: The Makerista
6. Opt for an ottoman
Instead of a coffee table with sharp corners, just waiting for accidents, consider an ottoman. You won't have to worry about little bonked heads or cuts, and they are super chic.
Ottomans come in all shapes and sizes and look great with any style decor. We love the look of this oversized tufted piece.