Holidays are on their way! Stores are hopping with holiday lights, decor, gifts, food, and… electronic timers!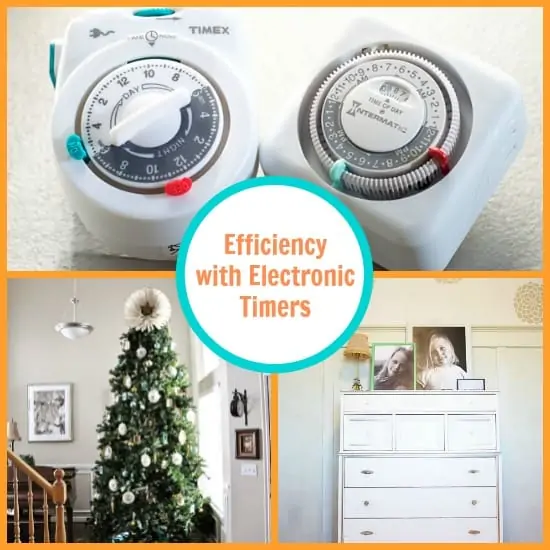 This post may contain affiliate links. As an Amazon Associate I earn from qualifying purchases. For more information, see our disclosure.
I looooove me some electronic timers.
These are my two favorite brands: Timex, and Intermatic. Both are sold just about everywhere. They are available on Amazon or you can pick these up at Wal-Mart. They are fairly inexpensive–under $10.
What do I use electric timers for you ask?
The Christmas tree of course!
But guess what, you can use electronic timers for so much more!
Try them on different lamps around your home!
This lamp in our front room… timer.
Remember how your parents taught you to leave a lamp on at night when you go out of town? You do it with a timer!
We have two warm vintage lamps in our living room. Both on timers! I use to always forget to turn them on at night, and now we just let the timer do it. We use our living room ceiling lights a lot less now and the lamps make the room warm and cozy in the evenings.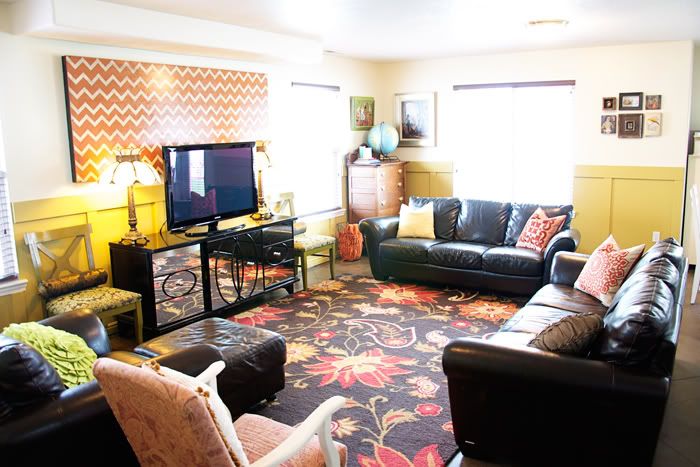 This lamp on my nightstand?
Not on a timer.
I have to sleep you know!
This little night light lamp in my girls room? Timer!
I have it set to turn on at bedtime.
When the lamp clicks on you best be gettin' on your pj's!
The best part… don't you dare come out of your room unless it has turned off! It clicks off right at 7:00 am, and has helped eliminate those early 6:00 am visits to my bedroom.
Man, I love timers.
You can also use plug-in timers on…
-Your Christmas house lights.
-Television, if you want to set the time your kiddos are allotted.
-Crockpots.
What else can you think of?
FYI: Just remember when using timers to change the settings at Daylight Savings. If the power ever goes out, you will need to adjust your timers then too.
Times up! Go pick up some timers!