A cast iron skillet is a versatile and easy to clean cooking pan perfect for creating simple and delicious meals. When I received my first cast iron skillet as a wedding gift years ago I quickly fell in love with it's even heating and easy to clean non-stick surface. A well-seasoned cast iron skillet is naturally non-stick. It can also safely go from the stove top to inside the oven. And best of all, because of the naturally non-stick surface, a cast iron skillet is easy to clean. Make use of this awesome pan in your kitchen! Check out these 8 dinners made for your cast iron skillet.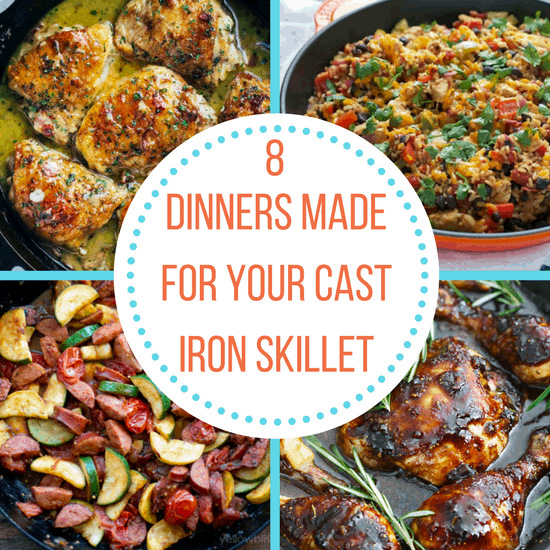 8 Dinners Made for Your Cast Iron Skillet
This post may contain affiliate links. As an Amazon Associate I earn from qualifying purchases. For more information, see our disclosure.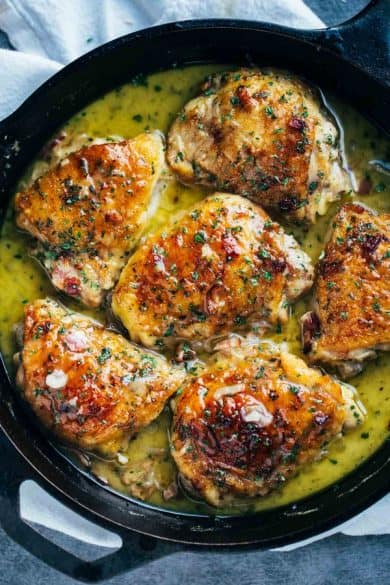 If you visit pinchofyum.com and type in a search for 'skillet', a variety of delicious recipes pop up. I encourage you to check them all out. But my personal favorite is this chicken with bacon and white wine sauce. The sauce itself is amazing. And the chicken comes out so crispy and flavorful you'll want to add this dish to your regular rotation.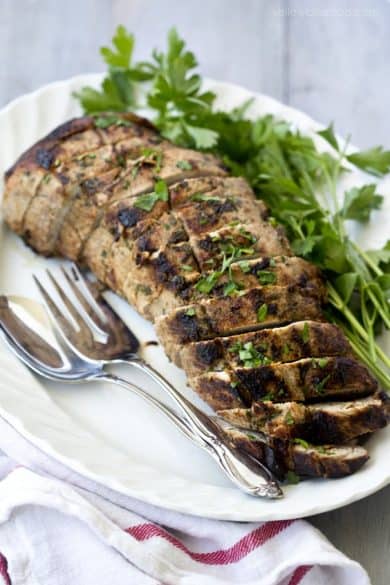 This recipe takes advantage of the cast iron skillet's ability to go from stovetop to oven without changing pans. I love a good piece of roasted pork but I am not always sure how best to cook it. This recipe includes a few helpful hints about cooking the meat while retaining the flavor. And you'll love the ease of using your skillet for both searing your pork on the stovetop and roasting it in the oven.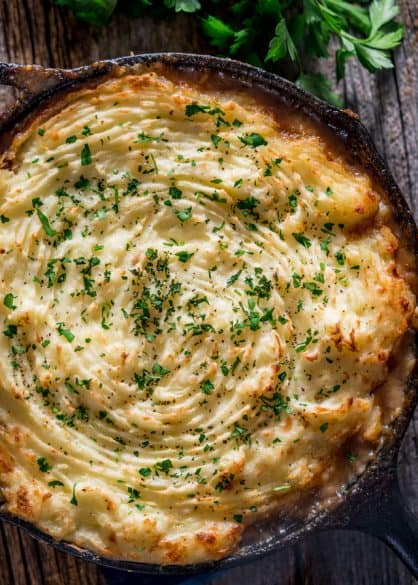 I love a good shepherd's pie. It's always a warm and comforting dish in the colder seasons and so delicious. I'm glad I tried this version in the cast iron skillet. Using frozen vegetables made it so easy! And when you slide it out of the oven the smell will have your mouth watering. It's one of my favorite dinners made for your cast iron skillet.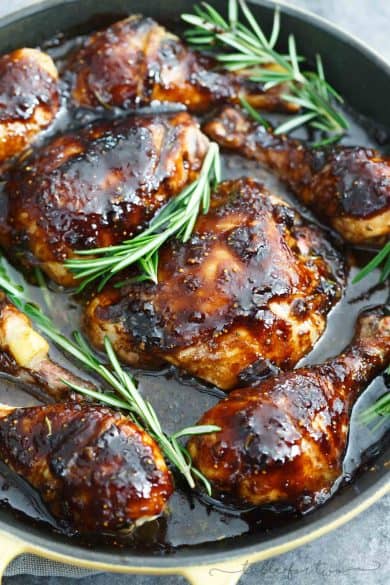 Rosemary is one of my favorite seasonings, especially when paired with chicken. And in this recipe, it does not disappoint. The rosemary and fig sauce was one of the best things I have ever made. I love the sweetness and the uniqueness of it. You'll want to make this again and again just to get more of that sauce!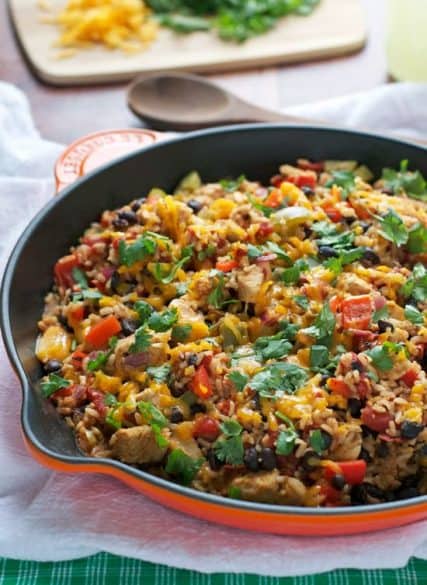 If you're looking for an easy meal to whip together in your cast iron skillet, check out this one-skillet spicy ranch chicken. The southwestern flavor provides just enough zing to wake up the taste buds. Everything was easy to throw together for a simple, cheesy, spicy, and delicious dinner.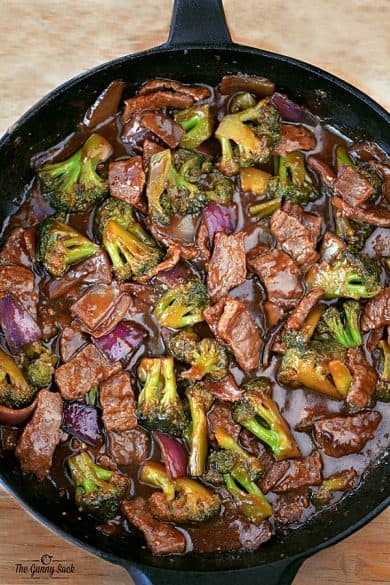 For a dinner you can put together in less than 30 minutes, this one packs a ton of flavor! Beef and broccoli are such a wonderful combination and this brings out the best in both of them. The soy sauce mixture was easy to make and flavorful and the whole thing tasted awesome. Serve it over rice for a quick and tasty dinner.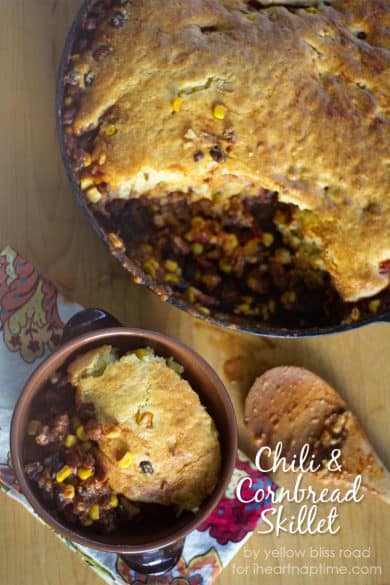 Chili and cornbread is a hard combination to beat, so why try! Dinners made for your cast iron skillet come is such a variety of types, but I especially love the casserole style dishes done in the skillet. The chili by itself would have been amazing, but the cornbread took it to a whole other level. This one was a hit with the whole family and will definitely be on my dinner table again.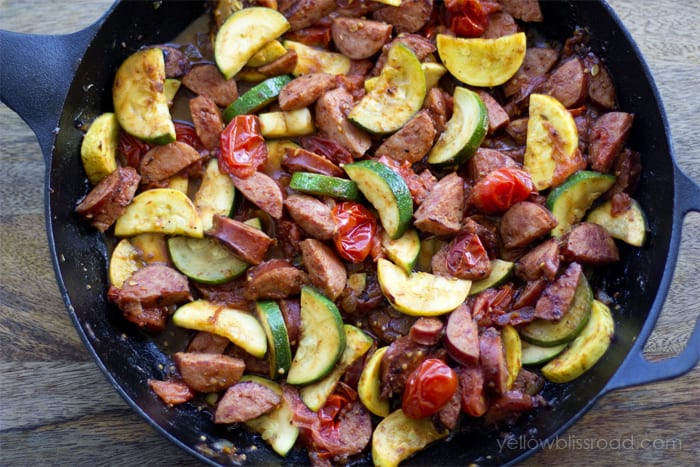 This delicious and fresh tasting meal is one of the best dinners made for your cast iron skillet! The vegetables and sausage combine perfectly and the tomatoes help create a flavorful sauce that brings the whole dish together. Season the dish to suit your family's palate and you're sure to have a crowd pleaser.