Halloween is one of my favorite holidays. It means that fall and winter really have arrived. There is pumpkin carving, scary stories and movies and of course, dressing up.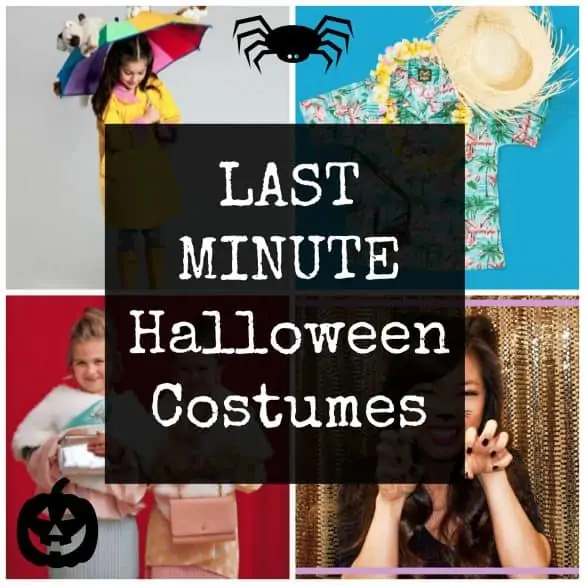 This post may contain affiliate links. As an Amazon Associate I earn from qualifying purchases. For more information, see our disclosure.
As moms, sometimes we get busy and time seems to fly by. Maybe we don't get everything as planned out as we want. This has totally happened to me this year. I feel like October has just sped by and well thought out Halloween costumes seem out of reach.
Luckily, after a little searching, I found there are some great ideas for last minute halloween costumes out there. These costumes require no-sewing or super creative skills. They are DIY costumes that are mostly made with items you already have.
Last Minute DIY Halloween Costumes
Here are some last-minute costume suggestions that still sound creative!
Planet Earth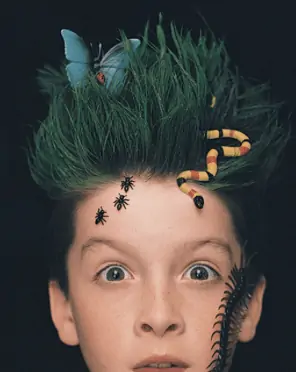 Earth. If you're kid is into bugs and such – check out this Earth costume idea from Martha Stewart. Most stuff you might already have: hairspray, eyelash glue, rubber snakes and bugs and Green hair dye (or chalk!) If you're missing anything, a quick trip to your local pharmacy or a quick Amazon Prime order is all you need. Pair it with brown or black clothing and you're done.
Glamour Girl
Another great Martha Stewart idea if you've got some fancy clothes and play jewelry lying around you don't mind possibly losing or getting dirty. Dress your daughter up in some of old clothes add some brooches, necklaces, clip-on earrings, a clutch and a stole if you have it. Add a little make-up and you got yourself a Glamour Girl.
Raining Cats and Dogs
Any chance of rain on halloween in your neighborhood? Grab and umbrella, all your other rain gear and a few stuffed animal dogs and cats – and all of a sudden you can be "Raining Cats and Dogs." This is a costume for anyone – boy or girl, kid or adult could pull it off.
Medusa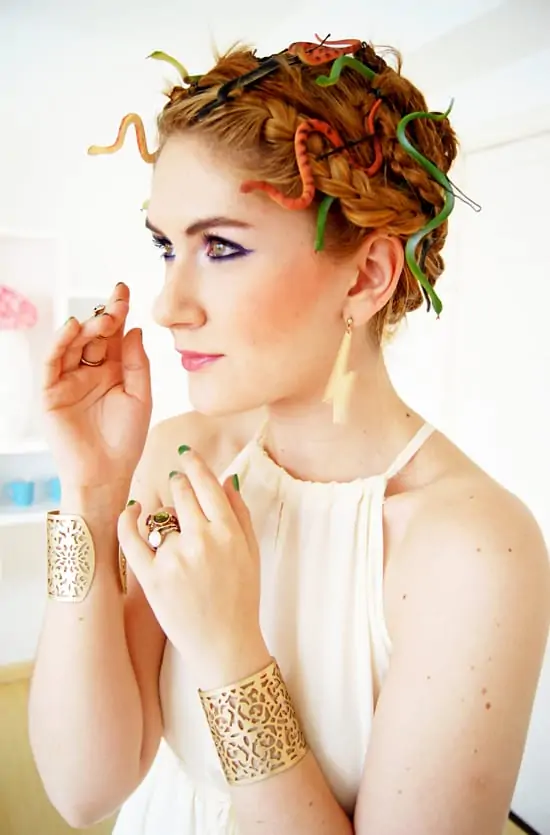 Go as Medusa – and just add some rubber snakes to your hair. Best if you have a long dress to pair with it. Easy idea from The Joy of Fashion blog.
Tourist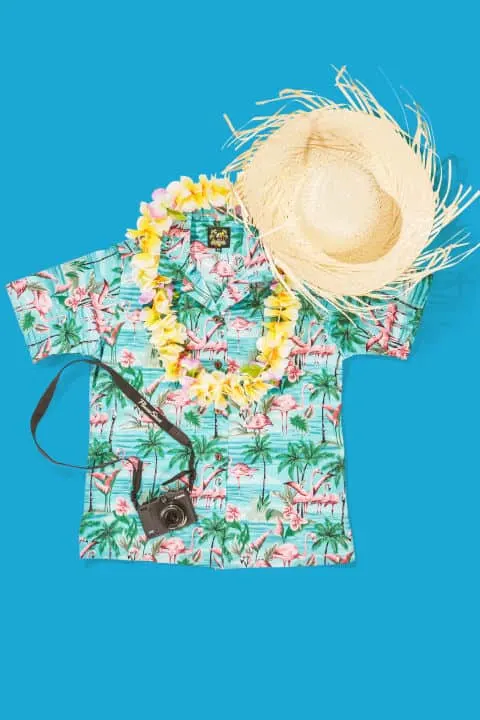 If you're thinking fondly of summer vacations – how about dressing up you or your little one as a tourist? A hawaiian shirt, hat, lei and camera is all you need to pull it off. Another one that you probably don't even have to leave the house to put together.
Cat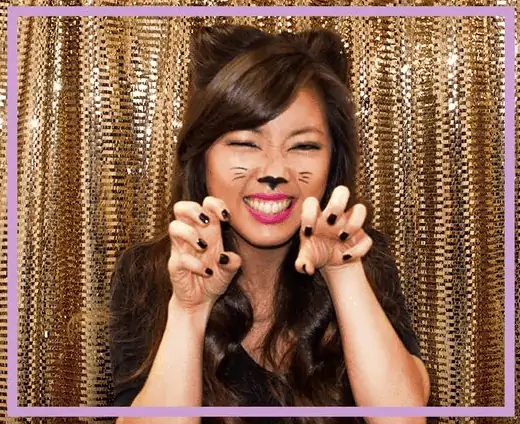 A cat is always a safe Halloween costume bet – and with this hair tutorial for making "cat ears" with your own hair all you'd need to add is black clothes, make-up and a tail. (Or be a manx cat and skip the tail!)
Want other ideas? Just think about what you and your kids already have. Do the kids play sports? Have old uniforms? For older kids you can add a little make-up and they can be a "zombie" soccer player/football player/baseball player.
We noticed we had a Nirvana tee, a flannel and some ripped jeans for our two year old – plus a play guitar he loves – and we had an instant 90's grunge band member.
It doesn't have to complicated to be fun and creative!