Thanksgiving is just around the corner! Likely, you already have your entire meal planned out. Maybe you are going to be attending a meal at a friend or family member's house instead? Either way, you might be responsible for bringing a dish? If you are one of the lucky ones to be in charge of dessert but want to try something other than pumpkin pie this Thanksgiving then you are in luck!
Thanksgiving Dessert Recipes
Here are some alternative dessert recipes for Thanksgiving that all of your guests or fellow feast eaters will love.
Pick Your Cobbler
This post may contain affiliate links. As an Amazon Associate I earn from qualifying purchases. For more information, see our disclosure.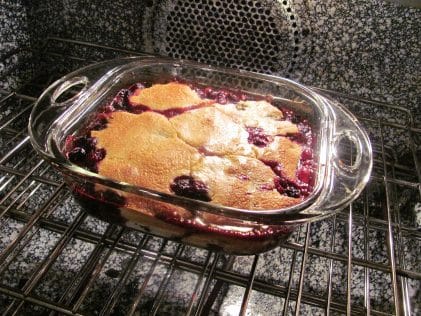 You can make cobblers with blackberries, strawberries, peaches, apples, blueberries, or raspberries. A cobbler is pretty much classified as any dish that has a fruit mixture that is mixed or covered with a batter or biscuit filling, poured into a baking dish and baked in the oven. Cobbler crust mixture is often made my mixing simple ingredients such as flour, sugar, cinnamon, and egg together into a thick cornmeal type substance.
You can take your sliced fruit of choice, sprinkle it with sugar, then pour your cobbler mixture on the top of it and drizzle a 1/2 cup of melted butter over the entire thing. For a super easy cobbler recipe check out this site. Cobbler is not only very easy to make, but also very affordable when feeding a large number of people after your Thanksgiving feast!
Make Your Own Sundaes
Head down to the grocery store (the only open one) the morning of Thanksgiving or a day or two before, and pickup all the making for some awesome sundaes! Be sure to pick out a variety of ice cream flavors, fruit toppings, nuts, chocolate syrup, whip cream, and other yummy toppings so that all of your guests will be able to make their favorite sundaes after eating the amazing dinner you all just enjoyed!
To make cleanup super easy, purchase plastic or paper bowls and cups so you won't have to worry about cleaning up dessert along with the rest of the meal.
Carrot and Cheese Cakes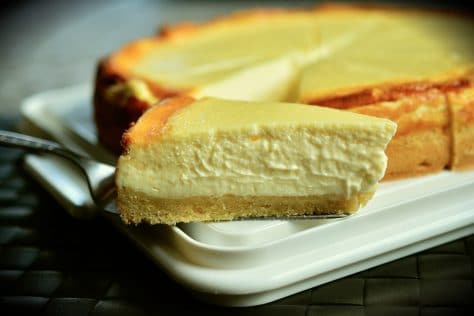 Pick up or make your own carrot and cheesecakes. These two favorites are sure to please all after the Thanksgiving meal! Cheesecake is a classic option and is generally loved all the way around. However, carrot cake is another old-school favorite and fits perfectly into the theme of the dinner. By providing two options, people can choose what they want for their post-Thanksgiving dessert (if they have room for it). You just cannot go wrong with either of these options, but they are so much better when offered together.
Brownie Cupcakes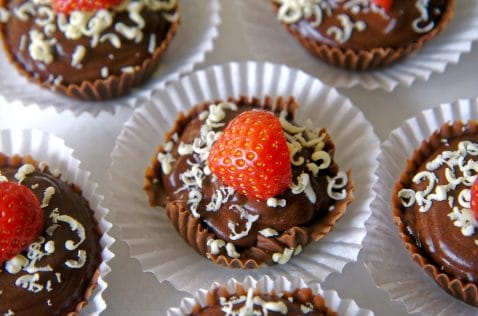 Brownie cupcakes are exactly what they sound like – a brownie in a cupcake wrapper! These are so simple to make! All you have to do is pick up a box or two of your favorite brownie mix, some cupcake wrappers and another toppings you might want to add to the recipe. After you have your mix put together, pour the brownie batter into the cupcake wrapper that you have placed in the cupcake tins, bake them at the correct temperature for the amount of time listed on the recipe box.
Some fun stir in ideas are: M&M's, Reese's Pieces, or your favorite nuts. However, be sure to be cautious of food allergies of anyone that might be eating your yummy desserts! Some fun toppings you can add after they are all baked and cooled are berries, coconut, or cake frosting. These little darlings will make for quick clean up and easy to grab desserts for your guests. They can even eat on their way to their next Thanksgiving dinner!