The DIY Homemade Thanksgiving Palette Turkey for your porch or doorstep!
In full disclosure, I've never been very good at arts, crafts, or even decorating for the holidays. My kids tell me "other moms" have bins full of holiday decor! Honestly, I just have never been good at picking things out. It's definitely not that I'm a holiday scrooge, I just truly don't know what to purchase.
This post may contain affiliate links. As an Amazon Associate I earn from qualifying purchases. For more information, see our disclosure.
But, my husband loves to create things from wood. So, if there is ever a time when he can be the one to make something, I get very excited! He had a co-worker ask him to make her a Turkey for her porch, made from a typical palette. There are a few from Etsy she used for inspiration. So, lucky for me, he made two of them so I could have one too.
How to Make a Thanksgiving Pallet Turkey (Thanksgiving Decorations from Wooden Pallet)
I tried to recreate his process as best I could by simply taking pictures along the way as he recreated it.
First, the feathers! This was the easy part, because they truly could be a variety of shapes!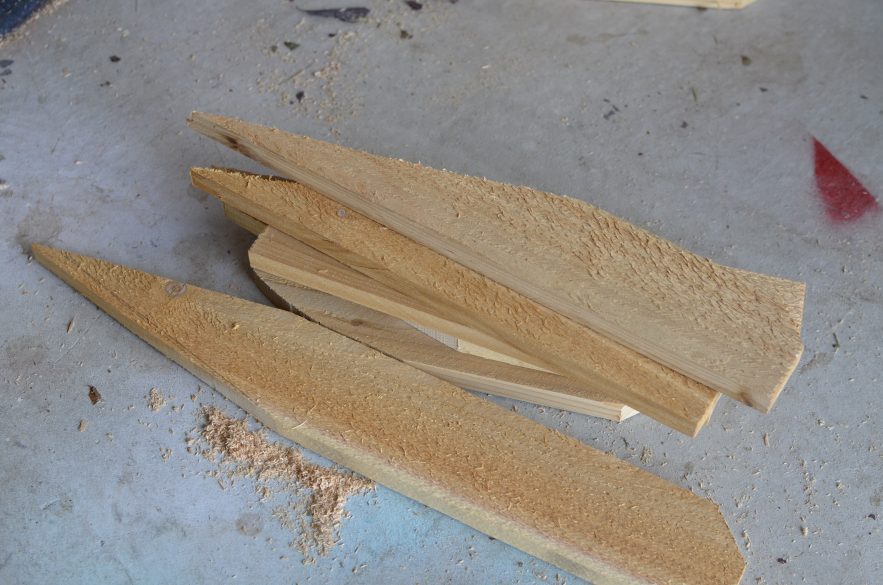 Next, he cut some half circles that would create the body of the turkey.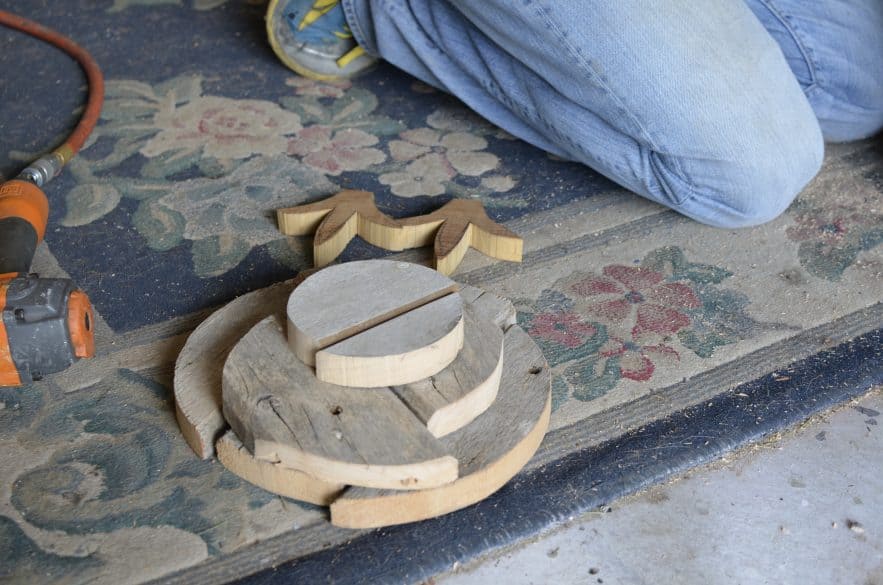 Then, some feet!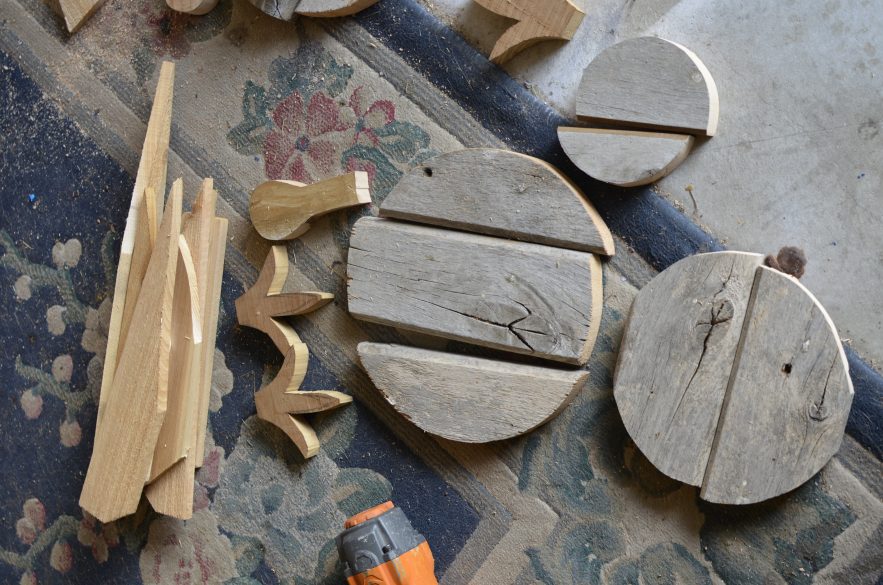 Then, he cut the face and gobbler.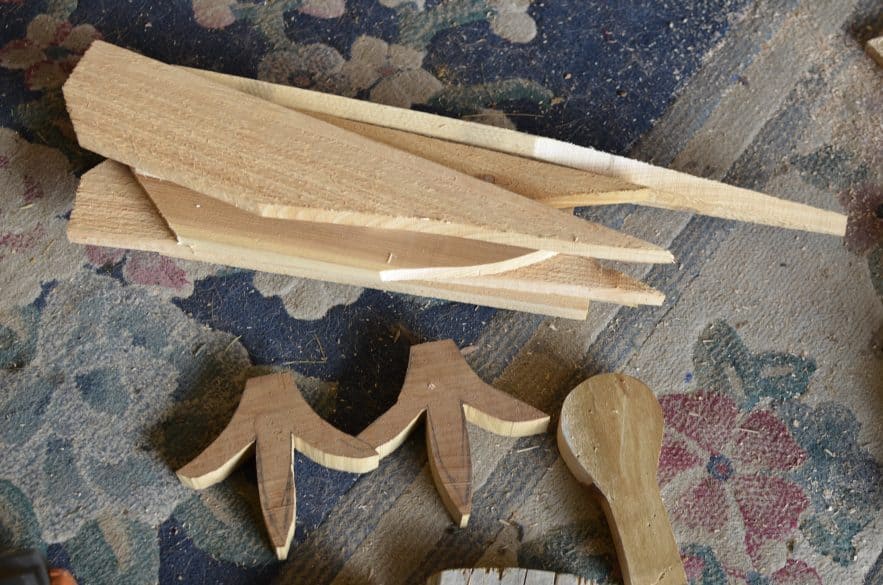 And finally, he put it all together, with legs made from wrought iron.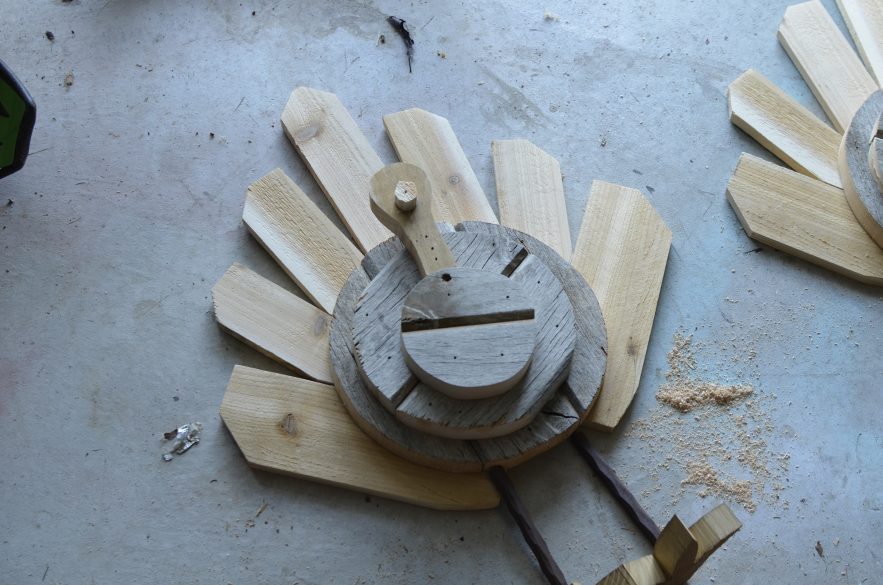 Once finished, he made the mistake of telling me to decorate it. Again, I'm not crafty. So, I proceeded to paint the feathers, because I figured that would look good. Well, it got horrible reviews from my kids and my husband! LOL. So, instead, I had to go back and sand down all the paint I had added to the features. I purposely left a little paint to give the feathers some color, but perhaps this would look better stained or with no color at all? You can decide!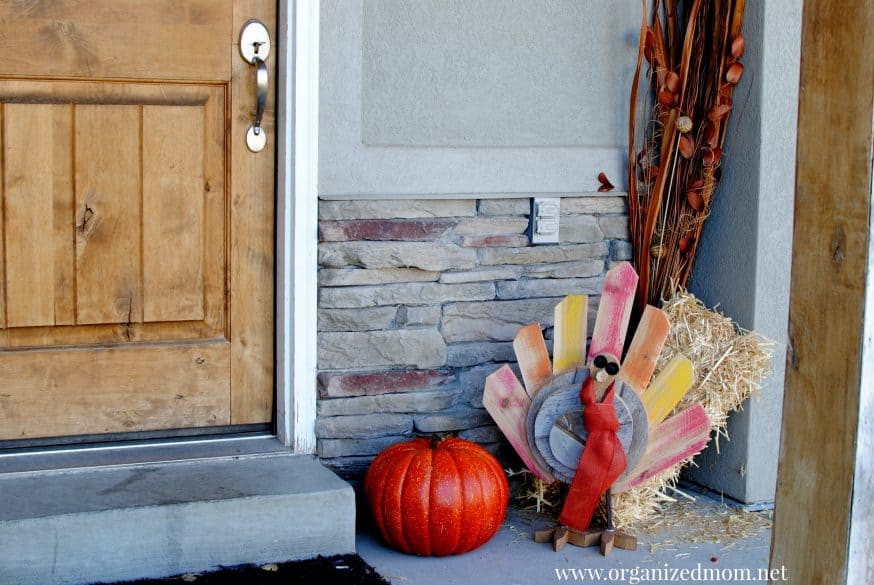 So, here you go!! The final product. I love how it turned out, and now, I finally have something for my doorstep for the month of November!