It's the time of year when we get to celebrate the BIG finish for our seniors. Let's celebrate with great graduation gifts.
Candy Lei
I always notice the kids at graduation with the leis on. Now your graduate can have one too. An edible lei made out of candy. You can purchase a candy lei on places like Etsy or you can DIY and follow instructions at OH!NUTS. Let the celebrations begin with this great graduation gift.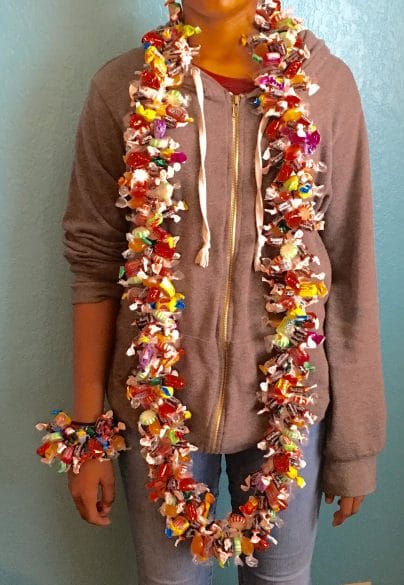 Your Future Is Looking BRIGHT!
This post may contain affiliate links. As an Amazon Associate I earn from qualifying purchases. For more information, see our disclosure.
You may have seen this idea before labeled "a box of sunshine". In order to celebrate our graduate we are renaming it "your future is looking bright" and filling the box or bag with all things yellow. Gum, candy, lotion, chap stick, whatever you come across that is yellow throw it in. It's a great gift to celebrate your graduate with.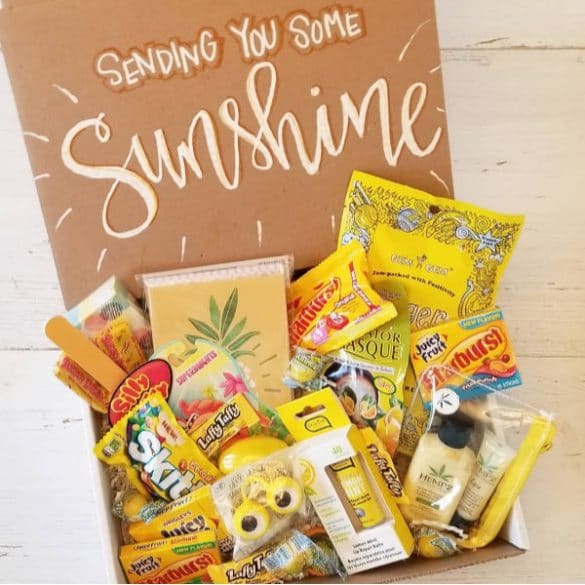 Graduation Gift Bottle Set
First things first. This gift idea comes with free printables from Busy Mom's Helper so that's already a win. What a fun way to celebrate your graduate with bottles filled with fun treats and labels with fun sayings. If you want it to be more personalized then skip the labels and make your own notes or just leave the bottles filled with soda.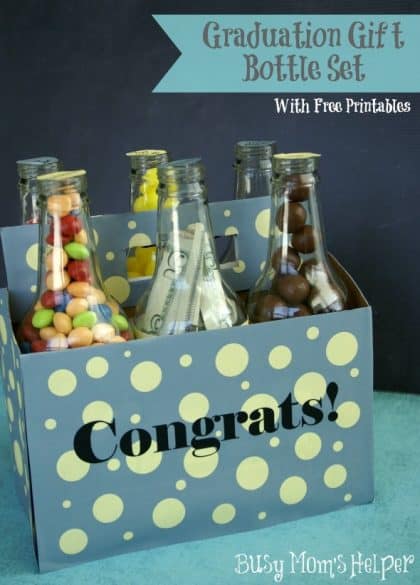 Origami Graduation Cap
Need a fun way to give some cash to your grad? How about folding a bill into a graduation cap complete with tassel and all. Check out this link for the origami tutorial. You can also check out Sugar and Charm for an easy way to make a tassel. Any graduate would love to be celebrated with the gift of money. Making it into a cap just adds to the charm.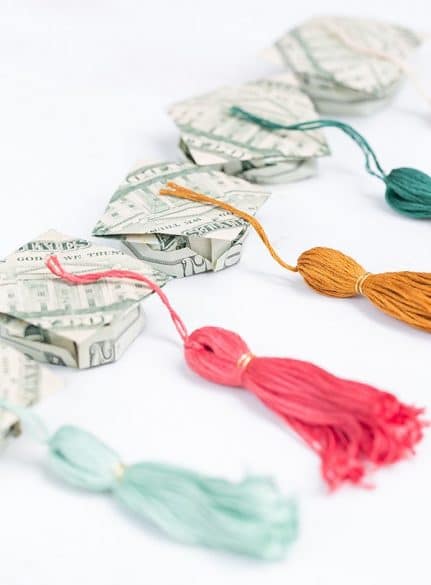 College Survival Kit
Does your graduate have plans to head to college soon. Then send them off well equipped by giving a college survival kit for graduation. Fill it with all the things one could need for college. Like toothpaste, soap, Ramen, a mug, a whisk, use your imagination. You can put it all together and then use this free printable from Hip2Save as your card. Done and done.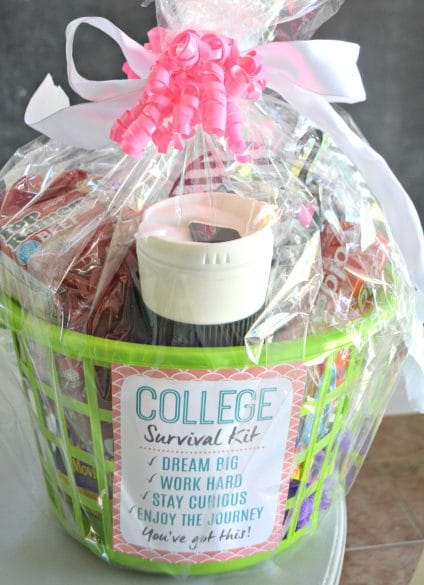 Hammer
Really. A hammer. I remember being sent off to college with a small (pink) tool set. The hammer from that tool set was used in my first home with my husband to hang pictures on the wall. Hammers are very useful things to have around and at Amazon you can purchase this awesome hammer with an inspirational graduation saying. So what are you waiting for, go order a hammer and let's celebrate with great graduation gifts that can be used for years to come.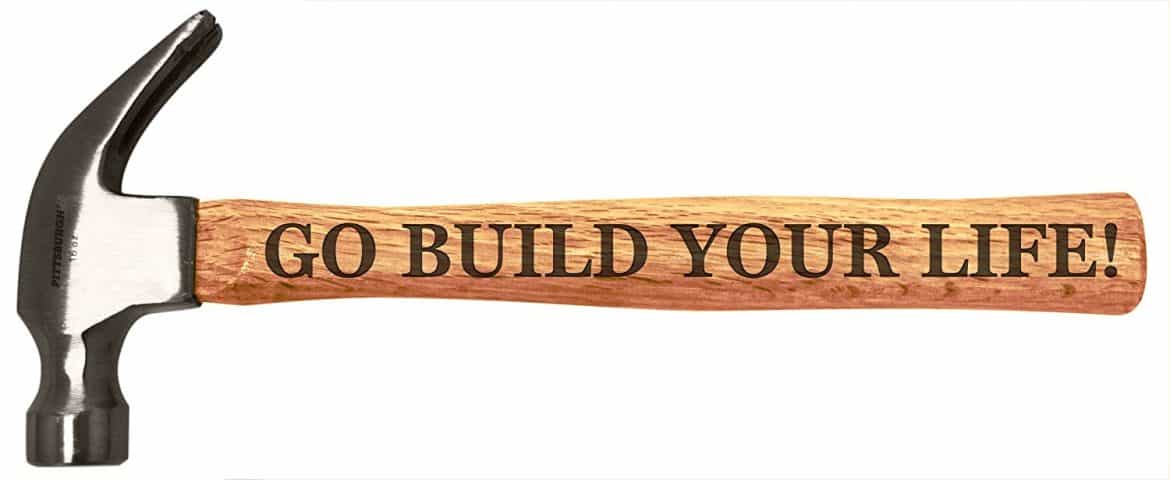 Dollar Bill Ring
Here's some more origami for you. This time you can fold your gift of money into a ring. Genius. Like a class ring but maybe even better. Homemade Gifts Made Easy has a video and a picture tutorial to help you on your way. Money is always a great graduation gift.

Graduation Gift Blanket
Let's celebrate with great graduation gifts like a blanket. You can't go wrong with a blanket. There are lots of options for graduation blankets including ones you can personalize. Impress By Print has a raging sale on their personalized grad blankets right now.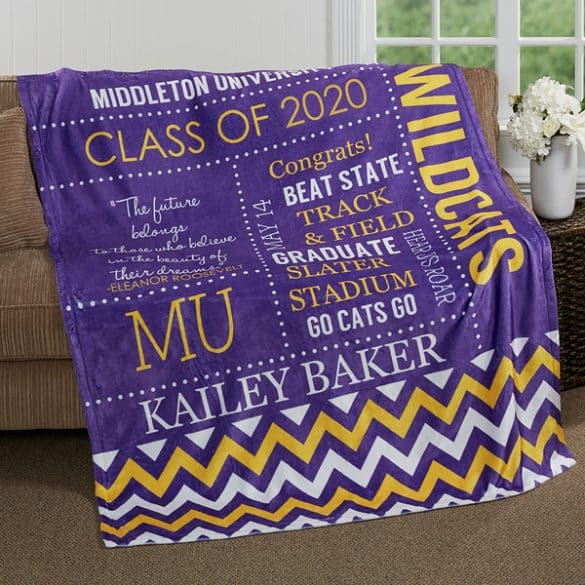 It's such a great time to celebrate such a big accomplishment. So let's celebrate with great graduation gifts that make the day even more memorable. Congratulations all you grads!