Looking for the perfect gift for Father's Day? We've got you covered with a sweet simple gift idea that's easy to create. Best of all, it won't cost you a dime!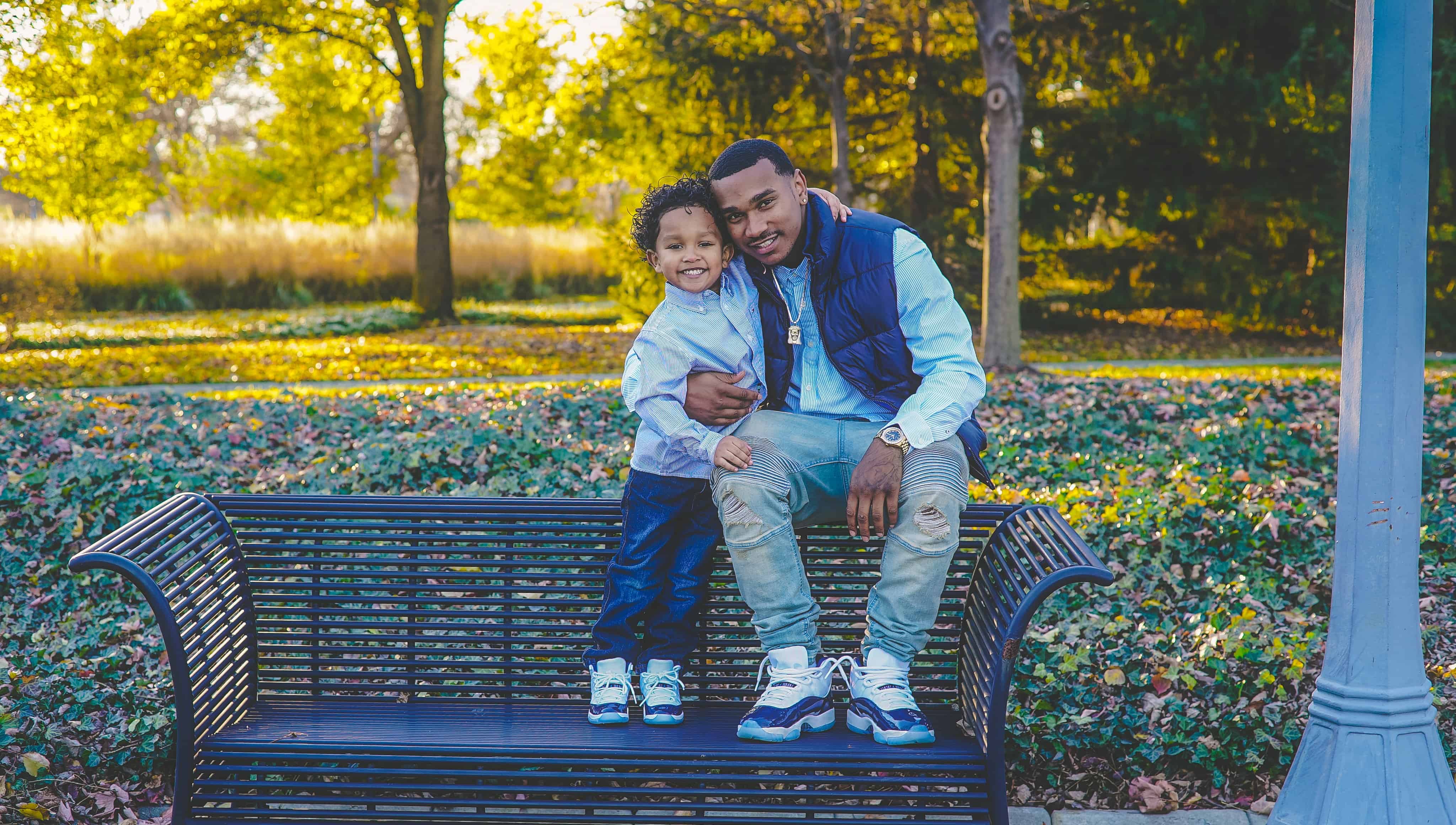 Interview the kids for Father's Day!
This post may contain affiliate links. As an Amazon Associate I earn from qualifying purchases. For more information, see our disclosure.
Create a list of questions for your child to answer. You can either print them out and have them fill it in, or record their answers on your phone. If the kids write their answers on paper, you'll have the added "awwww" factor of getting to see their new-to-writing handwriting. This gift checks all the boxes. Sentimental? Check. Creative? Absolutely. Affordable? That's a big heck yes! Here's how to get started.
The Questions
The questions you'll ask will depend on the age of the child. For younger children, give them simple questions they can answer about their dad, bonus points for questions that may result in a funny or sentimental answer. Tweens and teens can also participate in this gift, but the questions will need to be more sophisticated. Below are some examples to get you started:
Young Children
What is Daddy's first name?
How old is Daddy?
What is Dad's favorite color?
Favorite food? Favorite sport, etc…
What is something Dad says a lot?
What is your favorite thing to do with your dad?
Teens and Adult Children
What is your favorite memory of Dad?
What's an activity you and Dad like to do together?
Name an important life lesson Dad taught you.
What physical traits do you and Dad share?
What personality traits do you share?
Name one way your dad stands out from other dads.
The Father's Day Interview
Now it's time to ask the kids the interview questions. Decide if you prefer to have your child write out the answers, or record their answers. And, if you plan on recording their answers, decide if you will give the children (especially the older kids) the questions ahead of time.
No matter which way you choose to do the interview, you can get as creative as you want. If the kids will be writing their answers, encourage them to draw pictures to go along with their answers. Have them cut out photos of them with their dad and add it to their answer sheet. Have the kids decorate an envelope to put their Father's Day gift in.
If you are recording their answers, play with the format. Maybe you can dress up and use a makeshift microphone to conduct an actual interview. Or, download a video editing app to add family pictures or video clips of previous Father's Days in between interview questions.
Pro tip: Separate the children when they answer the questions so each interview is unique!
Presentation
Decide how you want to surprise Dad with his special gift! Will you give him the paper interviews along with a nice breakfast in bed? Or will there be an interview watch party after dinner? Either way, Dad will love this completely unique Father's Day gift.
So, if you are tired of buying golf balls, fishing lures, and car wash kits for dad, change things up this year. Give the important dad in your life a truly personal gift, that will bring him joy for years to come. And the best part about this gift? You can give it over and over and over again. Make it a tradition and hold a Father's Day Interview every year.