A long time favorite of my kids are these mini taco bowls! These are easy to make for a quick and delicious dinner.
The first time we made these was after a Jr. High foods class my daughter took. They made it in school, and she couldn't wait to come home and make it for the rest of the family.
This post may contain affiliate links. As an Amazon Associate I earn from qualifying purchases. For more information, see our disclosure.
To make the bowls, I cut a circle out of a tortilla with the lid of a Quart sized mason jar. This is the perfect size to fit inside a standard muffin tin.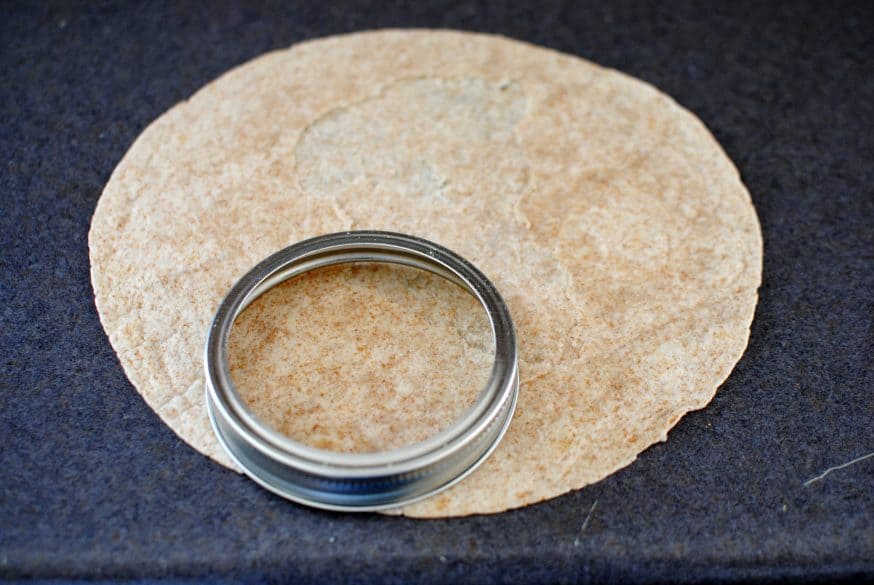 I can usually get about 3 circles out of a tortilla, and the rest of the scraps, I tear into strips and layer inside a cup, so the layers overlap. A quick spray with cooking spray, and after it's baked, it holds together perfectly.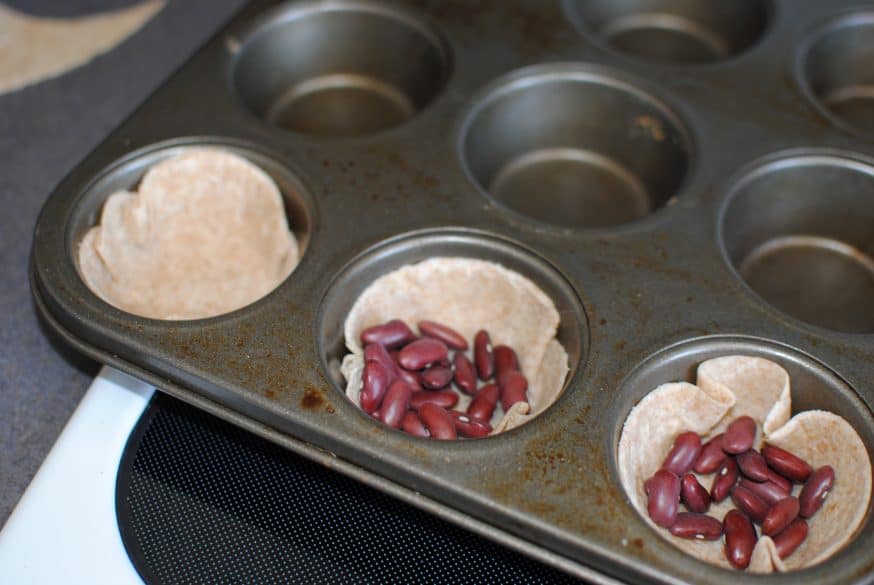 Optional- fill the cup with dried beans to hold the cup in it's shape.
Bake the cups at 400 degrees for about 8-10 minutes.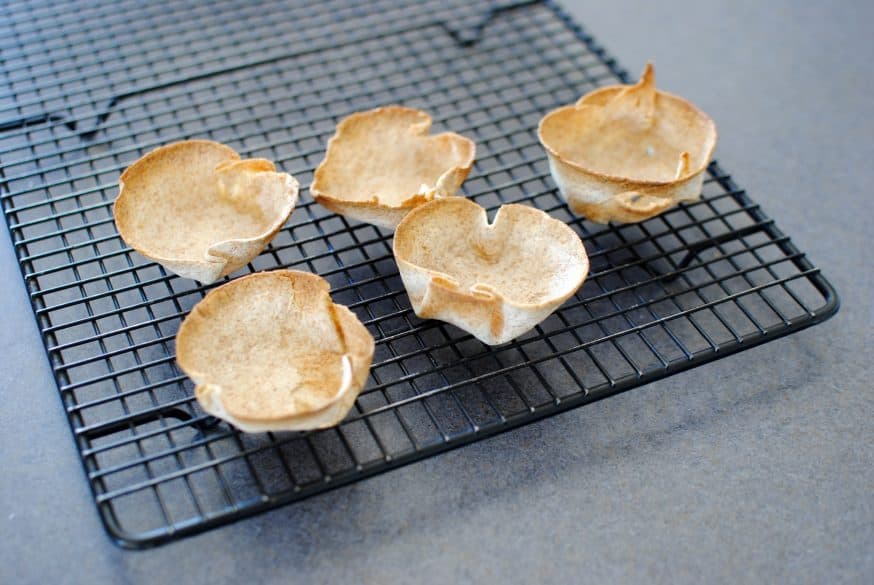 While the cups are baking, make your taco meat!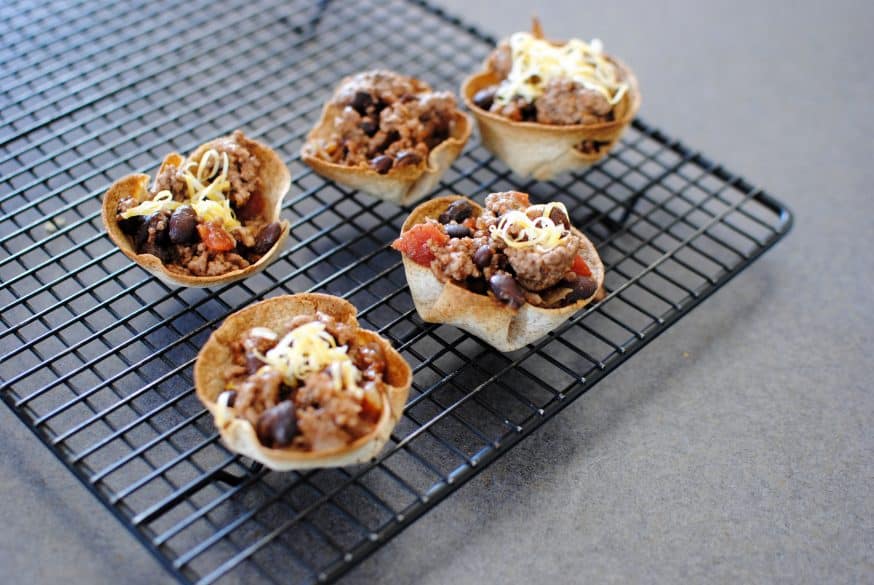 This is the taco filling we use, whether it's in soft or hard shells:
Ingredients
1/2 medium – onion
1/2 pound – beef, ground, 95% lean
15 ounce – black beans, canned
1 tablespoon – taco seasoning
1 cup – salsa
Toppings:
1 medium – tomato, red
1/4 cup – sour cream
1/2 cup – cheddar cheese, shredded
Instructions
Preheat oven to 400°F.
Spray 4 medium, oven-safe bowls with cooking spray and place a tortilla into each one, pressing it down to shape. Bake for 10 minutes or until crispy.
Meanwhile, dice onion and tomato; set aside separately. Heat a large skillet over medium heat.
Add onion and ground beef to hot skillet, and cook for 5 minutes or until no longer pink, stirring frequently to cook through and crumble. Drain any excess grease.
Drain and rinse beans and add to skillet, along with taco seasoning and salsa; heat through.
Fill baked taco bowls with meat mixture, and top with tomatoes, sour cream, and shredded cheese.
Let your kids help in the kitchen, and start with these yummy taco bowls! You won't regret it!