Do you have a child heading off to college this fall? It can be hard to figure out exactly what to bring along to their dorm room, and what is better left at home. Through my own college experience as a student, as a Resident Advisor, and after recently chatting with my nieces who both just completed their freshman year of college, I have compiled a list of items that can make a dorm room feel more like home. Some of them are practical, and some are just for fun. I hope this list will help you and your college student in the packing process.
Here are some must-haves items for a college dorm room.
Before you start making your list, there are two things I encourage you to do first.
1. Try to figure out how big their dorm room actually is.
This post may contain affiliate links. As an Amazon Associate I earn from qualifying purchases. For more information, see our disclosure.
If your student didn't get a chance to tour their residence hall ahead of time, see if there are room layouts on the Residence Life section on the college website. Many colleges will provide these. If they don't, you can call the Residence Life office and ask them for this information.
Why is this a good idea? Dorm rooms greatly vary in size and layout. Some rooms have moveable beds/desks that can be configured in different ways or bunked. Some have furniture that is attached to the wall and can't be rearranged. The size and layout will impact the amount of stuff, especially big items, that will actually fit in the room.
Encourage your child to get in touch with their roommate ahead of time.
When I went to college over 20 years ago, my college sent me the name and address of my future roommate. I wrote her a letter and we eventually connected over the phone once or twice before school started. Nowadays, technology allows roommates to contact with each other so much easier and more often.
Besides getting to know each other a little, this early connection can allow your child and their future roommate to plan out what they would like to have in their room, as well as figure out which one will be providing which items. This can help you avoid the situation of ending up with two of the same thing (like two microwaves, for example.)
Here is a list of larger items you might consider bringing.
Microwave
It's nice to have a microwave to heat up water for hot drinks, to heat up leftovers or popcorn, or to make an easy meal if they miss the hours the cafeteria is open.
Mini-fridge
Another item that is nice to have for storing cold drinks, snacks, juice, etc. These are sometimes available to rent from the school.
Comfy chair
You might not have room for a chair (another reason to try to figure out the layout ahead of time), but if you do, I would highly recommend bringing one along. It doesn't have to be large or expensive. It could be a simple gaming chair, or bean bag. Just something cozier than the standard issue desk chair.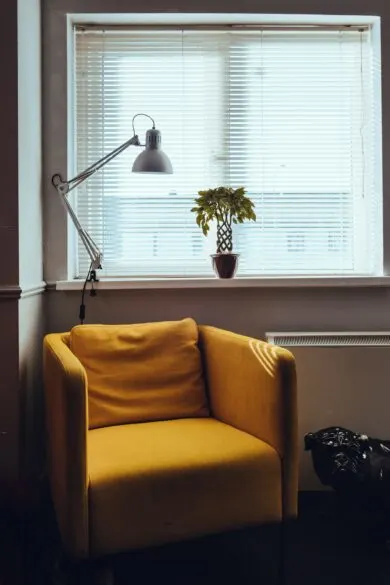 Floor rug
Many dorm rooms have wooden or tiled floors which can be both hard and cold. Having a soft area rug can really make the dorm room feel homey and offer another place for visitors to relax.
This can serve as a spot to sit but can also serve as a place to store extra blankets, coats, or shoes.
Here is a list of smaller items I recommend bringing.
Coffee maker
Maybe your child hasn't started drinking coffee, but if they have, having a small coffee maker they can keep in their dorm room can save tons of money!
Computer and printer
While there are accessible computer labs and printers on campus, if you can afford to send a computer and printer with your child, I would highly recommend it. A laptop is an even better option so they can use it around campus.
Storage containers
Most dorm rooms provide a closet for each roommate, and some might even have a sink with some additional drawers for storage or even a small set of shelves. But since dorm rooms aren't generally super spacious, it's good to take advantage of other areas for storage, like under the bed.
You can also bring some storage containers or an organization system to use within the closet to maximize how you are using that space. (And remember to pack plenty of hangers!)
Desk items
You will want to bring all the essentials—envelopes, stamps, highlighters, pens, pencils, stapler and staples, paper clips, rubber bands, paper, post-its, glue, pushpins, desk lamp, pencil sharpener, 3-hole punch, scissors, ruler, extension cord, power strip, and tape.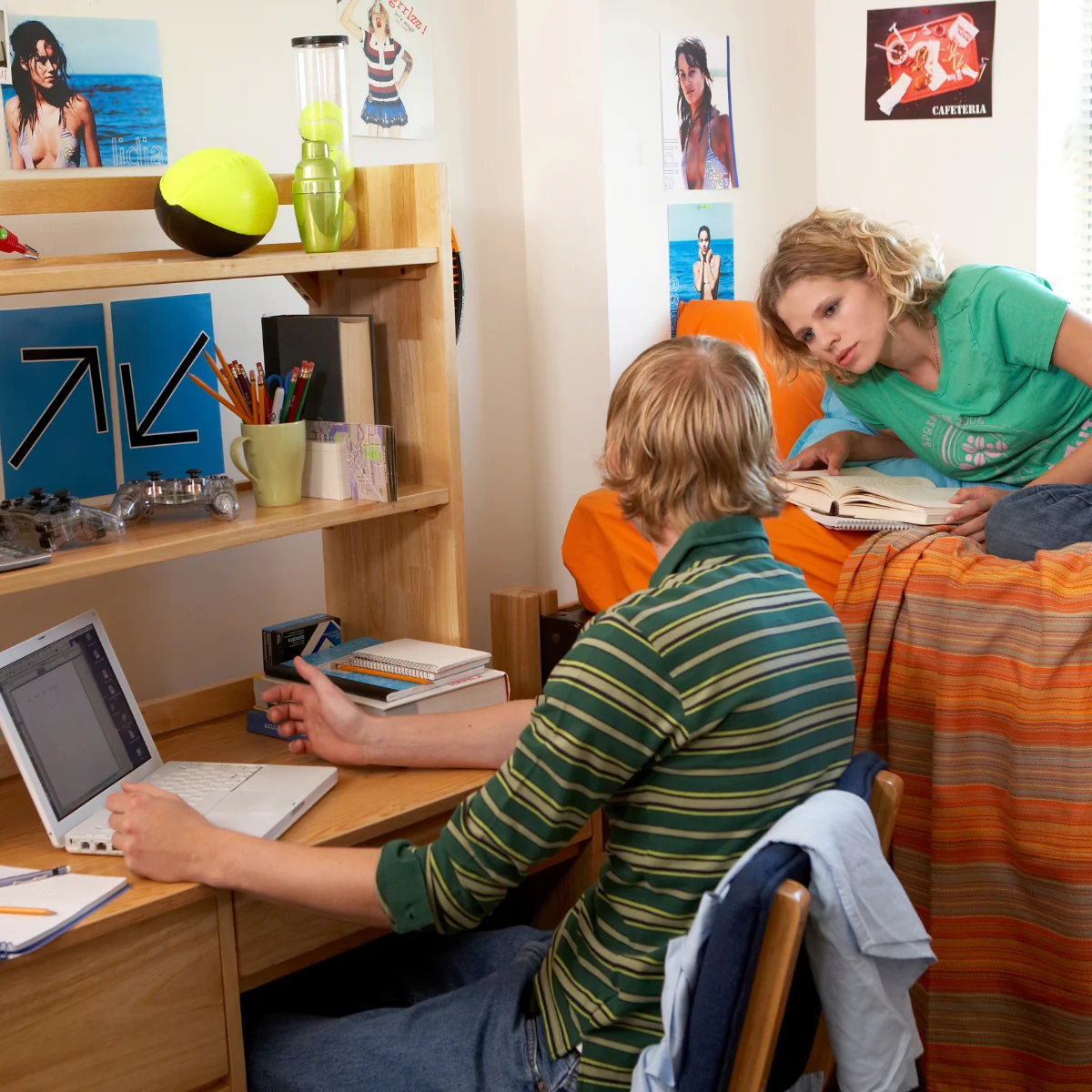 Laundry items
Residence halls typically have an on-site laundry mat for student use. But it might be on a different floor than your child's room, so it's good to bring along a large laundry bag or basket for transporting clothes back and forth. Also remember to bring detergent, dryer sheets, an iron, and a small ironing board if the residence hall doesn't provide one.
Bedding
Typical dorm rooms have twin size beds. You will need to provide your own sheets and pillowcases, pillows, and comforter. It's also nice to have some extra blankets, and a foam mattress pad can make the bed comfier.
Bathroom items
Plan to bring a shower caddy for shampoo, conditioner, soap, razors, etc. Your student will also need to provide their own towels and washcloths. A bathrobe is also nice to have, along with shower shoes. (They will be sharing this bathroom with dozens of other folks!)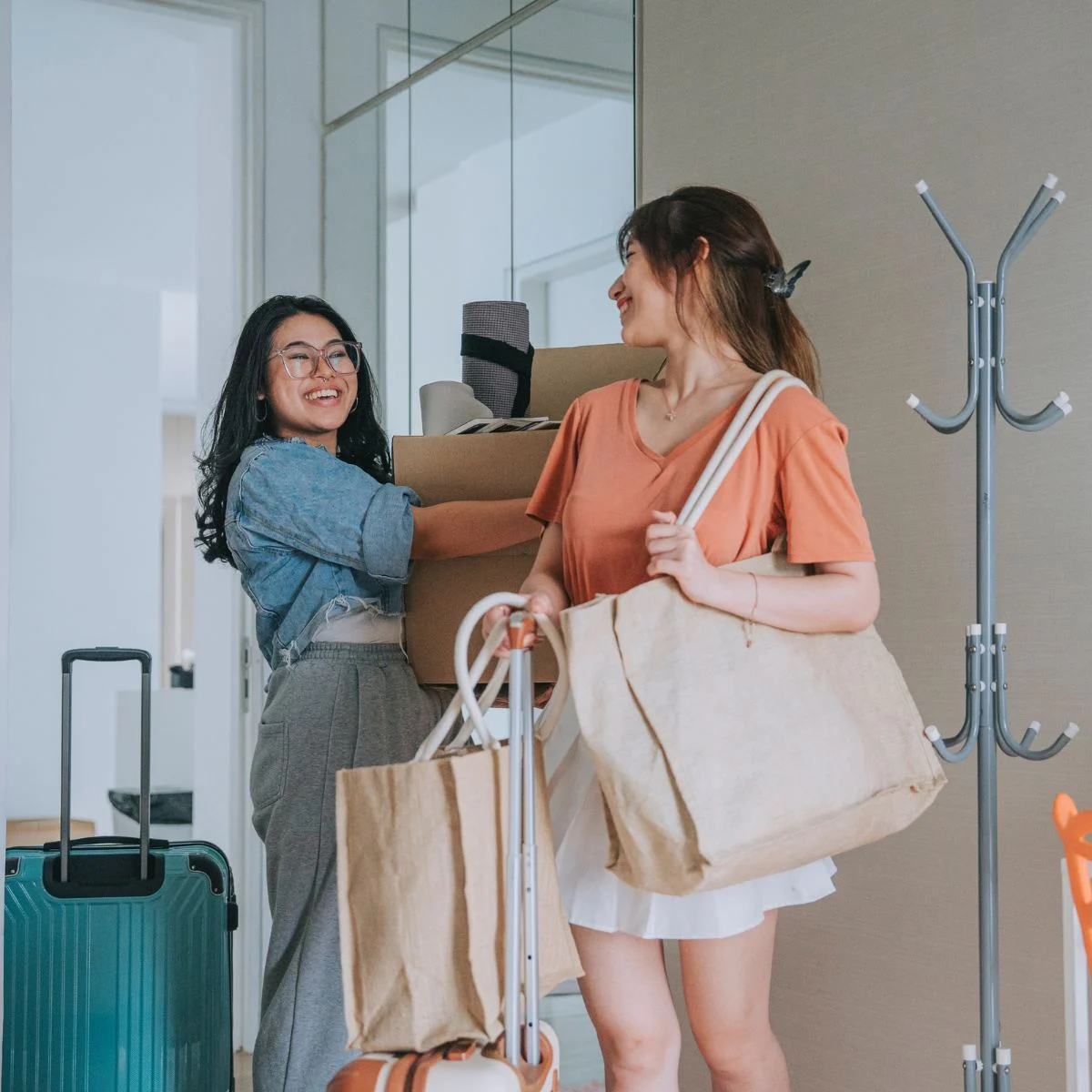 Miscellaneous items
Of course, there are several miscellaneous items that your college student will want to pack. These might include decorations (hanging lights, posters, picture and artwork), a journal, favorite movies, plants, a camera, boots (if needed), waterproof jacket, athletic equipment, a small set of dishes, cups, and silverware, a water bottle, batteries, medicine, a first aid kit, and an umbrella.
It can be a daunting task to move your child into their dorm room, but I hope this article has provided some insight to help you in this process.