For me, packing for a trip has always been a huge headache; whether its a weekend get-a-way or a 2 week vacation. I'm always super stressed that I'm going to forget something important or that I won't have what I need. This past month, I've taken 3 separate trips and spent about 11 days away from home. It's been A LOT of packing so I thought I'd share some of my tips and tricks that have made things a little easier.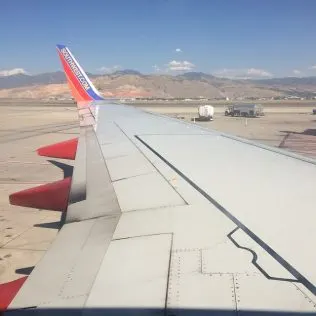 This post may contain affiliate links. As an Amazon Associate I earn from qualifying purchases. For more information, see our disclosure.
Make a master list of what you'll need no matter where you're going or what you're doing. A few days before your trip, jot down the items you use while your getting ready for the day (i.e. deodorant, moisturizer, toothbrush, etc.). Save this list somewhere safe to use for future trips.
If you travel often, or just hate packing like I do, designate a set of your basic necessities for travel. I keep a travel case with travel sizes of my skin care, hair care, tweezers, a razor, and other basic toiletries stocked and ready to go. It saves me a lot of time (let's face it…I'm always packing last minute) and I don't have to worry about forgetting something I'll really need. It also makes unpacking a breeze.
Set your suitcase out a few days before departure and add things in as you think of them. This is especially helpful to me because a few days before I leave I'm constantly thinking of things I need that aren't necessarily "essential." When I visit my family in Utah, I'm almost always bringing back something I borrowed or accidentally took last time I was there and I never remember to pack those things in the moment.
Utilize vacuum seal travel bags. For longer trips, I always pack at least two of these Ziploc Space Saver travel bags. They are great for separating your clothes and helping you stay organized; also, you don't need a vacuum to seal them, which is ideal for traveling. When my husband and I went on a two week cruise in December, I used one bag for my lounge clothes and the other for socks and undergarments. They were great because I could also use them for dirty clothes and seal them up so they didn't contaminate my clean clothes.
I hope you find these tips helpful on all your summer adventures!