Did you know that April 6th is National Caramel Popcorn Day?
Well I've rounded up three of the best caramel popcorn recipes so you and your family can celebrate the day together.
This post may contain affiliate links. As an Amazon Associate I earn from qualifying purchases. For more information, see our disclosure.
The first recipe is a "traditional" caramel corn, the second is a fun and creative spin, and the third is a "quick and easy" caramel popcorn made for those who still want to enjoy the celebration without spending a ton of time in the kitchen.

Traditional Soft Caramel Popcorn Balls
My mom has used this caramel popcorn recipe my whole life. We always made it together in the fall, and it always brings back a ton of childhood memories whenever I eat it.
You'll make a lot of caramel popcorn with this recipe! So you may want to cut it in half if you think you'll get tired of eating it for a few days. (Although, I'm not sure how that's possible.)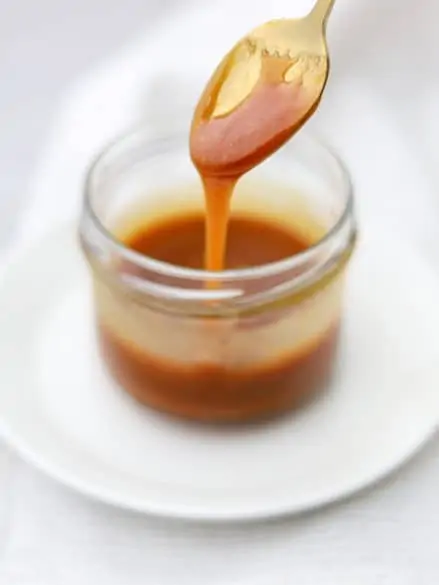 Ingredients:
An entire stick of Butter (or 1/2 cup)
1 Cup of Corn Syrup
2 and 1/3 cups of Brown Sugar (or 1lb)
1 14oz Can of Sweetened Condensed Milk
2 Gallons of Popped Corn. This works best with Air popped popcorn

Directions:
Bring out your largest bowl or bowls and pop the two gallons of popcorn. Bring the butter, corn syrup, and sugar to boil; add sweetened condensed milk while constantly stirring. Boil for 3 minutes. Pour over popcorn, stirring to coat evenly. Shape into popcorn balls while still slightly warm.

Fun Colored Popcorn Balls
Use this recipe for a fun spin on traditional caramel popcorn. I've seen people shape these into "Easter Eggs" or shape them onto lollipop sticks as a "Flower Blossom." You could also make a few batches with different colors and mix them all together for rainbow popcorn.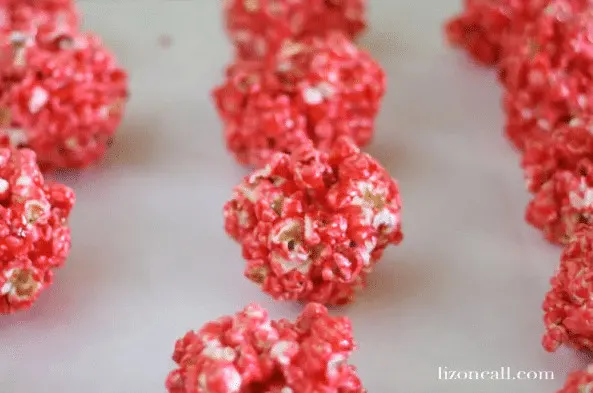 Needed Ingredients:
1 Cup Corn Syrup
½ Cup White Sugar
3 Oz of Jell-O – Your choice of color(s).
10 Cups of Popcorn – air popped is best for this recipe.

Directions:
Place popcorn in a large buttered bowl. Combine corn syrup and sugar in a saucepan. Cover with a lid and bring to boil. Remove from heat, and add Jell-O. Stir until Jell-O is dissolved. Pour syrup over the popcorn and stir until it's all coated. Shape into balls while still slightly warm.

Quick and Easy – Marshmallow Caramel Popcorn
This recipe is one of the quickest way to make caramel popcorn, but it's best when it's eaten right away. After a few hours, it doesn't taste as good.
For this recipe, you can use microwave popcorn. Just remember to pick out all the unpopped kernels from your bowl before mixing in the caramel spread.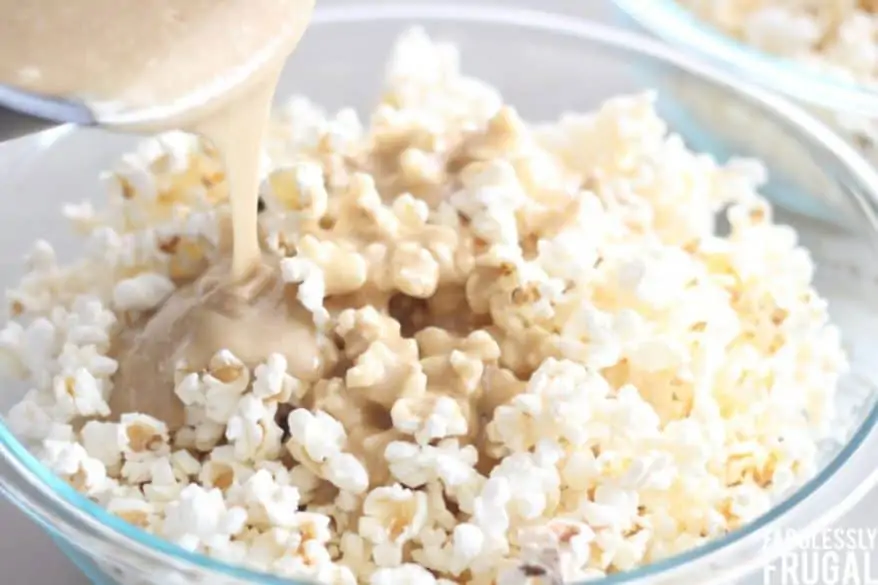 Ingredients:
12 Cups of Popcorn
½ Cup of Brown Sugar
½ Cup of Butter
9-10 Marshmallows (Regular size)

Directions:
Prepare the popcorn first. Spread a thin amount of butter across the inside of a large bowl. Fill the bowl with 12 cups of popcorn.

For the Caramel Spread:
Put the brown sugar and butter into the microwave for 2 minutes. Take it out, stir and then add the marshmallows.
Then microwave until the marshmallows are melted, about 1 to 2 more minutes.
Stir and then pour over the popcorn while caramel is still hot. Keep stirring the popcorn and caramel spread until all the popcorn is evenly coated. Best enjoyed while still warm.

I hope you and your family can take the time to make one of these recipes together to enjoy National Caramel Popcorn Day!