Mark your calendar because Friday June 12th is National Peanut Butter Cookie Day. There are all kinds of peanut butter cookies so let's get baking.
Best Ever Soft Peanut Butter Cookies
First things first. Why do peanut butter cookies have that forked criss cross pattern? It's because peanut butter dough tends to be very dense and the cookies often don't flatten out during the baking process or get cooked all the way through. If you make the criss cross pattern with the fork it flattens out your cookie and they can bake evenly. Just like in this recipe for the best ever soft peanut butter cookies.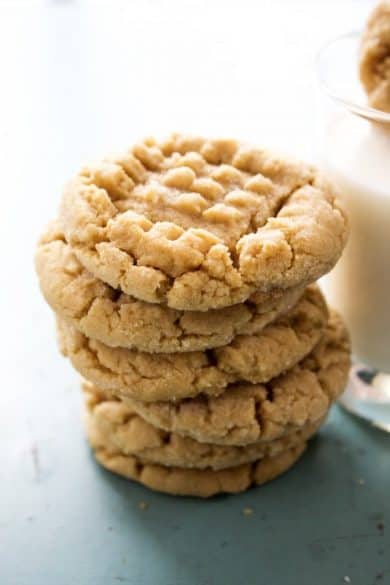 Peanut Butter Chocolate Chip Cookie
This post may contain affiliate links. As an Amazon Associate I earn from qualifying purchases. For more information, see our disclosure.
My family can never seem to get enough chocolate chip cookies. My husband can never seem to get enough peanut butter. So when I saw this recipe for peanut butter chocolate chip cookies I had to try it out. We were not disappointed. These cookies were soft and chewy and peanut buttery. Some batches I left in a ball before baking. Others I smooshed down a little. The batches starting as a ball of dough turned out more like the picture below. The others had a larger flatter look. I loved them both equally!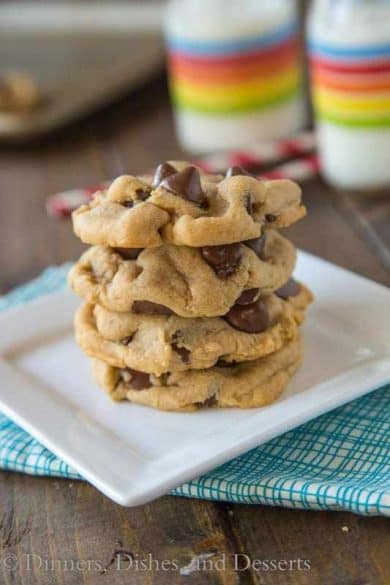 Peanut Butter Oatmeal Cookies
Peanut butter and oats is a fabulous combination for a cookie. You can take your pick of quick oats or old fashioned oats. Or a combination of the two! If you haven't ever made a batch of these before be sure to on National Peanut Butter Cookie Day. You can find this recipe here.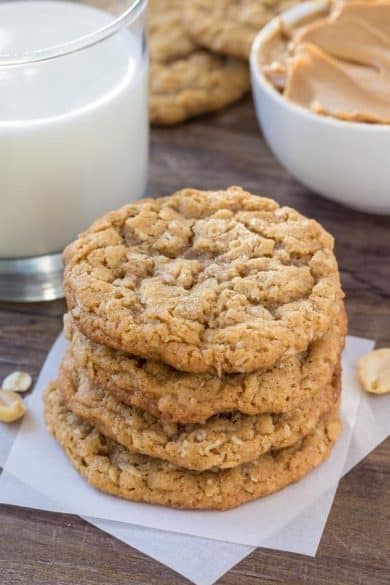 Disneyland Copycat Peanut Butter Cookie
I get so distracted riding Splash Mountain and the Matterhorn that I have never taken the opportunity to try a Disneyland peanut butter cookie. With Disneyland being closed for the time being you can celebrate National Peanut Butter Cookie Day by following this copycat recipe and making your own Disneyland cookie.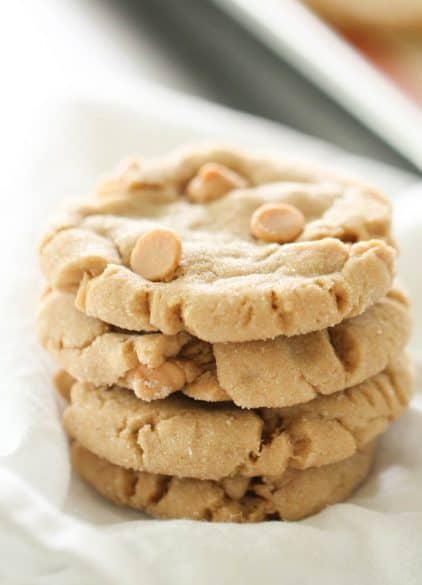 Chocolate Peanut Butter Cookie
When you first think of things that go with peanut butter, chocolate is sure to come to mind. So of course together they would make a delicious cookie! A 1/2 cup of cocoa is what gives variety to these peanut butter cookies.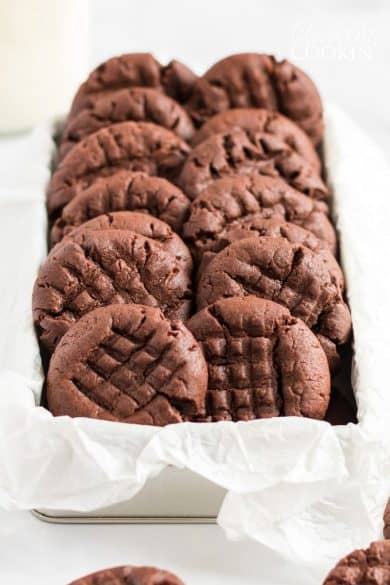 Peanut Butter Blossoms
I get excited anytime I see these cookies at a party. Preppy Kitchen calls them peanut butter blossoms. It's a soft peanut butter cookie with a Hershey Kiss added after baking (if you add it before it will be a chocolate puddle). They are as fun looking as they are yummy.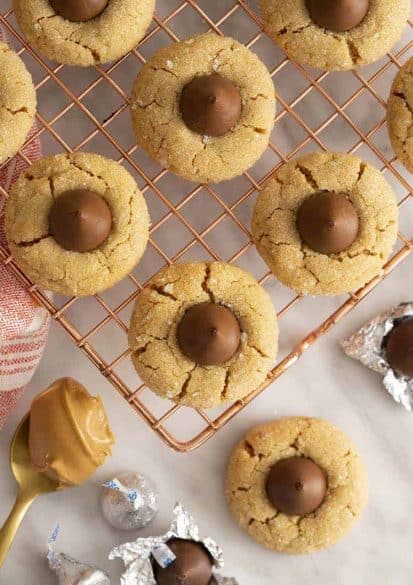 Reese's Pieces Peanut Butter Cookies
For you serious peanut butter lovers out there this cookie is for you. Not only is it a peanut butter cookie but it has tasty Reese's Pieces in it as well. A double whammy of peanut butter goodness.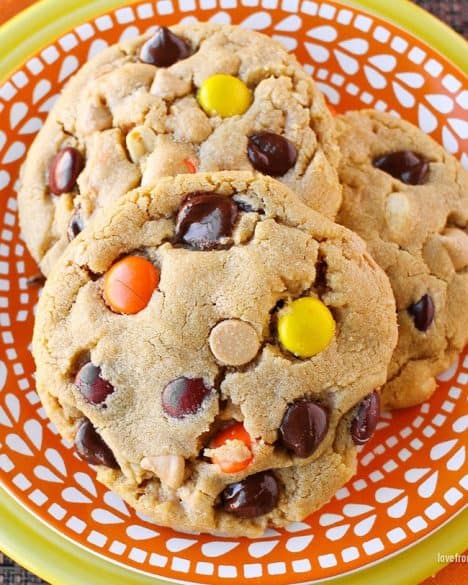 If peanut butter is what you crave (or just a yummy cookie) mark June 12th on your calendar and don't let National Peanut Butter Cookie Day pass you by.