Once I became a mom, having a clean house became both more important and more difficult. And not only because of my kids making a mess. Once my kids were toddling around touching everything and putting things in their mouths, I grew concerned about the chemicals in my cleaning products.
I don't want my kids touching germs, but I definitely don't want chemicals on their hands or in their mouths either. I know I'm not the only mom who feels this way. After doing a little research I've found many useful natural recipes for cleaning supplies.
This post may contain affiliate links. As an Amazon Associate I earn from qualifying purchases. For more information, see our disclosure.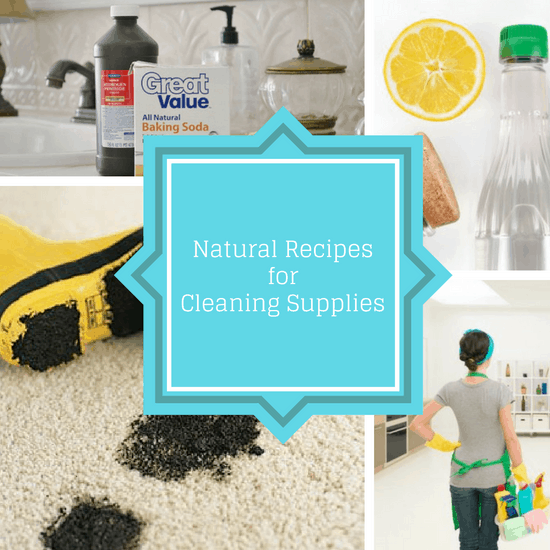 5 Natural Recipes for Cleaning Supplies
Here are five of my favorite natural cleaning recipes. Most of these cleaning recipes can be made with things you probably already have around your home.
If not, never fear, all of these items are cost effective! You'll save a ton of money by switching to DIY cleaning supplies!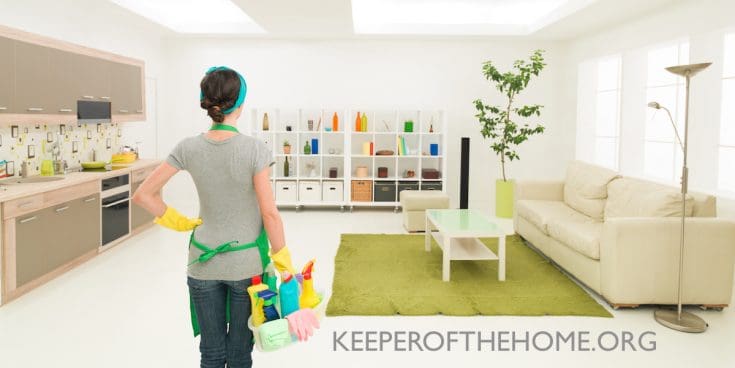 If you're looking for a natural recipe for cleaning all of the hard surfaces in your house, this is the one for you. This simple and effective all purpose cleaner is useful for kitchen and bathroom counters as well as other hard surfaces throughout your home.
Here is the recipe, or you can follow this link.
Add these ingredients to a full-sized spray bottle and then fill the bottle with tepid water. Shake until mixed. The recipe notes you can also add 10 drops of essential oils to cover the vinegar scent if you prefer. I don't mind the vinegar scent and it dissipates quickly, but you may find you prefer a nicer smell.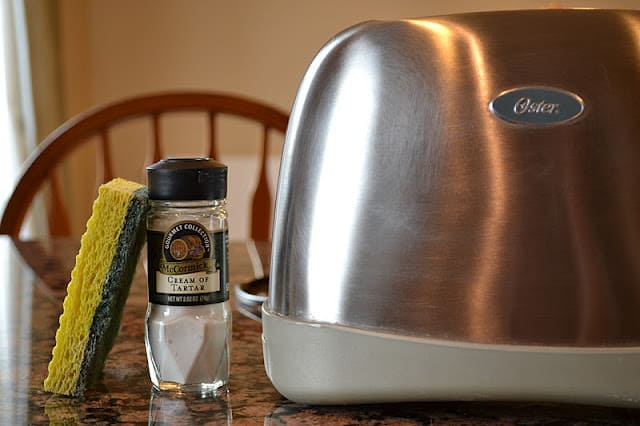 Cream of Tartar has many uses in natural recipes for cleaning supplies. One of them is cleaning stainless steel. It is most often mentioned as a cleaner for stainless steel appliances, but it can also be used to clean stainless steel cookware and flatware.
The recipe itself couldn't be simpler, you mix 1 tablespoon of cream of tartar with a few drops of water. Then rub the milky solution on your appliance and scrub with a sponge.
You can rub off any residue with a wet towel. This small amount is good for a toaster or cookware but if you're planning on cleaning a larger appliance then multiply the recipe as needed. Soon you will see your smiling face reflected back in your newly shiny stainless steel.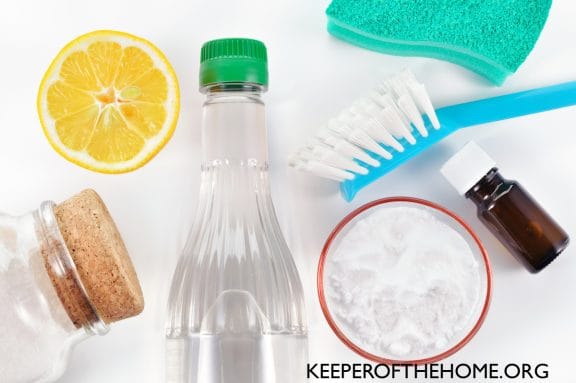 This particular natural recipe for cleaning your toilet bowl is less natural than it is chemical free. My goal for seeking out natural recipes for cleaning supplies was geared towards creating a safe, chemical-free cleaning supply stash and this certainly fits those criteria. I think you'll be surprised at the main ingredient, I know I was.
There is actually only one ingredient to this recipe, lemonade flavored Kool-Aid.
To use lemonade Kool-Aid as a toilet bowl cleaner, all you need to do is flush the toilet and sprinkle the Kool-Aid around the bowl. Then scrub with a toilet brush. Let the Kool-Aid sit in your toilet for several hours and then flush. The citric acid in the lemonade Kool-Aid works to clean your toilet bowl.
Not only is this toilet bowl cleaner safe and easy. It is also inexpensive. You'll be impressed with the results.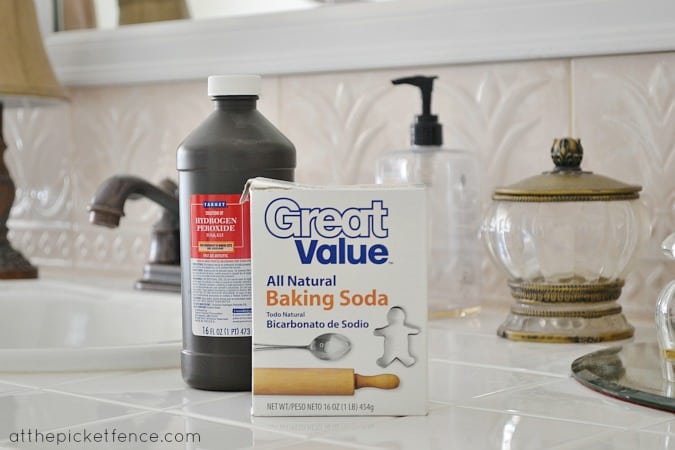 One of my least favorite cleaning tasks is cleaning grout from bathroom tile. And even among chemical store bought cleaners, I've struggled to find a product that worked as well as I needed it too. When I began my search for natural recipes for cleaning supplies I came across this recipe for grout cleaner and I have been impressed with the results.
To get started, pour baking soda into a bowl. Add hydrogen peroxide to the baking soda until the two ingredients form a paste. Spread the paste over the lines of grout in your tile and press it in with your finger.
Leave the paste on for a couple of hours. After letting it sit for awhile, scrub the paste away with warm water and a cloth. It may take a bit of scrubbing but the result is clean white grout lines.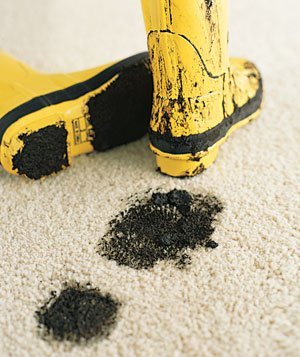 A chemical free carpet cleaner was one of the top priorities in my search for natural recipes for cleaning supplies. My living room carpet is where my kids spend most of their play time.
As a result, it is one of the most common areas where I get stains. And also where I least want to worry about chemical residue near my children. Finding these recipes for a natural carpet cleaner has been a big help.
When you need a carpet cleaner for a stain try mixing ¼ cup of translucent dishwashing liquid into one cup of lukewarm water. You can mix these ingredients in a spray bottle and mist the stain or dip a cloth into the solution and apply to the stain by rubbing.
A second carpet cleaner recipe uses a favorite ingredient of natural recipes for cleaning, vinegar. Mix equal parts vinegar and water in a spray bottle or on a cloth and apply to your carpet stain.
If a vinegar smell bothers you, the dishwashing liquid and water mixture may be a better option for you. These are both mild cleaners and work best when applied to stains right away rather than those that have had time to set.
Enjoy the Benefits of Natural Cleaning Supplies
Natural recipes for cleaning supplies are useful for keeping a chemical-free clean home environment. When you clean with natural recipes you don't have to worry about your kids or even pets coming into contact with toxic cleaning chemicals.
I have also discovered a two unexpected benefits to using natural cleaning supplies. First, these recipe ingredients are very inexpensive and are things I keep on hand at home all the time. So, rather than having to store shelves full of expensive cleaning products I only use occasionally, I can make up a small amount of what I need with a few simple ingredients.
The second benefit is now that my cleaning supplies are non-toxic, my kids, even my youngest, can join in and learn to help with cleaning.
Try a few of these natural recipes for cleaning supplies and enjoy these benefits yourself!