Did you just give birth to an adorable baby and wish you could have a professional photographer on standby to capture every sweet moment? Perhaps your kids are a bit older, and you wish you had actual prints of their big toothy grins hung up on your wall, rather than buried in the hundreds of digital pics on your cell phone. Have you considered a studio photography session?
While being able to afford a long, private family photo session every few months sounds amazing, you might have a hard time fitting that cost into your budget. At the same time, you don't want to rely solely on your own photography skills to capture your child's first years.
This post may contain affiliate links. As an Amazon Associate I earn from qualifying purchases. For more information, see our disclosure.
There is a perfect solution maybe you haven't considered yet — a department store photography studio session. These studios provide professional portraits at a much cheaper price, allowing you to get your kids' pictures taken more often.
Here are a 9 tips to help you get the most out of your studio photography session.
Tip #1: Always try to book the first appointment of the day.
If the first appointment isn't available, the earlier you can schedule in the day the better off you'll be. Photographers do their best to stay on time, but the further the day progresses, the more likely they are to be running a bit behind.
If you plan your photo shoot around your baby's nap or feeding schedule and your appointment is then delayed by 30 minutes, it can be downright disastrous. Trying to keep your toddler from pulling every shirt off the rack while you kill time walking around the store is not so fun either.
Some studios close down for a lunch break, so the first appointment after lunch is also a good one to snag. Weekends are generally busier, as are the months of November and December because of the holiday photo card rush.
Tip#2: Pack the clothes you want your munchkin(s) to wear during the photo shoot and change them at the studio.
It's Murphy's Law that in the short time it takes to travel from your house to the photography studio, there will be an explosion from one or both ends. Don't risk it! Also, most studios will snap shots of your kiddos in a second outfit as well, so be sure to pick out two outfits to bring with you.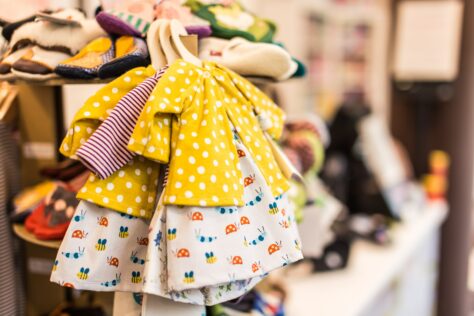 Tip #4: Bring a comb/brush and spray bottle
It is much easier to do last minute touch-ups to your kiddos' hair with an actual comb and water than with your fingers. Inevitably, their hair will get mussed up during the car ride to the studio.
Tip#5: Be willing to reschedule.
Yes, it's a big pain. After all, getting one or two (or more) little cherubs out the door on time is no small feat. But sometimes your darlings are just not in the mood to be the sweetest versions of themselves.
They might be tired or hungry. Or maybe they don't hit it off with a particular photographer. It happens. If you aren't happy with the end result, don't be afraid to try again a different day. The studio wants you to be a satisfied customer!
Tip #6: Add a little extra incentive for good listening!
Yes, kids need to learn to follow directions without a reward being involved, and bribery should be used sparingly. But in this situation, if offering a special treat for following the photographer's directions can save you a return trip the next week, then it's worth a shot!
In order for this tactic to be successful, you must know your child's latest currency. Just when you think you have it figured out, it changes! Here is an example of a failed attempt with my three-year-old:
Me: "If you are a good listener, you can have some M&Ms."
Him: "I don't like M&Ms."
Me: "If you cooperate, we can go for a ride in the elevator."
Him: "I don't like elevators."
Me (totally desperate): "If you don't listen, then Mommy is going to eat all your M&Ms!"
Him: "O.K., I'll watch you!"
Epic fail. The next photo shoot, I figured out ahead of time what his new favorite candy was and it worked like a charm. Just sayin'.
Tip #7: Ask about purchasing a studio photo membership.
If you plan to visit the studio at least a couple times a year, it might be worth investing in a photo membership. Usually these memberships last for 2 to 3 years at a time. Some perks might include free sitting fees, free pictures, discounts on collages, etc.
I found that our photo membership quickly paid for itself after our first visit. In addition, you will be notified about any promotions happening throughout the year and can score some great deals through additional coupons sent out via the mail or e-mail.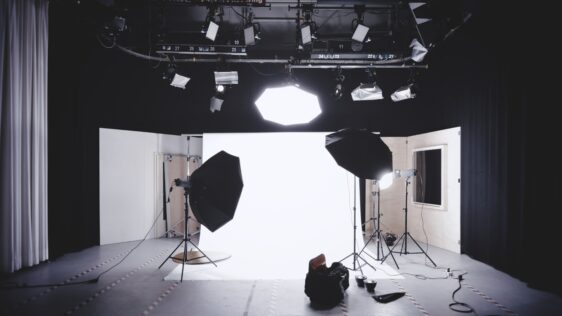 Tip #8: Know ahead of time which pictures you want to have taken.
Studio sessions are generally shorter—usually 20 to 30 minutes. If there are certain pictures you know you want for sure (head and shoulder shots, picture of siblings together, picture with a parent, etc.), be sure to give those requests to your photographer before you begin so they know which pictures are most important to you.
Tip #9: Bring a list of the number and size of pictures you plan to purchase.
If your kids are being especially adorable during your session, it can be hard to pick and choose which pictures you want to buy! Studios will often sell you a disc that holds all the images, but these can be kind of pricey. You can save time and money if you know exactly how many of each size print you want to buy.
Plus, if your kids are anxious to leave, you probably don't want to spend a lot of extra time figuring out your photo order after your session is done. If worse comes to worst, you can always order photos after the fact if the studio provides a link to the pictures, but you will probably have to pay for shipping.
If you are looking for professional and very affordable prints of your kiddos, then a department store studio photography session might be the perfect solution. I encourage you to give it a try!