Planning a trip to the happiest place on earth? Check out these pros and cons of using Disneyland's Genie+ to decide if it's right for you.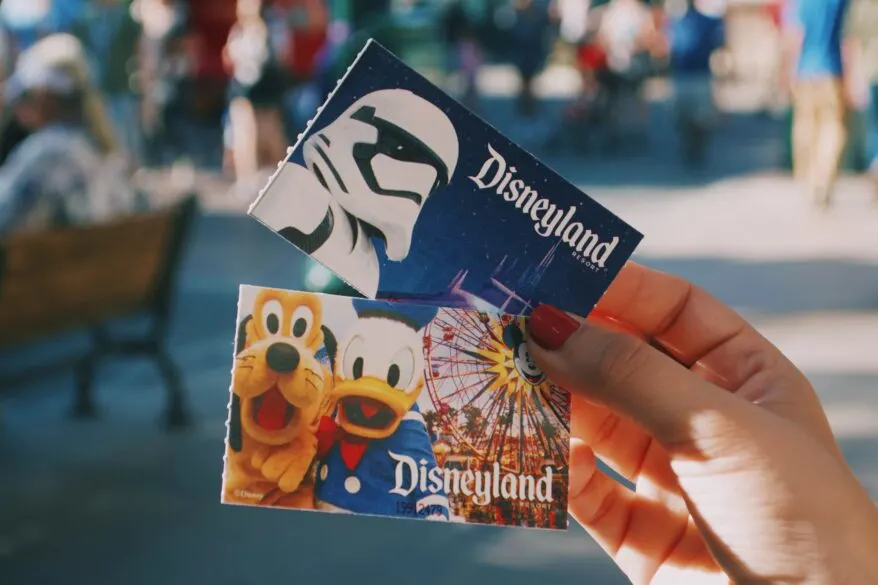 What is Disneyland's Genie?
Before we get to the pro's and con's let's talk about the 3 main components that make up Disneyland's Genie service that I as a recent guest could utilize.
Disney Genie Service
This post may contain affiliate links. As an Amazon Associate I earn from qualifying purchases. For more information, see our disclosure.
First is the Genie service which is a planning tool to help you make the most of your day at the park.
This portion of the Disneyland app is a tool that can help you plan your day at Disneyland. It allows you to choose dining options and experiences that you don't want to miss and it plans them into your day for you.
Then it gives you recommendations on your "tip board" for other experiences or dining you may be interested in.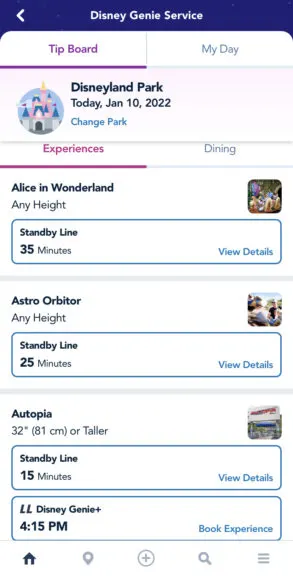 I found the wait times listed next to the rides it suggested to be helpful. As well as the next time to book a Lightening Lane experience.
I also liked that it showed me when the show times were that I may not have noticed otherwise since I chose not to take a Disneyland paper map.
Other than that it wasn't super helpful to me and my family as we spent our days in the park. In fact it wasn't even as user friendly as we had hoped.
Genie+ Add on Service
Second is the Genie+ paid service which allows you access to Lightening Lanes (formerly known as fast pass lines).
Note that you can only use the Lightening Lane once for each ride that is allowed. Not all rides have Lightening Lanes.
Through the Disneyland app you can purchase Genie+ for $20 per day per person. Once purchased you can choose from the list of rides that Genie+ gives you a Lightening Lane entrance for.
When selecting your ride it will give you an hour window of time to return to ride that ride using the Lightening Lane.
Individual Lightening Lanes
Third are individual Lightening Lanes for select rides that you can purchase separate from Genie+.
At Disneyland you can pay to use a Lightening Lane on Rise of the Resistance which is separate from the Genie+ Lightening Lanes.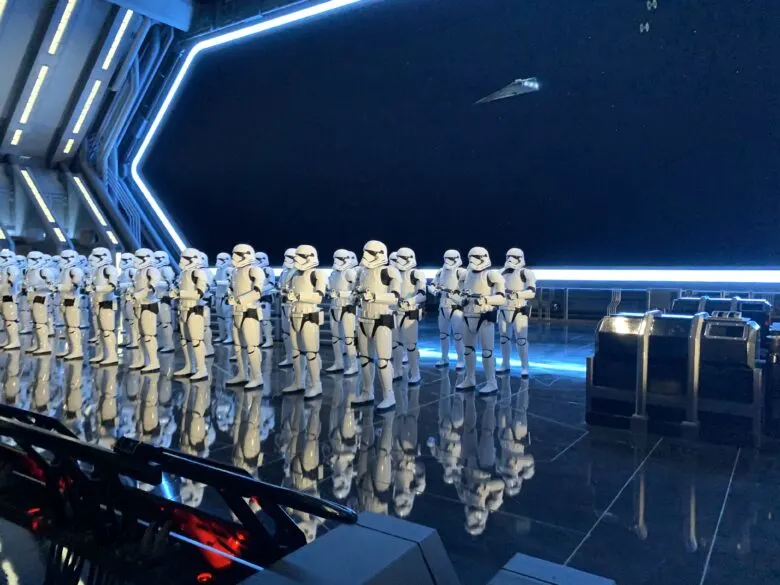 Pros and Cons of Using Genie+
Pros of Using Disneyland's Genie+
Less Time Waiting in Lines
Who doesn't love shorter lines? Being able to enter an attraction (ride or experience) through the Lightening Lane entrance cuts your wait time dramatically.
It's like having your place saved in line while you spend your time riding other rides, eating and enjoying the park while not waiting in that line.
Convenient
It's all about the app. That's where the magic happens.
You can easily make your Lightening Lane selections on your phone while waiting in line for another ride.
You can see what the return time is for each Lightening Lane right from the app and make and cancel selections with the touch of a finger.
When selecting your ride it will give you an hour window of time to return to ride that ride using the Lightening Lane.
PhotoPass
When you purchase Genie+ it also comes with a PhotoPass for the day.
PhotoPass allows you to download pictures like the ones Disney takes of you on Splash Mountain (those bad boys are epic!).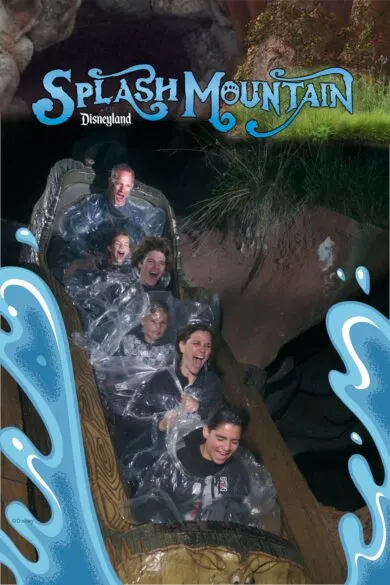 You can also find Disney cast members with cameras near iconic photo spots. They will take your picture for you and then it can be downloaded into the app for free.
Cons of Using Disneyland's Genie+
Cost of Genie+
The first BLARING con is the price at $20 per day per person. For our family of six that was an extra $120 PER DAY.
If it costs so much then why not just go without it? If you are lucky enough to be there on a "slow" day and don't mind waiting in lines than you could skip the Genie+.
Yet, if you dislike waiting in hour long lines, would like to ride more than a handful of rides and it's not a "slow" day you'll need to break down and purchase Genie+.
Can Only Use Each Lightening Lane One Time
In the past to save time waiting in lines our family utilized the MaxPass system (now retired) at Disneyland. It allowed you to get fast passes from an app on your phone. It worked AMAZING!
You could also use a fast pass multiple times on a ride. For example, if you LOVE It's a Small World then you could ride it 2 or 3 times with a fast pass and never have to wait in the standby line.
With Genie+ you are only able to ride each ride using the Lightening Lane one time. So you can Lightening Lane It's a Small World once and then it's back to the standby line for you.
Genie+ Doesn't Include All Popular Attractions
Space Mountain, Matterhorn, Indiana Jones, Haunted Mansion and more are included in Genie+. Rise of the Resistance is not.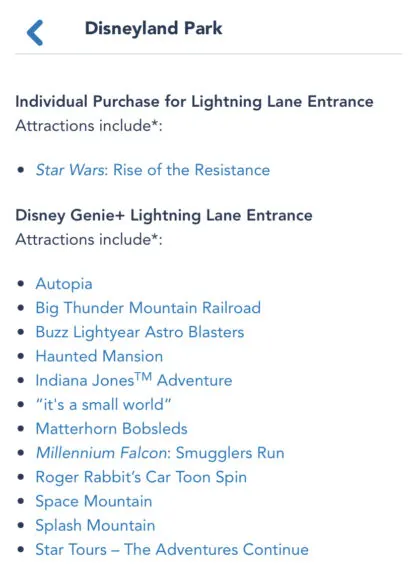 To ride Rise of the Resistance you can either wait in the standby line which is most often over an hour long. Or, you can purchase a separate Lightening Lane for just that ride.
The price of the individual Lightening Lane varies depending on how busy the park is. If it's super busy you could pay up to $20 per person to ride that one ride.
This is on top of the $20 per person you may have already paid to use Genie+. That day at Disneyland is getting more and more expensive.
If the happiest place on earth is one of your destinations for this year then consider these pros and cons of using Disneyland's Genie+. With careful consideration you can decide if this extra add on is right for you and your family. May the force be with you!